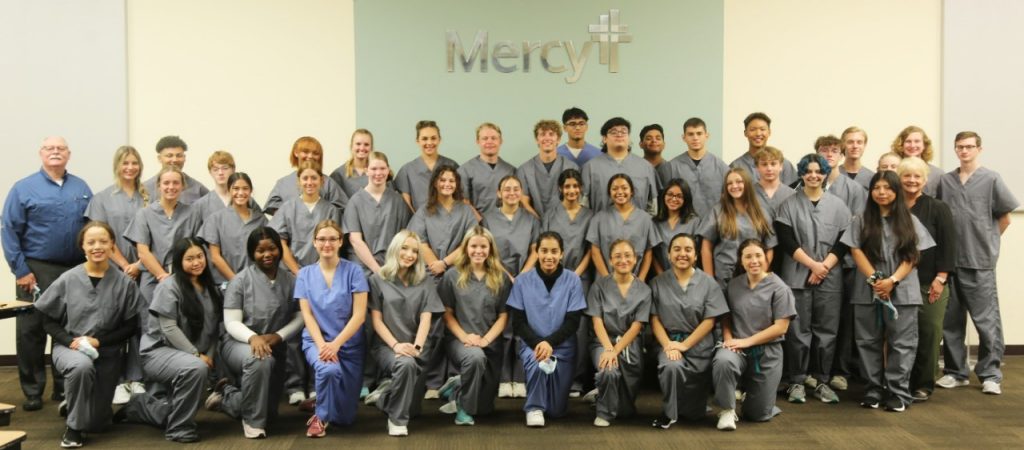 Students from throughout the Fort Smith region took part in the Medical Applications in Science for Health (MASH) program at Mercy Fort Smith from June 13-24.
When it comes to health care, nothing beats hands-on experience.
Local students participating in a summer program at Mercy Fort Smith are spending two weeks learning more about the essential roles co-workers fill at hospitals and clinics. The Medical Applications in Science for Health (MASH) program, held in collaboration with the University of Arkansas for Medical Sciences, gives participants opportunities for hands-on activities, tours, clinical rotations and more.
Forty-three students from the Fort Smith area are taking part in the free program, which kicked off June 13 and continues through June 24. MASH students are from a variety of schools, including Clarksville, Greenwood, Northside, Paris, Southside, Subiaco, Van Buren and Waldron.
This week Mercy leaders talked to students about the ever-changing health care landscape and the growing need for essential workers in the field.
"Some of you may be physicians, some of you may be nurses, some pharmacists — it takes all of those people to take care of our patients," said Dr. David Hunton, president of Mercy Clinic Fort Smith. "Health care is one of the most challenging fields to be a part of. Hopefully this event will be a springboard to further your interests in health care as you finish up high school and begin college."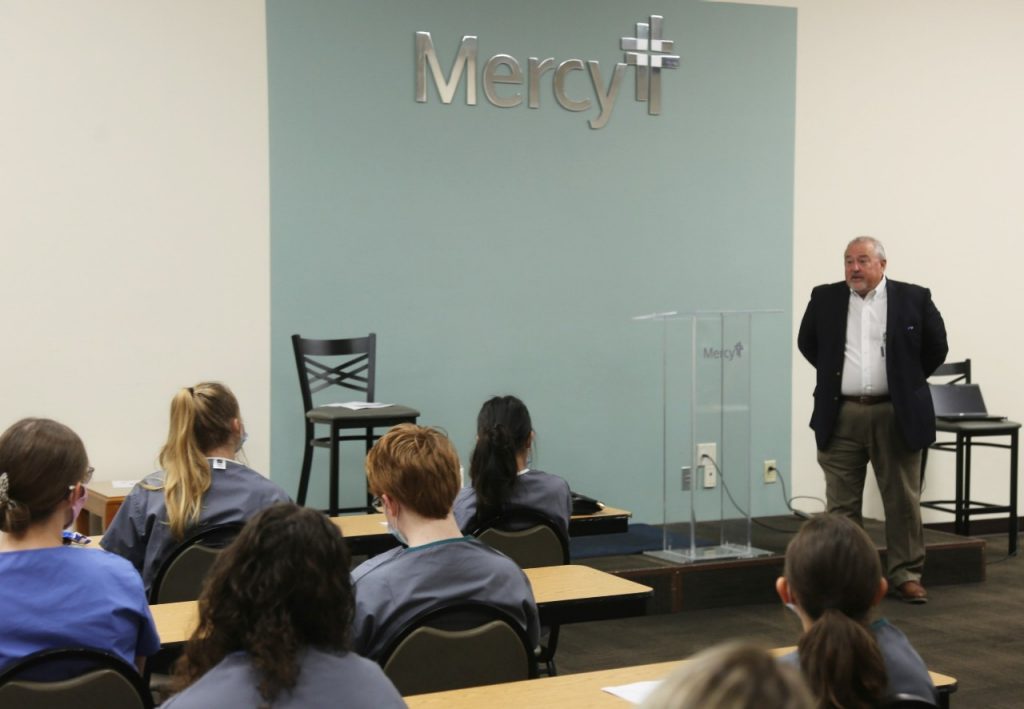 Dr. David Hunton, president of Mercy Clinic Fort Smith, speaks with students participating in the MASH program during a kickoff on June 13.
Following orientation and kickoff, students are learning about topics such as patient privacy laws, proper hand washing and infection control, Mercy residency programs, pharmacy, internal medicine, cath lab and more. Students will be divided into groups for clinical rotations, which will include physical therapy, ER, radiology, surgery, nursing and med surg, lab; and labor and delivery and nursery. Students will tour a number of locations, including the Don W. Reynolds Cancer Center, Gregory Kistler Center, Arkansas College of Osteopathic Medicine, and University of Arkansas at Fort Smith College of Health, Education and Human Sciences.
Ryan Geib, Mercy's chief operating officer, offered an operational glimpse at what is happening at Mercy Hospital Fort Smith, including construction at the hospital that is part of an ER/ICU expansion project.
"We've got a lot going on here," Geib told the students. "What does that expansion look like? Really, it's to take care of all patients in the River Valley. We've seen growth in the 13 communities we serve, and we have a responsibility to expand patient care to meet those needs."
Cheri Soubiron, chief nursing officer at Mercy Fort Smith, is working with students during the MASH program. She explained why health care workers remain in high demand.
"The shortages in health care are growing astronomically," she said. "There's so much opportunity for students coming out of school. Whether they're planning to go to college or looking for an entry-level position, we have a lot of opportunity here and in the River Valley. As we move through 'post-COVID' times, we're seeing an adjustment in how people want to work, when they want to work, what their goals and plans are and we're adjusting accordingly."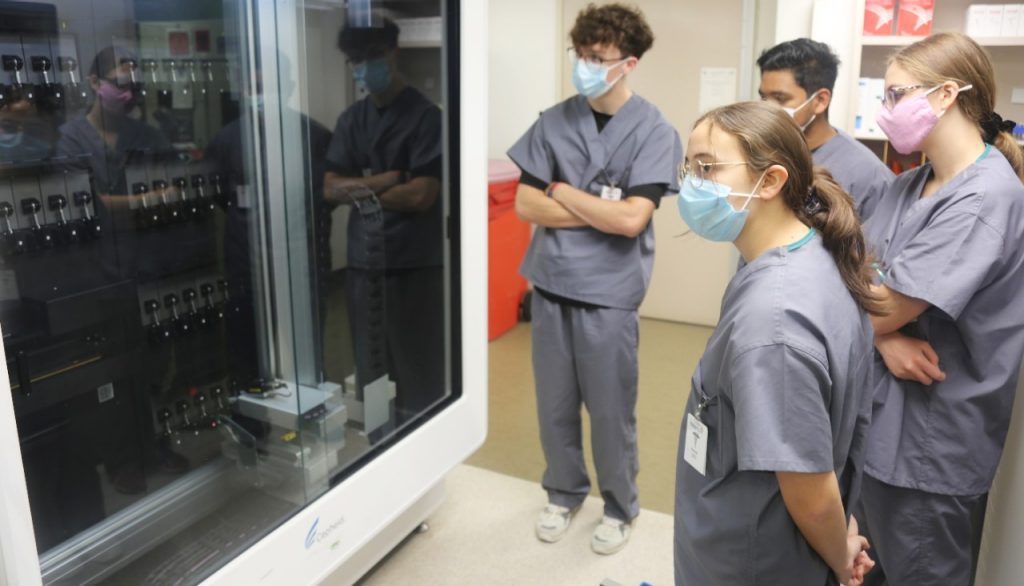 Students observe the processing of a COVID test during a tour of the lab at Mercy Fort Smith.