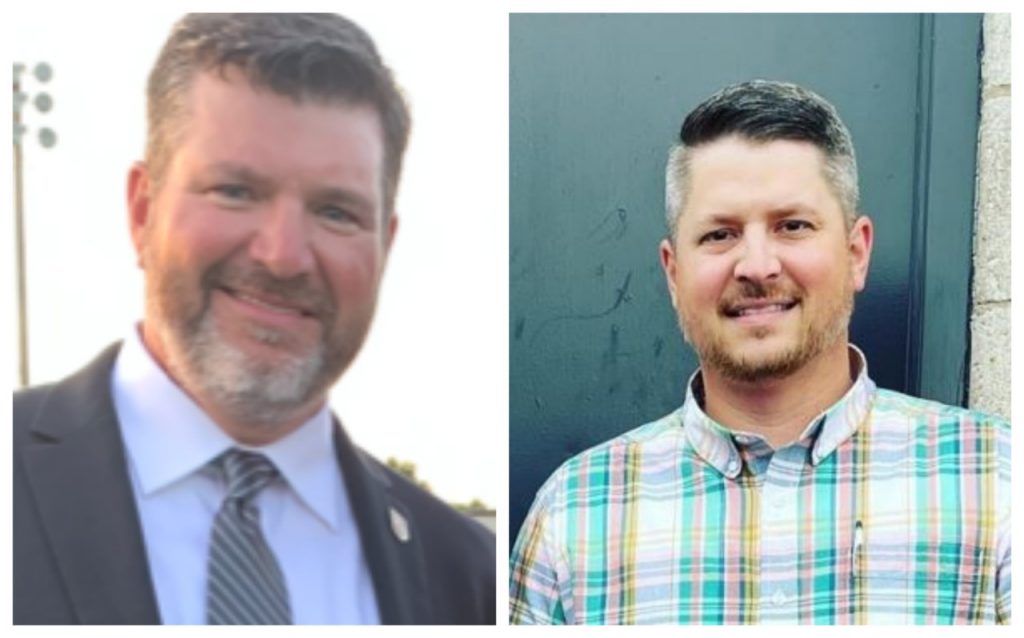 Mike Gibbons, left, and Bret Cook have joined the Mercy Regional Hospital Board, effective July 1.
The Mercy Regional Hospital Board has welcomed two new members, Mike Gibbons and Bret Cook.
The board appointments were effective July 1. Each will serve a term of three years on the board.
Bret Cook is a Booneville High School graduate and serves as vice president of the Booneville market at Community National Bank. He previously worked for Arvest Bank, ABF and ArcBest. He has a BSBA from Arkansas Tech University with a double major in economics/finance and management marketing. He and his wife, Leslie Cook, a kindergarten teacher at Booneville Elementary School, have been married 13 years and have two children, Nora and Carson. Bret is treasurer of the Booneville Kiwanis Club and serves on the Executive Board of the South Logan County Chamber of Commerce. He is a recent graduate of Leadership Logan County. 
Mike Gibbons is senior vice president at First National Bank at Ozark and previously worked for Arvest Bank and Bank OZK. He holds a BA from the University of Arkansas. Wife Kimberly Gibbons is a pharmacist at Village Pharmacy in Ozark, and they have two children, Anna and Nathan. Mike is a member of Ozark Public Schools Board of Directors, Ozark Rotary Club, Ozark Chamber of Commerce, Leadership Franklin County Alumni and past Administration Board chairman for First United Methodist Church in Ozark.