Stephanie Talley is a fit, 41-year-old mom of three boys. On the surface, the avid CrossFit athlete didn't appear to be at high risk for a stroke, but that's exactly what happened when she suddenly became disoriented in the middle of her workday.
The day of her stroke started out as a normal Monday morning. Talley woke up early and was at the gym by 6 a.m. for an intense workout. She finished it, went home, had breakfast and went about her day.
Talley, who owns a house cleaning service, was working for a client when she suddenly got a severe headache. Her vision was spotty, she didn't know where she was and called her husband on her cell phone.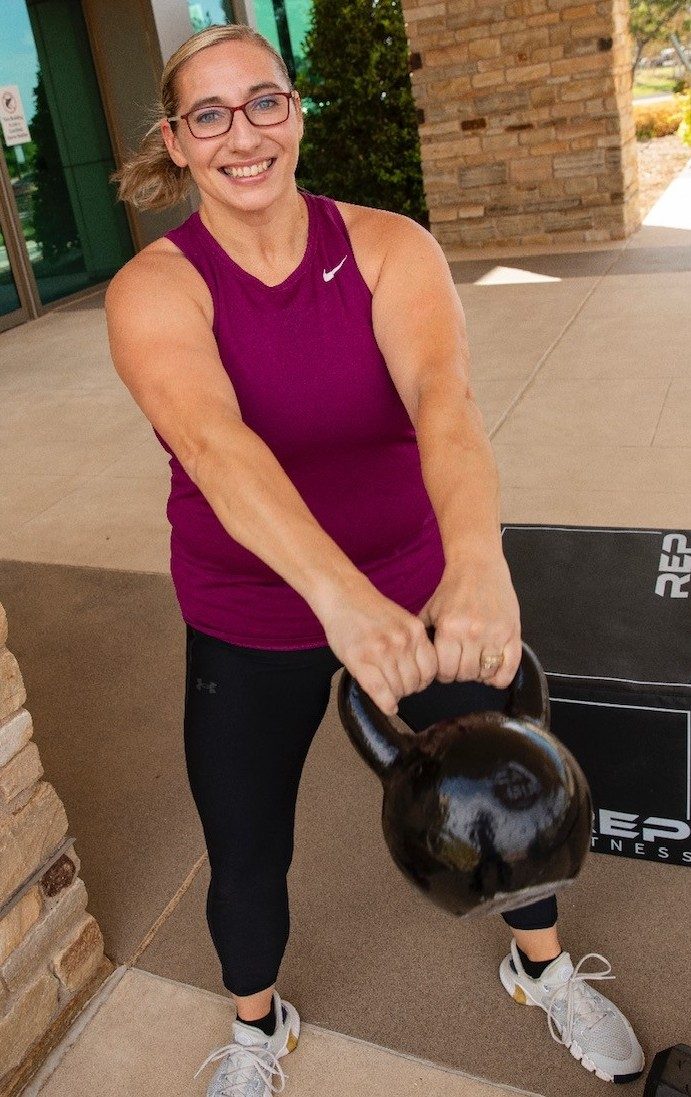 Stephanie Talley, 41, has fully recovered from a stroke after receiving treatment at Mercy Hospital Oklahoma City's Advanced Comprehensive Stroke Center.
"I just couldn't speak," she said. "As hard as I tried, the words wouldn't come out of my mouth."
Her client was still home and recognized something was wrong. She took the phone from Talley and told her husband what was going on. He picked her up and drove her to Mercy Hospital Oklahoma City.
When she arrived, Mercy caregivers immediately took her back for a CT scan. The hospital is a Joint Commission-certified Advanced Comprehensive Stroke Center, the nation's highest accreditation for stroke treatment. This designation means Mercy has the most advanced imaging capabilities, 24/7 availability of specialized treatments and staff with the unique education and competencies to care for complex stroke patients.
The CT scan showed Talley was indeed having a stroke. 
"She originally presented in the ER to us as a patient with migraine symptoms and minor loss of speech," said Julie Bryant, a registered nurse and stroke program manager at Mercy. "Because we have the most advanced imaging capabilities available, those images showed she was really having a stroke and we needed to act quickly."
Talley was a candidate for intravenous tPA, or tissue plasminogen activator, a powerful blood thinner that breaks down the clot and restores blood flow to your brain. It is the gold standard treatment for ischemic strokes.

After treatment, she was transferred to the intensive care unit for monitoring. Several hours passed before she knew who she was. By evening, she had remembered her name and birthday. Within 48 hours, she was cleared to go home.
Four months later, Stephanie is thriving. Her speech has returned to nearly normal, her memory is intact and she's back to her favorite CrossFit workouts. She continues to take medication and monitor her health, but all signs point to many more years with her husband and three boys. For that, she's grateful.