The team at Mercy Imaging Services – Rolla held a blessing ceremony for new 3D mammography equipment. The advanced imaging technology has been proven to find more cancers than traditional 2D imaging.
A 3D mammogram provides images from different angles by digitally recreating an image of the breast layer-by-layer. This view makes it easier to see the tissue and evaluate possible abnormalities. It's proven especially beneficial for women with dense breast tissue. In a 2D mammogram, dense breast tissue can overlap and appear similar to cancer, which can mean more testing. The more accurate 3D view reduces the need for women to come back for additional images.
Father Greg Meystrik officiated at the ceremony, asking for God's blessing for both the new equipment and all those who provide care to patients.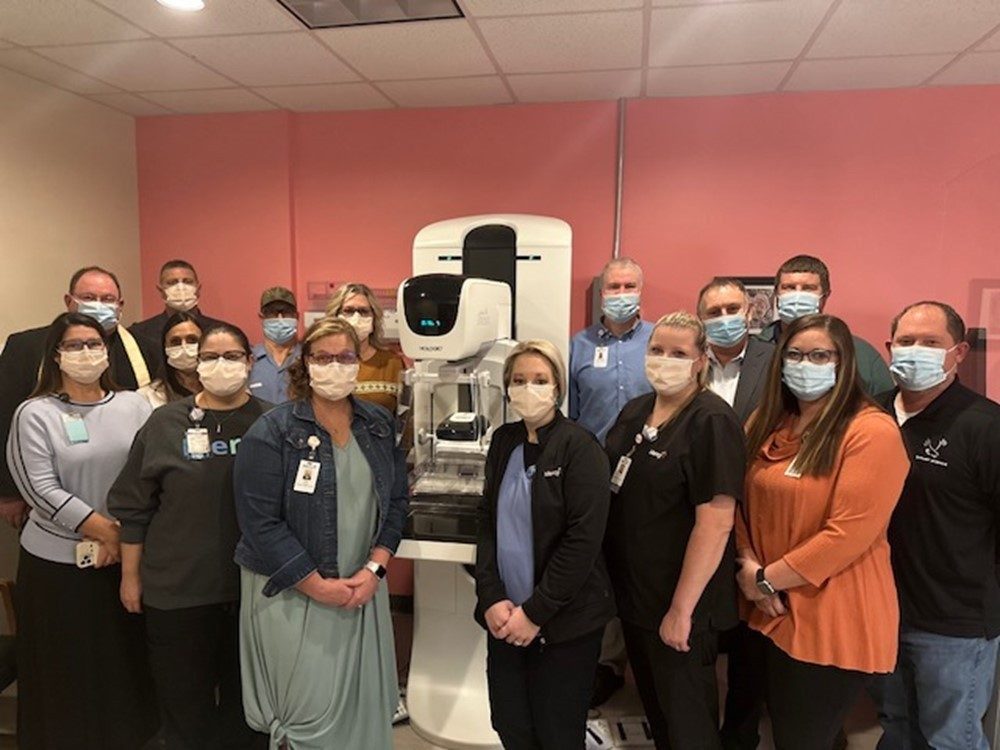 The team at Mercy Imaging Services - Rolla and Father Greg Meystrik gather to bless the new 3D mammography equipment.
"We're so pleased we'll now be able to offer this technology to our patients," said Joie Dame, manager of Mercy Imaging Services. "This will enable us to make earlier diagnoses and get our patients on a treatment plan quickly."
Missouri state law requires insurance providers to cover the cost of annual 3D screening mammograms beginning at age 40.
Appointments are available by clicking the link below or by calling 573-458-6610.