TROY, Missouri - Leaders and community members gathered at the new location of Mercy Clinic Orthopedics, 1165 East Cherry Street, Suite A, to officially open it with a blessing. The new office, just down the road from Mercy Hospital Lincoln, provides patients added convenience with more accessible parking and its own x-ray machine. 
Serving Lincoln County and the surrounding communities since 2019, Dr. Keith Jarman will continue providing care in the new location. Office hours are 8 a.m. to 1 p.m., Mondays and Tuesdays and 8 a.m. to 4 p.m. on Thursdays.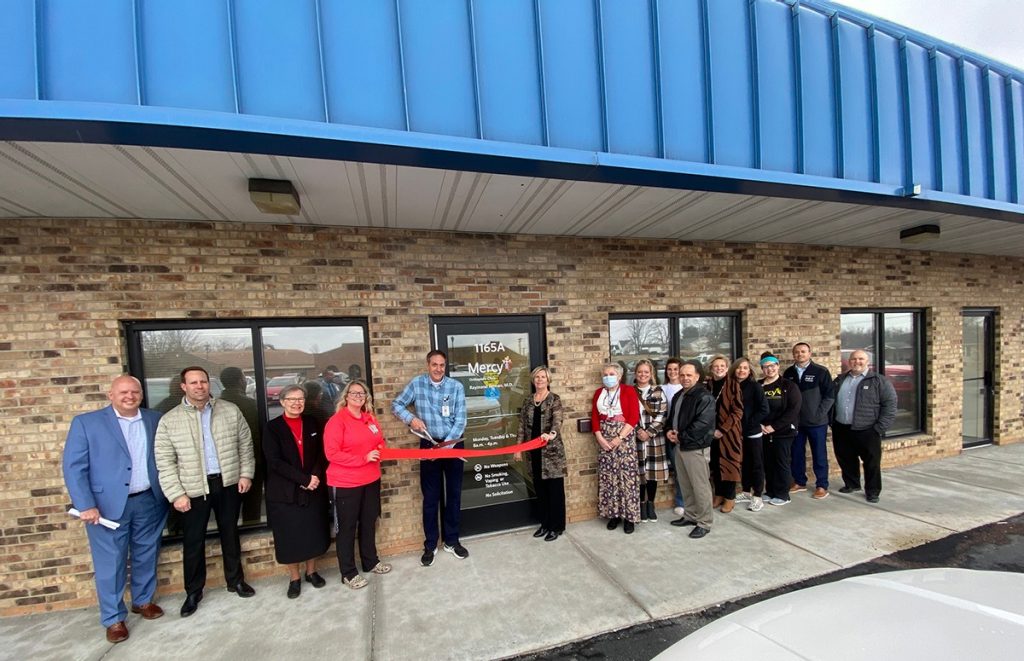 Leaders from Mercy and Troy Area Chamber of Commerce along with Mercy Clinic Orthopedics co-workers gathered for a ribbon cutting and blessing.
"We listen to our patients and always look for ways to improve their experience," said Dr. David Easterday, medical director of Mercy Clinic in Lincoln County. "We've already had patients comment on how nice it is to park just outside the office compared to a lengthy walk to the office, especially those with lower extremity issues."
To schedule an appointment, please call 636-528-3407.