Mercy Health Foundation recently hosted its annual gala event at the Omni Oklahoma City Hotel and kicked off fundraising to expand Mercy's gastroenterology services in the Oklahoma City metro area.
"In one night, 550 people raised $498,285 to help Oklahomans with digestive diseases that are debilitating, often preventing them from working, participating in normal activities and living a full life," said Dr. Jesse Campbell, community president of Mercy Clinic Oklahoma and co-chair of the Mercy Health Foundation Gala. "We have big dreams to one day be able to offer more services for patients in need, and those dreams begin with the support of our community."
The gala, sponsored by Mercy's foundation and Mercy Clinic Gastroenterology, featured a reception and silent auction followed by a dinner. Guests enjoyed a live concert by the 13-piece high-energy group, Emerald City Band. Incoming Mercy Health Foundation president Nicole Dell'Osso and husband Nick Dell'Osso committed $50,000 toward the goal.
"At Mercy, we believe we are called to serve others and the health needs of our community, but we can't do it alone," said Lori Cummins, vice president of development for Mercy Health Foundation. "We are so grateful for our many sponsors and donors who support our mission and our ministry."
To learn more, visit mercyhealthfoundation.net/oklahoma or call (405) 486-8775.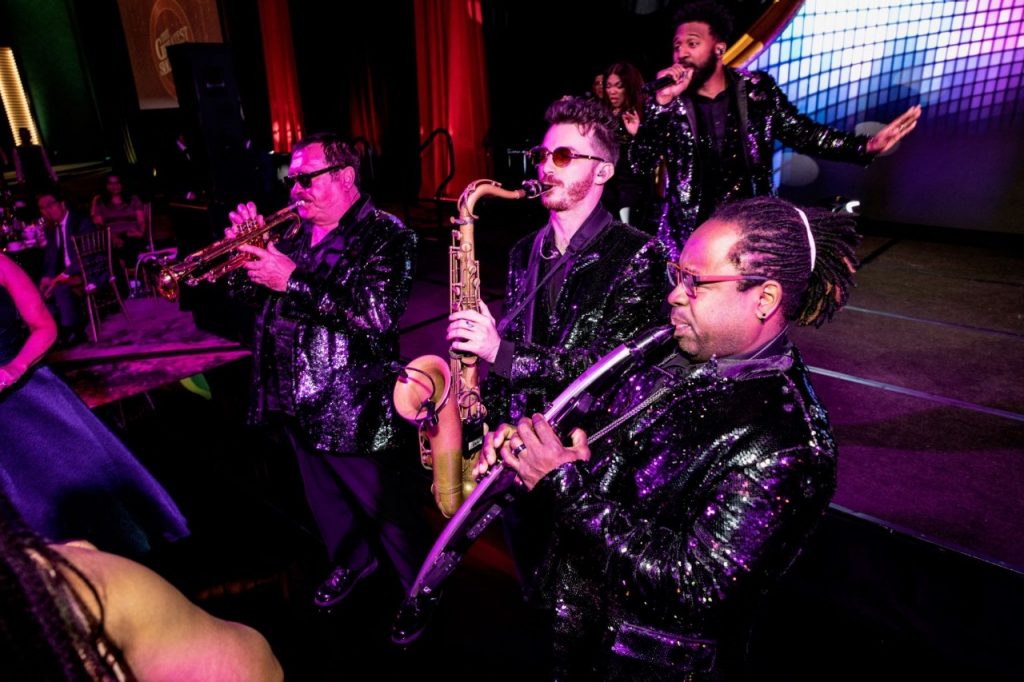 Mercy Health Foundation Oklahoma Gala