An essential component of Mercy is providing a singular, coordinated experience across all aspects of a patient's care with many options that ultimately fulfill the patient's need for care or wellness at any time. To help ensure this coordination of care, Mercy has named Dr. Ann-Elizabeth Mohart to the role of vice president and medical director for transitions of care, effective July 1. In this new role, Dr. Mohart will have oversight for the continuity of care across Mercy.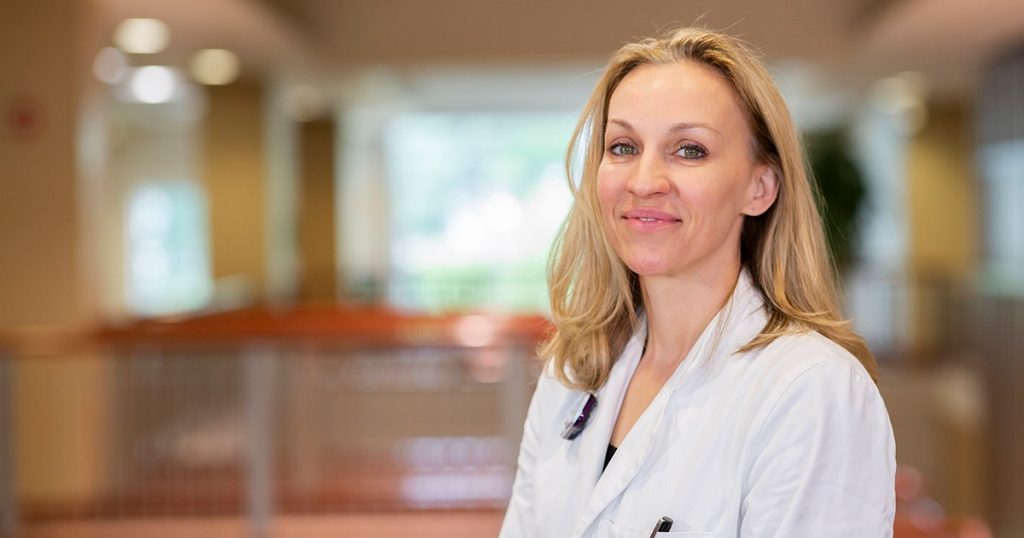 Ann-Elizabeth Mohart, MD
Since March 2021, Dr. Mohart, an emergency medicine physician, has given her all to the role of chief medical officer of Mercy Hospital Washington and the surrounding communities. As a strong leader and compassionate advocate for Mercy's patients and care teams, she is well suited to take on the responsibilities of this important physician leader role.
Dr. Mohart will lead the team implementing Mercy's recently announced Hospital @ Home program, coordinating post-acute care efforts, coordinating Mercy's virtual and bedside teams through the Bridge program, and more.
Patients at different times in their lives will need primary and specialty care; hospital, outpatient and clinic care. Mercy strives to provide the same consistent experience across our continuum of care. Dr. Mohart's role will help ensure this happen

Dr. Mohart's work with Mercy already includes serving as co-chair of our emergency management committee, helping to lead training and preparedness efforts for mass casualty incidents and all hazards. In addition to her work at Mercy, Dr. Mohart is physician for the city of Washington and also is a certified firefighter and instructor.