Mercy-GoHealth Urgent Care opened its newest location to serve Crestwood and the surrounding south St. Louis County community.

"Having convenient access to health care is essential for our community. We fulfill this need through our 21 convenient locations across St. Louis," said Dr. Jaime Zengotita, Mercy-GoHealth Urgent Care medical director. "The new Crestwood urgent care is a front door to Mercy's expansive network of services giving caregivers the ability to seamlessly refer patients for specialty care when needed."
In the past five years, Mercy-GoHealth has expanded in St. Louis County from two to 21 locations to bring high-quality, affordable urgent care where patients live and work.
The newest Mercy-GoHealth Urgent Care is conveniently located in the recently opened Crestwood Crossings shopping center at 9551 Watson Road, next to Dierbergs and the Mercy Pharmacy inside Dierbergs. It features Mercy-GoHealth's award-winning design, with bold colors, warm wood accents and an open floorplan, fostering a comfortable experience for the whole family.
Mercy-GoHealth treats ages 6 months and older for common non-life-threatening health concerns, including upper respiratory infections, minor cuts, ear infections, fractures, sprains, strains and more. The Mercy-GoHealth Urgent Care in Crestwood also offers onsite X-rays, COVID-19 testing, flu vaccines and sports physicals for kids to help families get ready for the fall season.
Patients can walk into any Mercy-GoHealth Urgent Care without an appointment, or they can save a spot online by pre-registering. The new Crestwood location is open 8 a.m. to 8 p.m., Monday through Friday, and 9 a.m. to 5 p.m., Saturday and Sunday.
For more information about Mercy-GoHealth Urgent Care locations serving St. Louis, visit mercygohealth.com.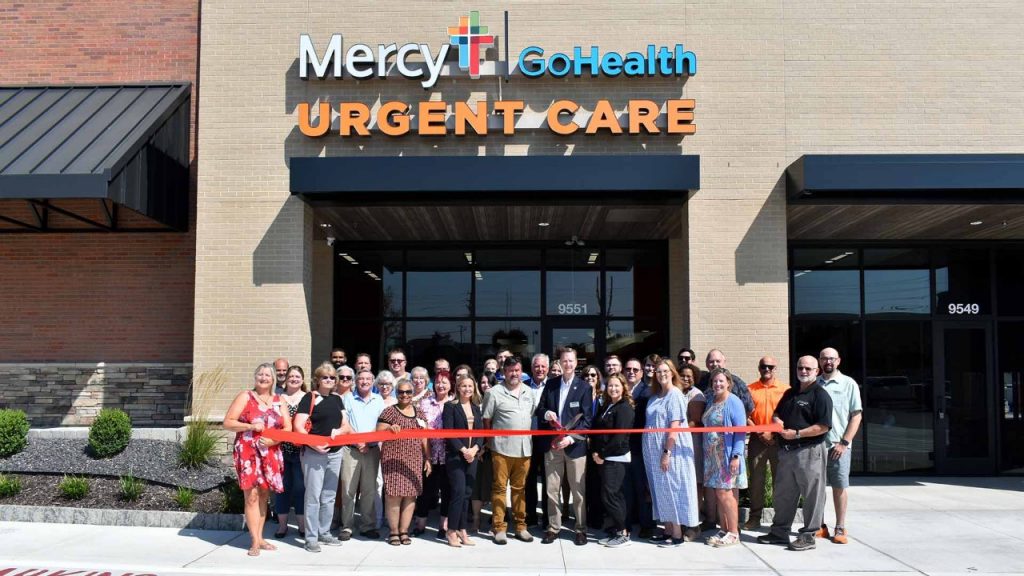 Mercy-GoHealth Urgent Care is now serving patients at 9511 Watson Road in Crestwood.