FORT SMITH, Ark. - Dr. Aswanth Reddy, Mercy Fort Smith oncologist, was recently chosen to serve on the National Cancer Institute's (NCI) Head and Neck Steering Committee, beginning Oct. 1. In the three-year appointment, Dr. Reddy will participate in shaping NCI-sponsored clinical trials for adult head and neck cancers. The committee meets monthly to design, prioritize and evaluate concepts for phase two and phase three clinical trials, fostering collaboration among diverse institutions dedicated to advancing cancer research.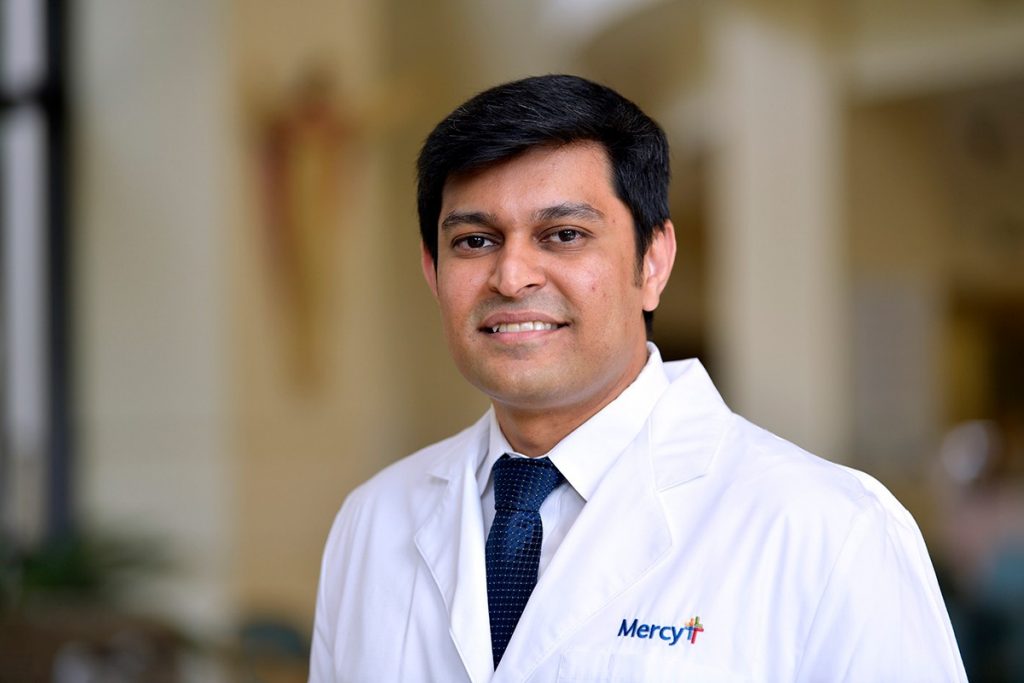 Mercy's Dr. Aswanth Reddy to Serve on NCI's Head and Neck Steering Committee
"Dr. Reddy's appointment to the NCI's Head and Neck Steering Committee reflects his dedication to advancing patient care and oncological research. His involvement will undoubtedly contribute to refining the landscape of cancer care and lead to improved outcomes for patients," said Dr. Jay Carlson, principal investigator at Cancer Research for the Ozarks (CRO) and Mercy physician/leader.
Mercy is one of two owners of CRO, which serves as a conduit through which many health systems in the Midwest, including Mercy, can assess clinical trials sponsored by the NCI.
In representing Mercy on this committee, Dr. Reddy highlights Mercy's commitment to enhancing patient survival rates and overall quality of life through rigorous clinical research investigation. His opportunity to influence trial design and evaluation showcases the vital role that community oncologists can play in progress within the field of oncology.