Mercy donated 50 patient beds and 30 reclining chairs to a respite care center in downtown Oklahoma City that provides temporary housing for people experiencing homelessness. Cardinal Community House (CCH) serves unsheltered people who no longer need hospital-level care but still need a safe place to stay while recovering from injuries or illnesses.
Cardinal Community House has been serving the Oklahoma City community for more than 50 years. The center began offering non-medical respite care in collaboration with Catholic Charities of the Archdiocese of Oklahoma City in March 2021 to meet a great need. In the state of Oklahoma, there are few options for unsheltered people to recover after a hospital stay.

Hospitals across the metro have contracts with CCH. If patients qualify for housing after discharge, they get a private room in a dormitory-style hall. There, Mercy patients have access to case management, social workers, home health visits, medication management, transportation to and from follow-up appointments and three meals provided daily.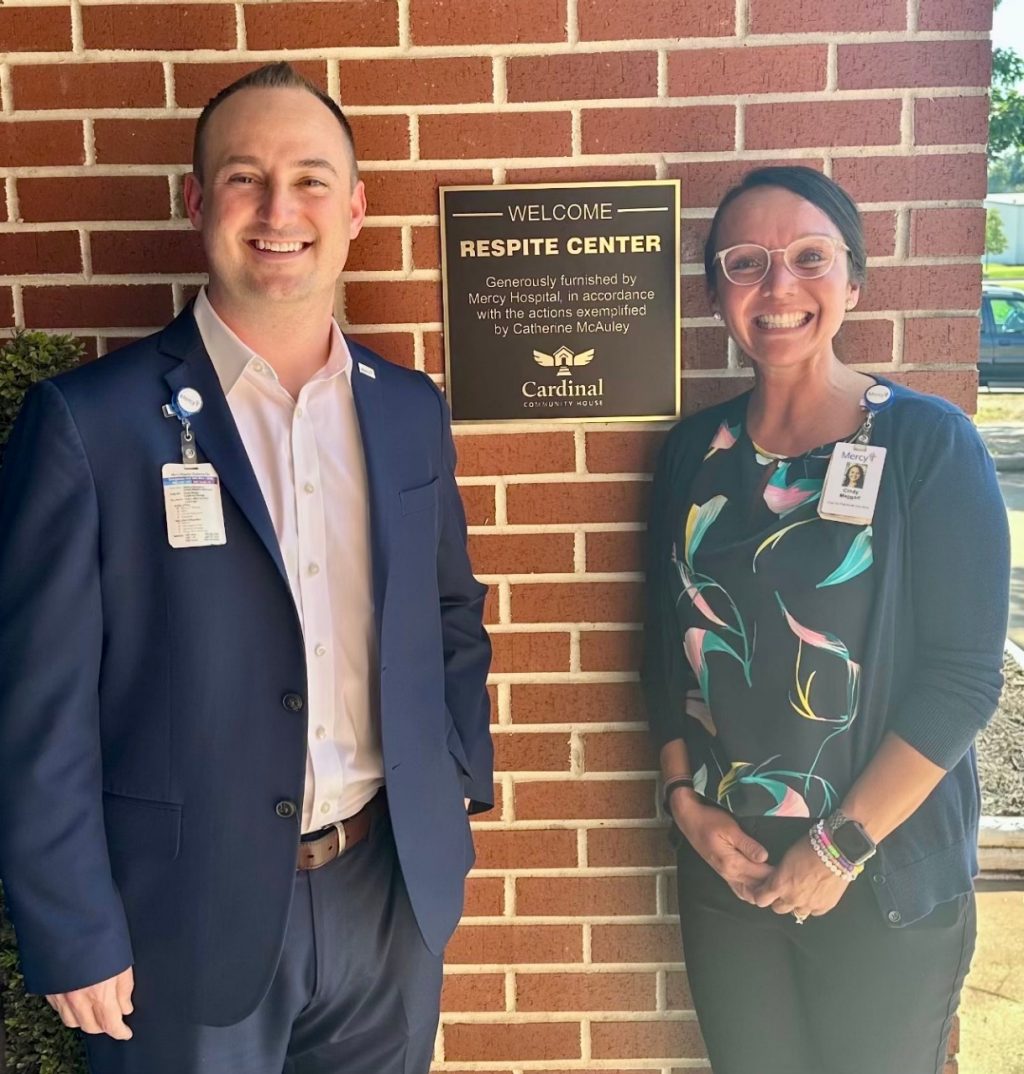 Zack Dawson, chief operations officer and Cindy Maggart, executive director of post-acute care at Mercy Hospital Oklahoma City.
"We do everything in our power to help all our patients, but our unhoused patients have unique challenges that can't be solved overnight," said Cindy Maggart, executive director of post-acute care services at Mercy Hospital Oklahoma City. "Hospitals are designed to provide immediate and acute care. We aren't set up to care for long-term needs or provide extended housing. Community partners like Cardinal Community House are a Godsend to our patients and the health care community."
Maggart recalled a recent conversation with Kelli Ude, executive director of Cardinal Community House. Ude mentioned the need to start fundraising to replace beds that would better serve their clients. Maggart had an idea.
"I was cleaning out a storage area at the hospital and ran across beds we purchased during the pandemic when we had a sudden increase in patients who needed care," Maggart said.
The beds have been in storage since the hospital's census decreased. Maggart approached Mercy administration with the idea of donating the beds to serve patients at Cardinal Community House. They were immediately on board.
"Mercy was founded nearly 200 years ago to provide a shelter for women and children living in poverty, and Mercy still exists to care for all, with a heart for the sick, economically poor and underserved," said Zack Dawson, chief operating officer of Mercy Hospital Oklahoma City. "It's such a privilege to partner with Cardinal Community House and support this amazing program that is such a vital part of our community."
"Our collaboration with Mercy has helped steer Oklahoma City's first respite initiative for the homeless in a responsive and sustainable manner," said Ude. "Most of our clients stay for around 30 days, and the beds have been so helpful in their recovery process. They can get comfortable, move the beds up and down and position them in a way that is best for their healing."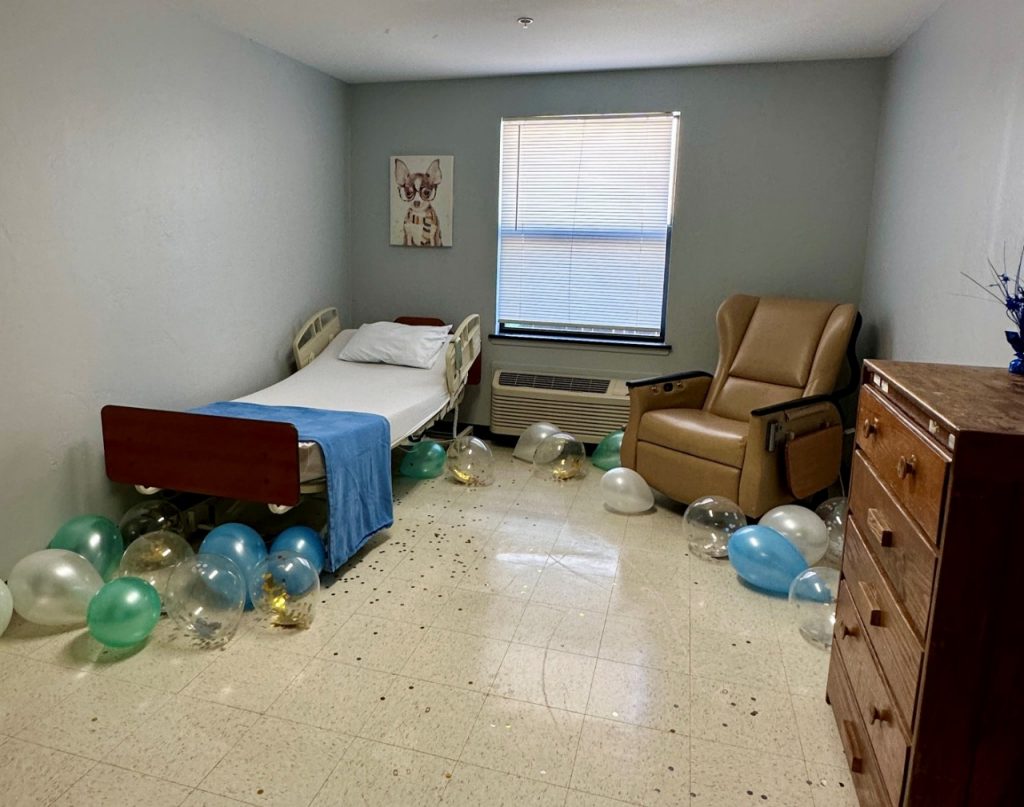 Mercy donated patient beds and medical recliners to Cardinal Community House.
Cardinal Community House in Oklahoma City