Effective Oct. 1, Perry County Memorial Hospital (PCMH) and Perry County Health System (PCHS) are operating as Mercy Hospital Perry under a lease agreement between Mercy and Perry County. Mercy Hospital Perry is the 17th critical access hospital operated by Mercy through lease agreements or ownership.
"For many years, our community hospital has been a beacon of hope and healing, providing compassionate care to our friends, neighbors and families," said Patrick Naeger, chair of the PCMH board of trustees. "We have witnessed countless miracles, shared both joyous and challenging moments and grown together as a health care family. Today, we mark the beginning of a new chapter in our journey, one that promises to elevate our standards of care and make us even more integral to the lives of those we serve. The decision to integrate was not taken lightly. We recognize that change can be daunting, but it can also be the catalyst for innovation and progress. With Mercy, we are opening doors to a world of possibilities in exceptional health care services."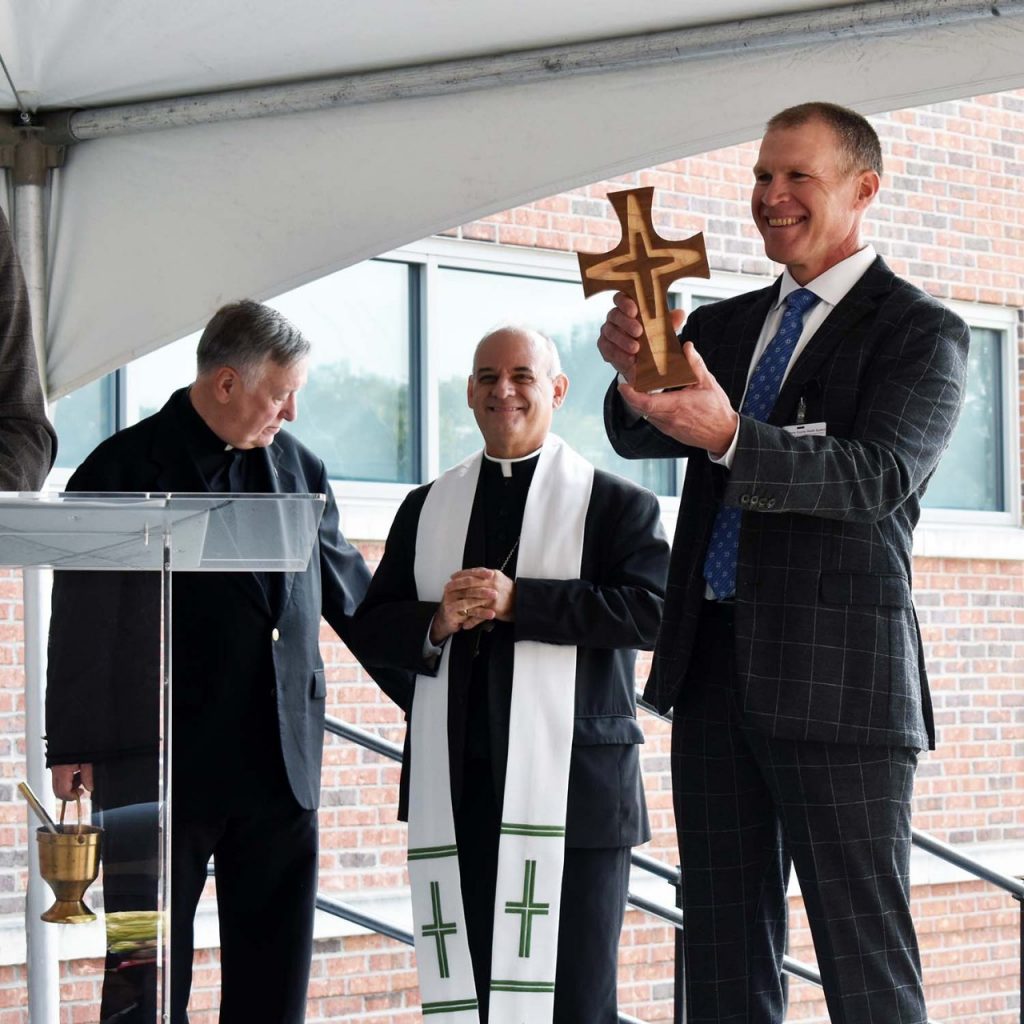 Chris Wibbenmeyer, Mercy Hospital Perry administrator, celebrates at the blessing of the hospital.
The changeover was celebrated Sept. 29 with a blessing and ribbon cutting ceremony at the hospital. Bishop Mark Rivituso of the Archdiocese of St. Louis blessed the space while co-workers and a large crowd gathered in celebration.
"This is an exciting moment for both our organizations," said Chris Wibbenmeyer, who served as PCHS CEO and continues to lead Mercy Hospital Perry as administrator. "We have always been committed to providing the highest quality care to our patients and their families. Today, we are uniting our strengths to continue this mission even more effectively."
"We're confident Mercy Hospital Perry is well positioned as the newest member of Mercy," said Steve Mackin, Mercy president and CEO. "We welcome our newest co-workers and look forward to building on the strong foundation of health care service they established in Perry County. The community they serve has always looked to their work as a beacon of hope and healing. Mercy will allow them to further advance that work and serve more patients in Perry County by providing increased access to innovative and personalized care."
Prior to the transition, Mercy hosted community roundtable events to hear how the health care system can best serve Perry County and learn what residents envision for the future of health care in the area.
The transition includes the installation of a new electronic health record system through Epic. This state-of-the-art system provides one medical record available to all Mercy health care providers. It also offers patients online appointment scheduling, access to their records, contact with their physicians, online bill payment and more through the MyMercy patient portal and the MyMercy app. Mercy is investing $6.5 million in Epic in Perry County, with future investments to follow.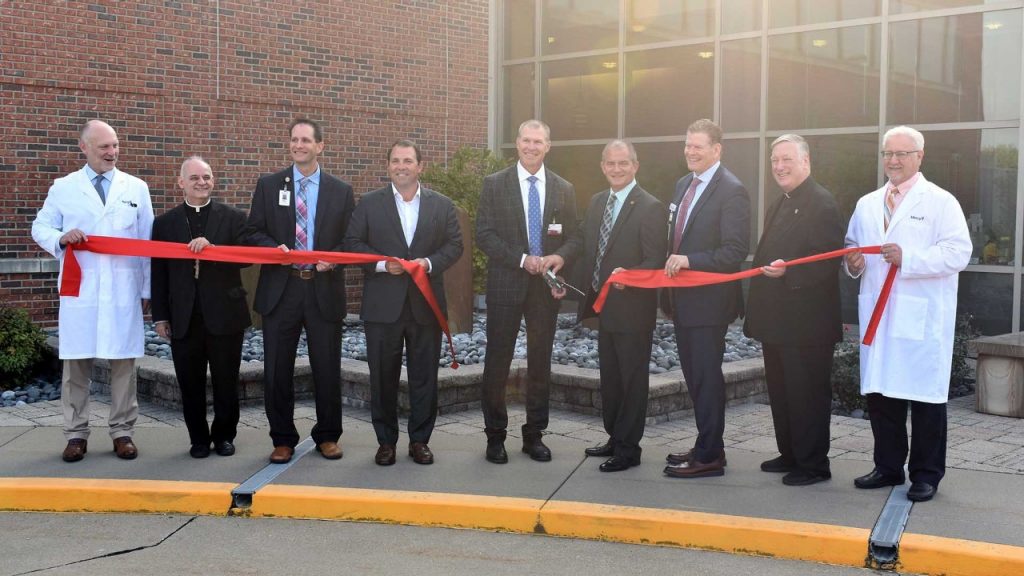 A ribbon cutting and blessing for Mercy Hospital Perry was held Sept. 29, 2023.