WASHINGTON, Mo. – Breastmilk, often referred to by nursing mothers as liquid gold, has been proven to be the best nutrition for babies. Some new moms produce an overabundance of milk, more than their child could ever use. In an effort to increase options for local moms to donate their extra breastmilk, Mercy Washington is now an official collection point for The Milk Bank.
"We knew Washington area moms were eager to have a milk donation option in our area," said Chandra Alsop, director of women's services at Mercy Washington. "We've already had three moms drop off and we haven't even formally announced it."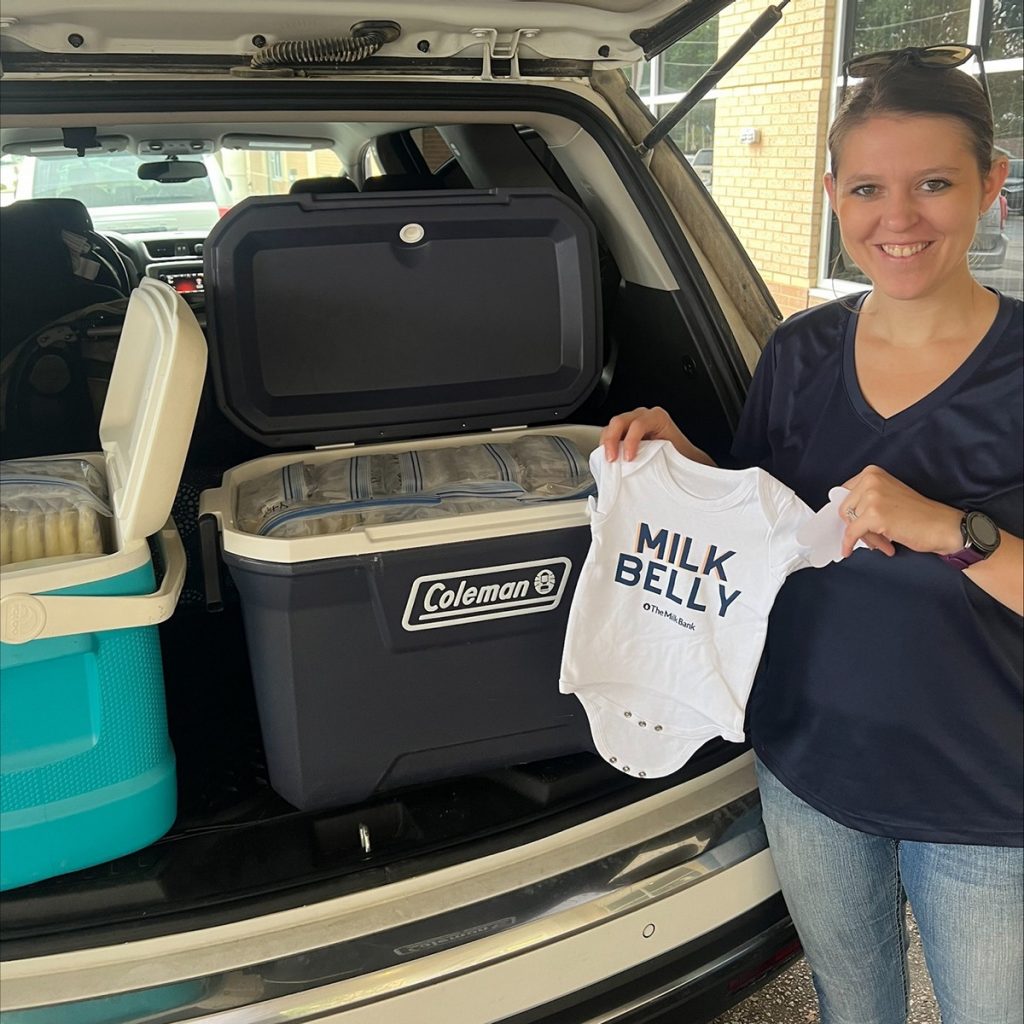 Mercy Washington Milk Depot's first donation by Erin Brinker.
The Milk Bank in Indiana, which primarily serves babies in hospital neonatal intensive care units including Mercy St. Louis, helps connect families to safe donor milk. Research shows human milk helps protect hospitalized infants from common issues of prematurity such as necrotizing enterocolitis, retinopathy of prematurity and neurodevelopmental outcomes. Yet with a global shortage of donated human milk many hospitals struggle to keep up with demand.
Once parents complete an online screening form with The Milk Bank, donated breastmilk collected at Mercy is packaged and shipped to the Milk Bank for processing. Donated milk then goes through a careful intake process before heading to the lab for screening, analysis and pasteurization. These are just some of the important layers of safety that take place before milk is dispensed to hospitals or outpatient families.
"Working with new moms in the community, I would often get asked where to donate extra breastmilk," said nurse Nicki Harriman, IBCLC, Mercy Maternal Childbirth Center community outreach educator. "Nursing mommas want to help other moms and when this amazing opportunity arose, we jumped at it."
With more than 2,400 ounces of local moms' breast milk already collected, the Mercy Washington Milk Depot is starting on a high note. Moms interested in donating can visit themilkbank.org/donate-milk to start the screening process.
"We can't wait to roll the breastmilk collection wagon down for many more pickups," Harriman said.
If you're already registered with The Milk Bank, please call 636-239-8645 to schedule a dropoff.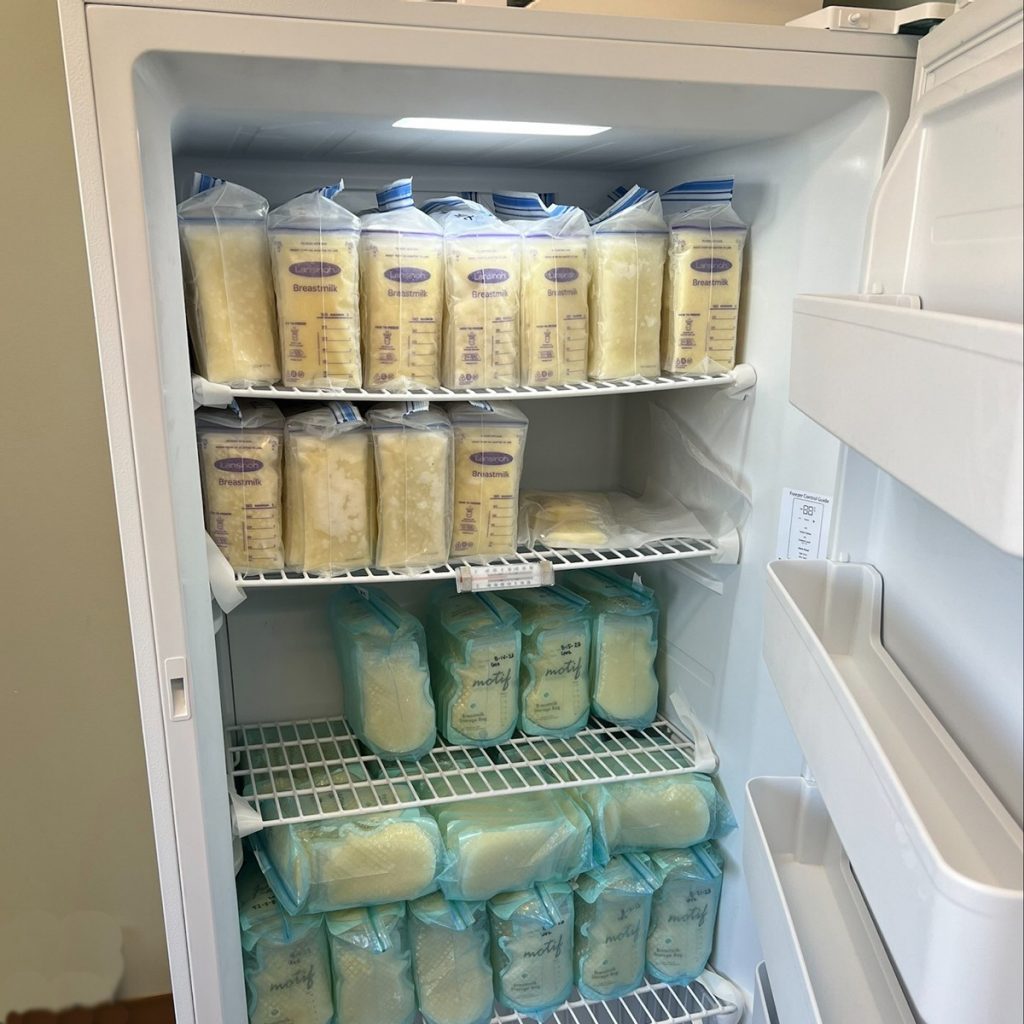 Mercy Hospital Washington's Milk Depot freezer after just a few donations.