Epigenomics recently published, "Precision Epigenetics Provides a Scalable Pathway for Improving Coronary Heart Disease Care Globally," co-authored by Dr. Damon Broyles, medical director of Mercy Precision Medicine, vice president of Mercy clinical innovation and vice chair of the Mercy Research board of directors. The article delves into the revolutionary potential of precision epigenetics, with a particular focus on DNA methylation analysis, to enhance the diagnosis and management of coronary heart disease (CHD).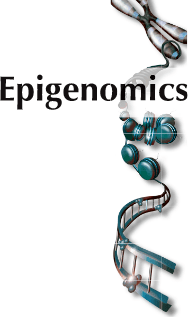 CHD is a global health concern, with current diagnostic methods facing challenges, especially in low-income and rural areas. The article underscores the pivotal role of white blood cells as practical biosensors for cardiovascular health. The publication also reviews recent studies that use DNA methylation analysis to gain insights into CHD risk factors.
In the article, Dr. Broyles emphasizes the pressing need for further research, especially in the analysis of whole-blood DNA samples and suggests that artificial intelligence (AI) and machine learning can elevate predictive models for the complex disease. 
"Precision epigenetics, AI and DNA methylation analysis hold immense promise for more effective, accessible and affordable CHD diagnosis and management, potentially reducing health disparities globally," said Dr. Jay Carlson, chairperson for Mercy Research board of directors.