Suite 320-330
Hours of Operation:
Monday-Friday: 8 a.m. - 4:30 p.m.
Mercy Clinic Cardiology - Joplin is pleased to bring specialized heart care for heart patients in Joplin, MO. Our focus is on prevention, helping you to lower your risk with lifestyle changes. Screenings also help us find heart problems before they grow serious. When treatment is unavoidable, our board-certified physicians and a supporting team treat a variety of heart-related conditions, with full access to the latest advances in cardiac care offered at Mercy in Joplin.
Screenings are important to your heart health and could lead to early detection and treatment of heart disease.
Platinum Performance Achievement Award by the American College of Cardiology
Mission: Lifeline - The American Heart Association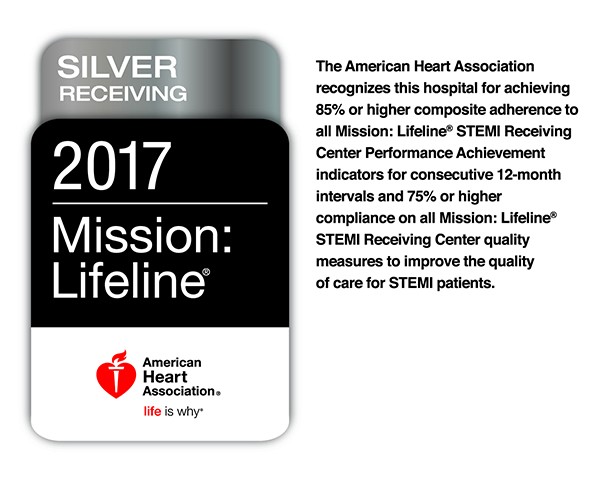 Services Offered