Hours of Operation:
Monday-Friday: 8 a.m. - 5 p.m.
We provide comprehensive medical treatment for you and your entire family, including Mercy Kids. By treating the whole person, we can detect many problems when they are easier and less costly to treat.
Mercy Clinic - Cassville offers the following:
A full spectrum of family medicine
Physical exams and sports physicals
Prenatal care
Childhood immunizations
Laboratory and x-ray services
Treatment of minor injuries
Minor surgeries
Suturing lacerations
Diagnosis and treatment of skin disorders
Management of chronic medical problems
Spanish speaking physician
Mercy School Based Clinic - Cassville R-IV District Campus
Your Mercy Clinic team wants to help you get more out of life and keep rolling through the day. Whatever you need to be healthier, we're here to help. Amanda Winfrey, NP will see students, their families and school staff for a variety of minor health issues each weekday morning.

Next to the nursing director's office
1501 Main Street | 7 – 9:30 a.m.
Open each day school is in session.
No appointment needed
We'll file insurance for you
Parents are contacted before students are treated
Sports physicals offered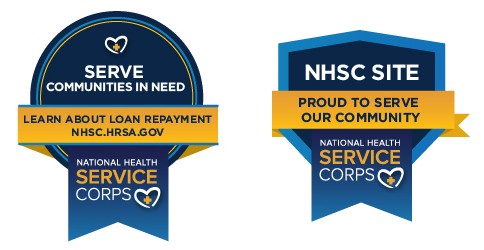 Services Offered