520 N. Monte Vista Street
Suite C
Hours of Operation:
Monday-Friday: 8 a.m. - 5 p.m.
You don't often think about your doctor until you get sick. Mercy Clinic wants to change that. Being well between visits is just as important. So we focus on education and answering your health care questions and concerns, enabling you to take an active part in your health care.
Mercy Clinic Primary Care – Ada, 520 N. Monte Vista - Suite C offers a range of health care services for adults and children, including:
• Diagnosis and treatment of adult and pediatric conditions
• Treatment for minor medical conditions and injuries
• Flu shots and other immunizations
• General medical evaluations and wellness exams
• Sports physicals
• Women's care
• Preventative pediatric and newborn care
Mercy doctors are connected by our advanced electronic health record system, so your most up-to-date medical information is instantly available to the caregivers at each point of medical care. In addition, you can take advantage of MyMercy, an online service to view test results, make appointments and send secure messages to your doctor and more – anytime and anywhere.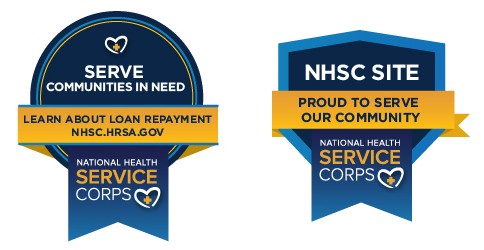 NHSC Services Financial Assistance:
Policy references which clinic locations are included in the NHSC Policy
Compete the National Health Service Aid Application in English or en Espanol

Services Offered