Learn about Mercy's leadership, mission, history and more. Information on care provided throughout Mercy's communities.
Get Involved
Real change takes time, investment and sustained effort. Join Mercy in prioritizing health equity through the Catholic Health Association's "We Are Called" pledge. 
Our DEIB Commitment
At Mercy, we see our patients, co-workers and visitors as people created in the image of God. We honor their dignity, celebrate their uniqueness and serve them with open minds and hearts.
Mercy is committed to caring for everyone in the communities we serve, attracting co-workers who represent the diversity of our communities, seeing that access to opportunities and resources is just, and fostering a sense of belonging in all who come through our doors.
What Does DEIB Stand for at Mercy?
Diversity
---
Characteristics that make people different from one another (religion, age, nationality, education etc.).
Equity
---
Eliminating barriers to fair treatment, access, opportunity and advancement for patients and co-workers.
Inclusion
---
Bringing voices of those traditionally excluded into processes, activities, decisions and policy-making.
Belonging
---
Feeling that your full potential is being engaged and your inherent worth and dignity are recognized.
The Catholic social teaching principle of solidarity calls us to recognize others as our brothers and sisters and actively work for their good.
Our Approach to DEIB
Diversity is how we differ, and it's about more than race, ethnicity and gender. Diversity includes differences in religion, age, marital status, sexual orientation, nationality, education, cultural background, disability and socioeconomic status. At Mercy, we also value diversity of thought, ideas and perspectives.
Equity means that access to opportunities and resources is just. Based on our life experiences, we may have advantages or face barriers to this access. Recognizing that everyone doesn't start from the same place, we're working to improve access to opportunities and resources at Mercy.
Inclusion is about making people part of the group and giving them the same rights and opportunities as others. It creates an environment where everyone feels welcome, respected, supported and fully able to participate.
Belonging occurs when diversity, equity and Inclusion are part of the cultural DNA. When people know their dignity and worth are recognized and their uniqueness is valued, it increases their sense of belonging.
Mercy's DEIB Cabinet
Staffed by senior leaders, diversity officers and council chairs, the DEIB Cabinet provides guidance, sponsorship and hands-on support to our DEIB councils: Community Disparities, Disability Resources, Diversity Advancement, Women in Leadership and Social Determinants of Co-Worker Health. Highlights of DEIB Cabinet accomplishments include:
Inclusive language – creating inclusive language guidelines, including dignified patient language and inclusive ethnicity terminology; proposing electronic medical record modifications
Education – developing training and certification programs on topics like unconscious bias
Leadership resources – providing resources on inclusive leadership, diversity recruitment and awareness of underrepresented minority (URM) organizations
Disability inclusion resources – providing resources on interviewing, hiring and working alongside co-workers with disabilities.
All-access career days – hosting inclusive interview events in honor of National Disability Employment Awareness Month
Black, Indigenous and people of color (BIPOC) mentorship program – offering mentorships and development opportunities for underrepresented individuals and groups
Mercy Women in Leadership – supporting women's career growth through mentorships, education, events and communications
Social determinants of co-worker health – supporting co-workers in low-wage positions through education, development, benefits and programs like medical premium assistance
Social media engagement – sharing videos and posts on a variety of DEIB-related topics; join the conversation at @FollowMercy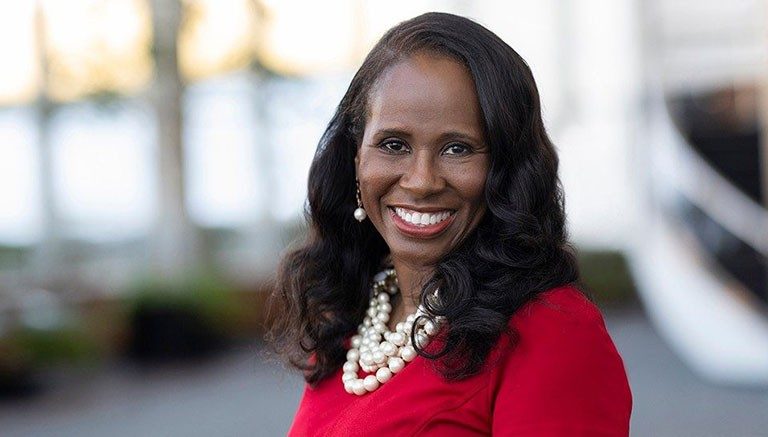 Bridget Marzette-Bender, Vice President-DEIB
Bridget Marzette-Bender
Bridget has served Mercy as vice president of the talent relations center and as the human resources director for Mercy Technology Services. Prior to joining Mercy, Bridget led diversity initiatives and aligned diversity goals to strategic plans at St. Louis Children's Hospital. Bridget also led the employee engagement diversity and inclusion team at NurseWise, a specialty company for Centene Corporation. She holds an MBA from Fontbonne University in St. Louis.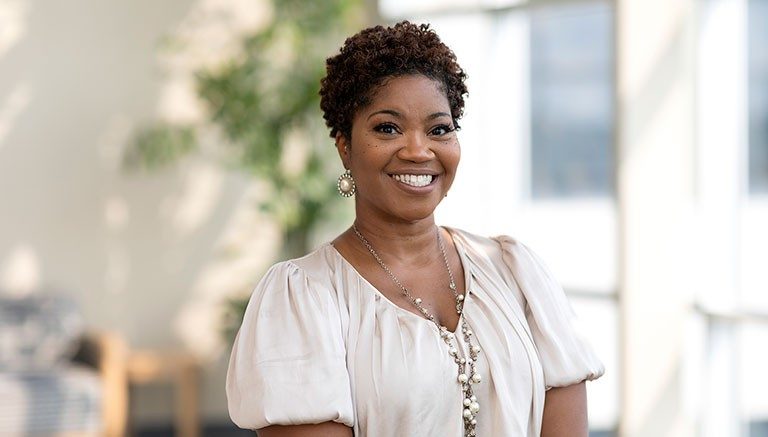 Danielle McPherson, Executive Director-Managed Care Contracting & Operations, Diversity Officer
Danielle McPherson
Danielle leads managed care strategic initiatives, operations and contract negotiations at Mercy. Prior to Mercy, Danielle served at Centene Corporation in accounting, compliance and operations management roles. She holds an MBA from Webster University in St. Louis and a DBA in finance emphasizing healthcare econometrics, financial policy and social determinants of health from Washington University in St. Louis. Danielle serves on the health system steering committee board for Janssen Biotech.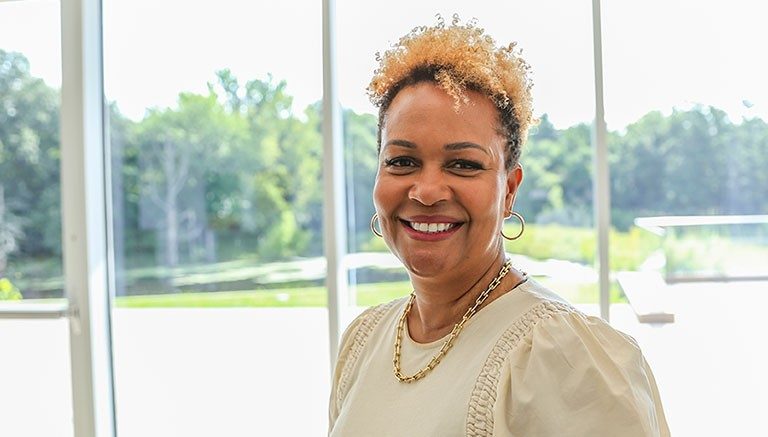 Denise Hill, Executive Director-Deputy Chief Privacy Officer, Diversity Officer
Denise Hill
Denise has served Mercy as a recruiter and human resources leader, and she currently serves as Executive Director-Deputy Chief Privacy Officer. Denise leads strategic compliance and privacy initiatives at Mercy. She holds an MJ in HIPAA Privacy and Security from Seton Hall University School of Law.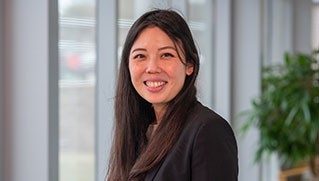 Esther Hong, Executive Director-Operations & Strategic Initiatives, Diversity Officer
Esther Hong
Esther leads strategic initiatives for Mercy's East Community clinics. She has been instrumental in leading positive change on multiple clinic initiatives. Esther began her healthcare career as an intensive care nurse. Prior to joining Mercy, she held leadership positions with the Kaiser Permanente system in California and Washington. She has an MPH from California State University Long Beach.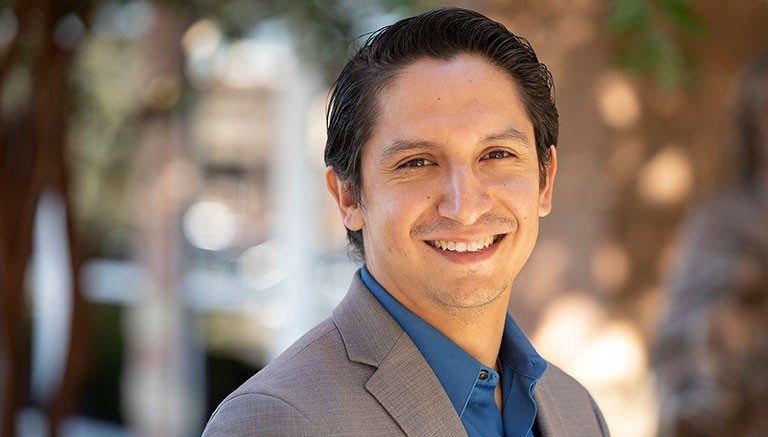 Taylor Rhoades, Director-Cardiology, Mercy Hospital Ardmore, Diversity Officer
Taylor Rhoades
Taylor Rhoades became the director of cardiology at Mercy Ardmore in September of 2021. He currently oversees respiratory therapy, heart and vascular services, the cath lab, sleep medicine, cardiac and pulmonary rehab and pain therapy. Prior to joining Mercy, he served in previous management and directorship roles ranging from community hospitals to larger academic institutions. He worked previously with Duncan Regional Hospital as their director of radiology and cardiovascular services, while also overseeing their emergency management operations.