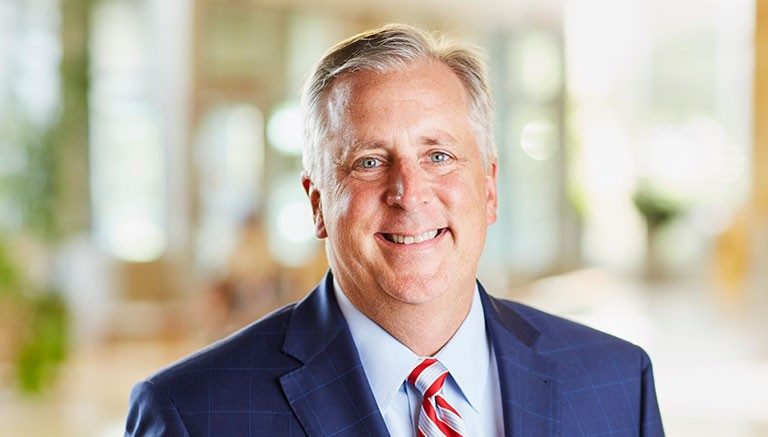 Sean Hogan - President, Mercy South St. Louis Communities
President of Mercy South St. Louis Communities
Sean Hogan is president of Mercy South St. Louis Communities, joining Mercy in September 2018 as president of St. Anthony's Medical Center shortly before the transition to Mercy South. Hogan is a lifelong south St. Louis County resident whose dad was on the St. Anthony's medical staff for 30 years. Prior to joining Mercy, he worked at SSM Health for 19 years serving in various roles including the last seven years as president of SSM Health DePaul Hospital. He worked for Providence Health System in Portland, Oregon before returning home to the St. Louis area. Hogan currently serves as a board member for Notre Dame High School, Mid-America Transplant, Incentive Concepts, Commercial Bank and the Missouri Hospital Association.
Education and Credentials
Hogan earned his Bachelor of Business Administration and his Master of Health Administration from Saint Louis University.