Chief's Welcome
Hello and Welcome to Mercy!
I am excited to be the Internal Medicine Chief Resident for the 2023-2024 academic year.
I graduated from Colorado University, Boulder with a BA in Psychology and worked as a counselor in Northern California before deciding to pursue medicine. During my post-baccalaureate studies, I became interested in teaching and coaching folks who also sought careers in the medical field. Aside from the personal connections I made through teaching, tutoring, interviewing, advising etc. I enjoyed the challenge of individualizing my approach to the person or problem at hand. Much like in medicine, there is few a greater feeling than watching someone reach or surpass their goals.
In 2016, accompanied by my wife, daughter and then 3-week-old son, we officially began the spectacular journey into medicine and moved to Saint Louis. Aside from moving across the country, starting school (again) and the excitement of having 2 children under 2 years old – I would face many new experiences while attending Saint Louis University School of Medicine. Overtime my family and I learned how enjoyable living in the Midwest can be – from its beautiful parks, passionate sports fans, and diverse food scene there are so many great ways to spend your time.  Exploring the city and its surroundings has helped us feel grounded and determined through a period of so much uncertainty.
I had my 'Aha moment' at the start of my 4th year of medical school while rotating in the Neruo-ICU here at Mercy Hospital in Saint Louis. The professional culture at Mercy, specifically the relationships between faculty, attendings, subspecialists, nursing, and ancillary staff make this an ideal place to train and rewarding place to practice. Being a smaller residency program, the faculty has been responsive to the needs of its residents which can change not only from year-to-year (shout-out to COVID-19) but also naturally shift over longer periods of time. Whether you are interested in primary care or further specialization our residents have flexibility to tailor their schedule to meet professional goals. As a trainee, I benefitted from working with subspecialty attendings who were eager to work one-on-one with residents. Many of the program graduates naturally maintain their professional relationships once they move on to independent practice, which can ease the transition from resident to attending. Regardless of where our residents end up, they will be equipped to handle the challenges they encounter.
As Chief Resident my goal is to serve the residents and incoming class and help curate an overall positive transformative 3 year of residency experience. Everyone will face varying degrees of challenges regardless of where their training takes place. By choosing to practice in a culture which values inclusion and mutual respect, I look forward to learning about your journey so that it may better inform your personal goals.
If you have any questions, please don't hesitate to contact me and I'll be happy to listen.
Meet the Residents
PGY1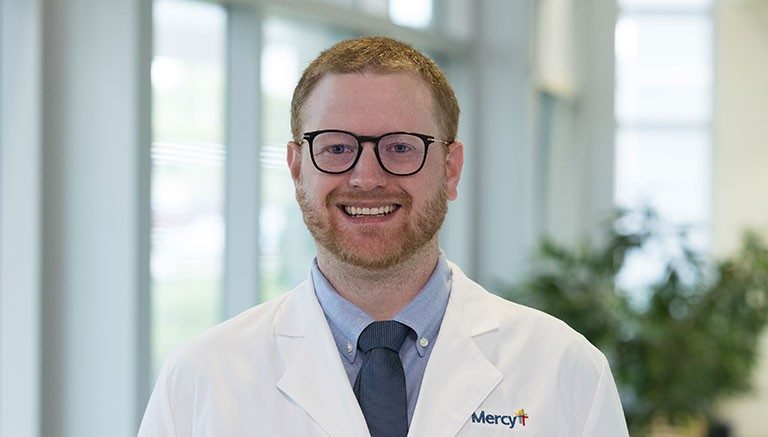 Cody Novack, MD
Saint Louis University School of Medicine