There's no need to adjust your browser. This weekend, we're seeing double on social media, thanks to the 40th annual Twins Days festival – appropriately held in Twinsburg, Ohio.
Dynamic duos are all around us at Mercy. For example, the "Ardmore Twins," who work at Mercy Hospital Ardmore; registered nurses David and Daniel McMurry work in the intensive care unit and emergency room, respectively. While they may be identical, their shifts are quite the opposite, causing many co-workers to do a double take.
Mercy's tiniest set of twins are just days old at Mercy Hospital Oklahoma City. Paige and Kale were born last week and are anxious to go home for the first time.
Earlier this spring, Mercy Hospital Northwest Arkansas' development director, Nicole Crawford, gave birth to beautiful babies Faith and Kaleb, who proudly wear their Mercy Kids gear!
Twins also hold a prestigious title at Mercy Hospital Joplin. Merrick and Isabella were the first babies to be born in the new facility, when it opened last year. Read more here.
Also in the headlines recently were twin sisters Andrea Elliott and Jessica Penrose, who each gave birth on the same day at Mercy Hospital Springfield! Read that story, here.
And that's just for starters. Do you have a twin or twins in your family? Share photos this weekend on Mercy's Facebook page.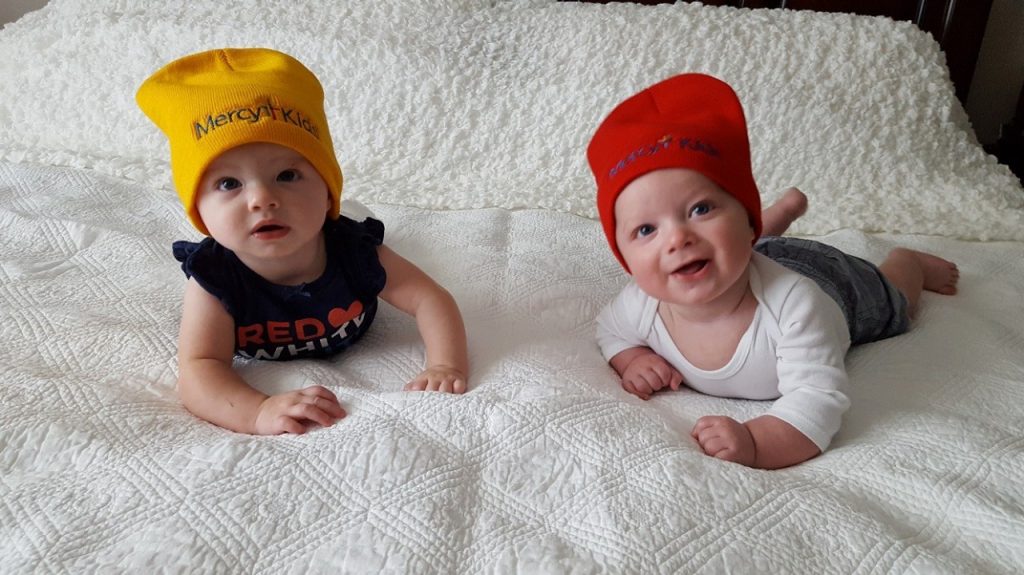 Faith and Kaleb were born last spring at Mercy Hospital Northwest Arkansas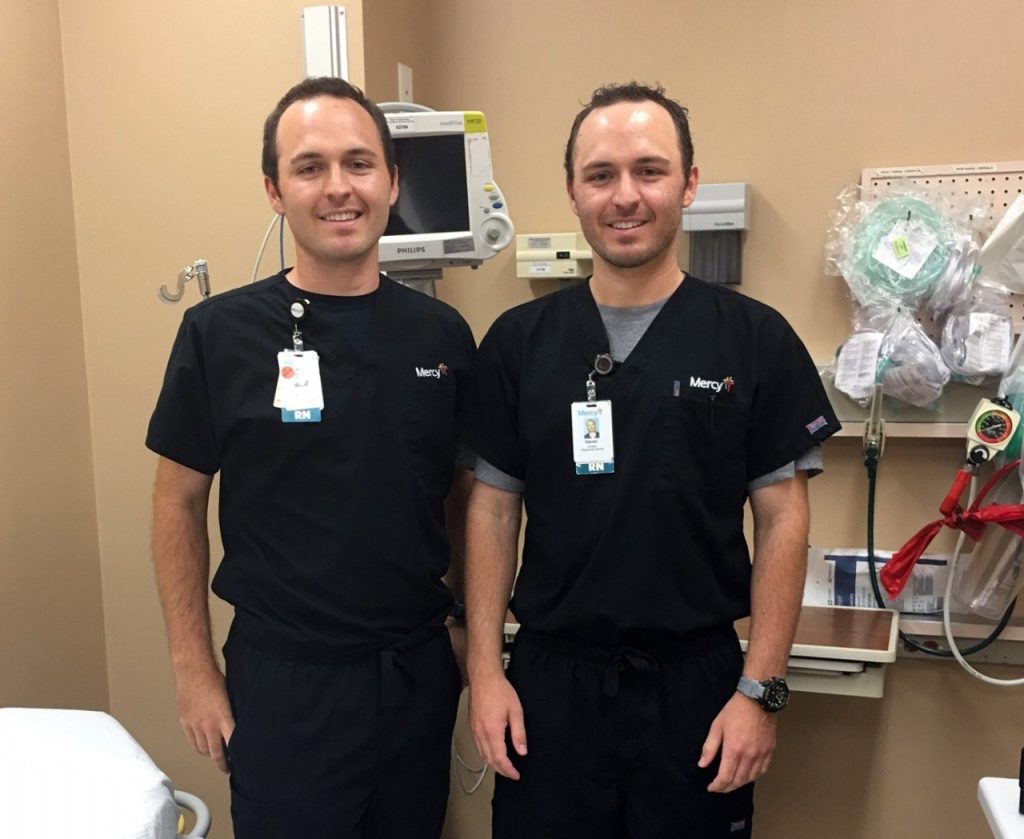 Registered nurses David and Daniel McMurry at Mercy Hospital Ardmore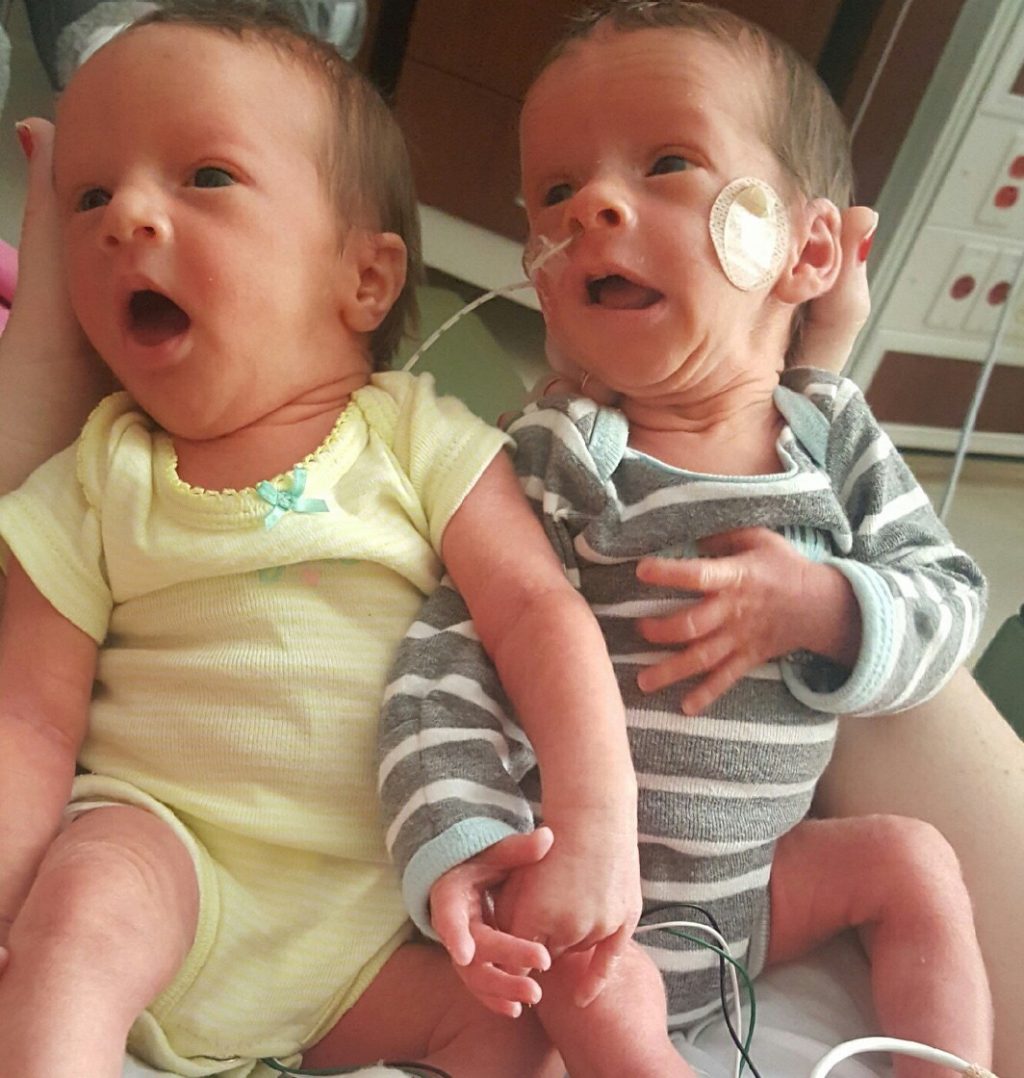 Paige and Kale were born last week at Mercy Hospital Oklahoma City