As temperatures soar, local athletic teams are preparing for equally heated competition. That's where the team from Mercy Sports Medicine comes in to help everyone keep their cool – and hopefully minimize injuries.
This week marked the 26th time Mercy athletic trainers have come together for a day-long drill to practice everything from responding to heat exhaustion to head injuries and cardiac arrest. Mercy athletic trainers work with athletes from Springfield Public Schools, Springfield Catholic and Cassville High School to ensure they stay healthy and perform at the top of their game. As part of that, trainers are on the sidelines in case something goes wrong during a game.
During the drill, trainers practiced removing a "player" from the field who had suffered a heat-related injury. They monitored their internal temperature and dunked them in an ice bath to quickly bring down the body temperature.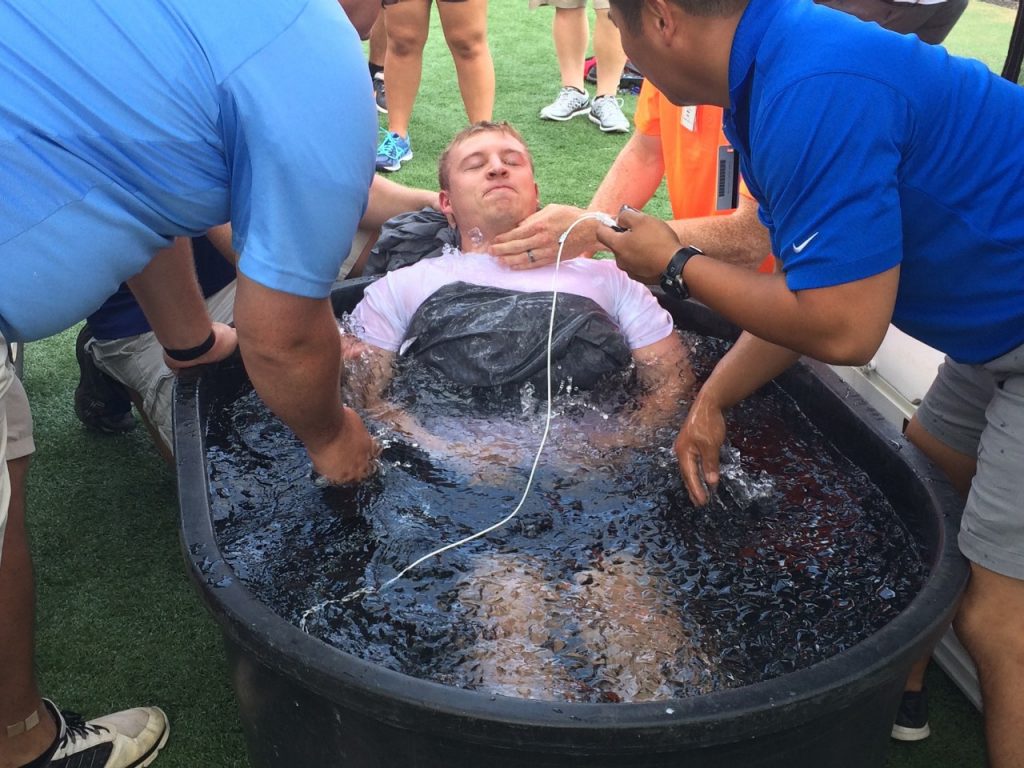 Athletic trainers with Mercy Sports Medicine practice their response to a heat-related injury by dunking a fellow trainer into an ice bath.
Doctors from Mercy's orthopedics team and emergency room participated to give extra information on how to deal with things like broken bones and internal injuries. Because carefully removing football gear in particular can be critical when an athlete has suffered a head or neck injury, trainers took time to practice how to take a helmets apart and remove football pads.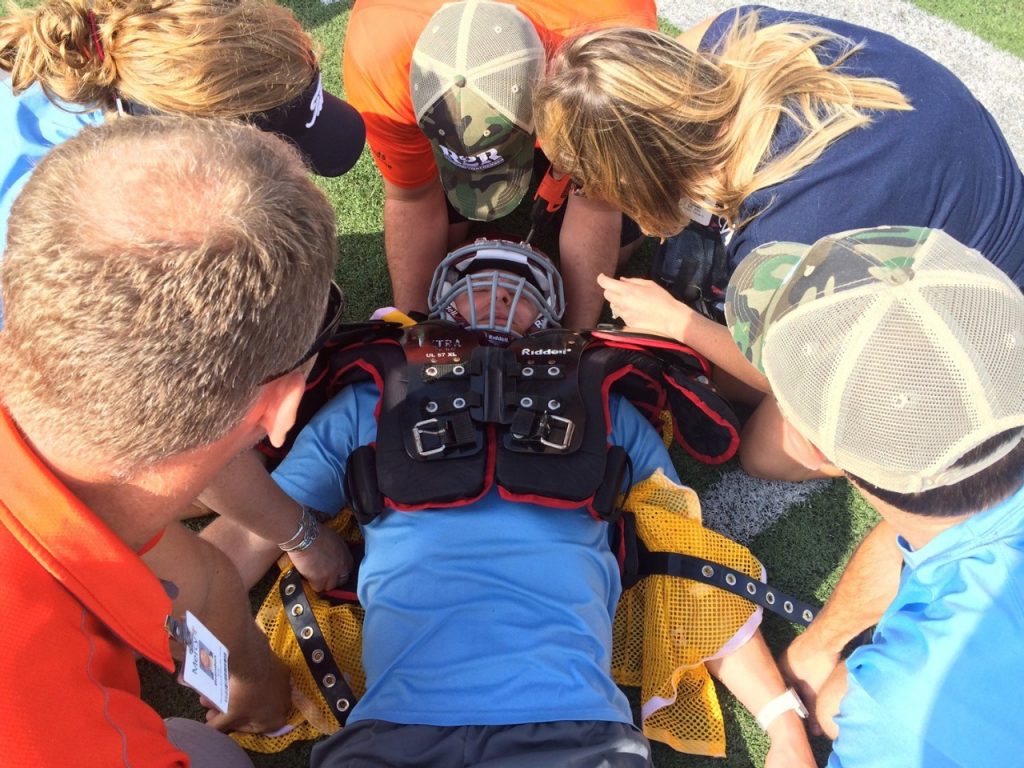 Athletic trainers with Mercy Sports Medicine practice how to take a helmet apart to help a player with possible head or neck trauma.
Mercy Emergency Medical Services and the Springfield Fire Department were also be on hand to practice their role in helping an injured athlete.
"It can be nerve-wracking for parents to send their student athletes into a game with tough opponents," said Jim Raynor, administrative director of Mercy Sports Medicine. "Parents should expect that the well-being of their son or daughter is in the care of well-trained and knowledgeable sports medicine clinicians. We want them to know we've been imagining the worst case scenarios and practicing how to respond with best practices for decades. Our goal every year is to further hone our techniques and teamwork for the quickest, best response possible."
This is the 26th year Mercy Sports Medicine has served as the official sports medicine provider for Springfield Public Schools' athletes.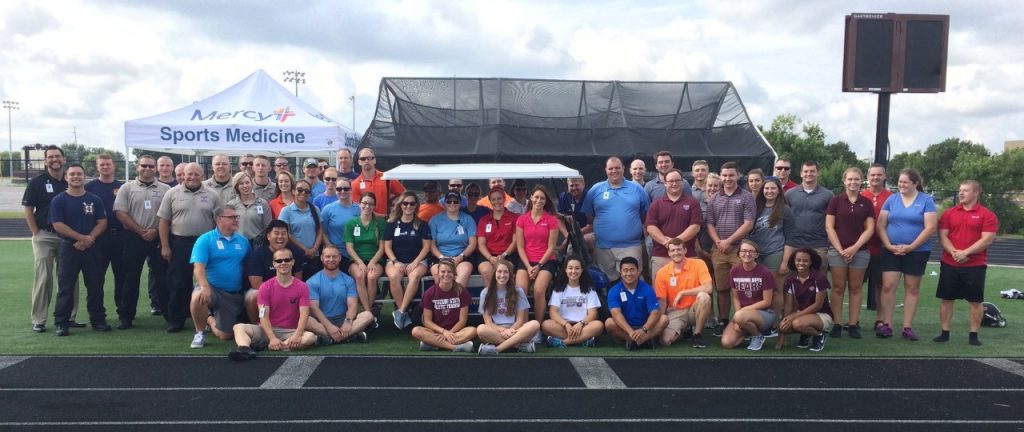 Mercy Sports Medicine's athletic trainers, along with the member of Mercy Emergency Medical Services and the Springfield Fire Department who participated in the 2017 drill.