Rick Stewart had no idea he was about to endure a battle to save his life. The former Mercy greeter was usually the first face patients would see while walking into Mercy Hospital Joplin; now, if you get a chance to talk to him, he'll leave a lasting impression.
A few years ago, Stewart was doing some post-holiday chores when he felt something strange in his chest. By the end of the weekend, Rick was in the intensive care unit (ICU) for what seemed to be a mile-long list of problems.
Stewart's Mercy cardiologist ordered some tests to try to further detect what was really happening. That's when the world as he knew it stopped – and he was rushed into emergency surgery.
Going in, Stewart's family was prepped with the near certainty that he wouldn't come out alive. Steady yet, his faith was closely paired with the gifted hands of cardiovascular surgeon Dr. Stephen Meyer. Fear of the unknown was lifted as he made it out alive, but had a long path ahead of him.
Two major heart surgeries and one brain surgery later, Stewart's remarkable recovery continues to inspire others at Mercy. Today, he's happily retired and enjoying some much-needed relaxation with his wife in sunny Florida.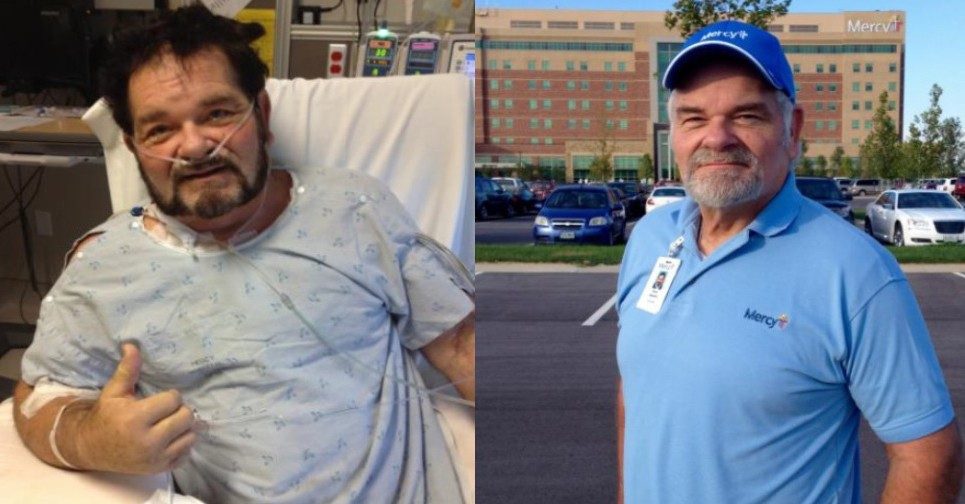 Rick Stewart's Journey: In His Words
Mercy, named one of the top five large U.S. health systems in 2017 by Truven, an IBM Watson Health company, serves millions annually. Mercy includes 44 acute care and specialty (heart, children's, orthopedic and rehab) hospitals, more than 700 physician practices and outpatient facilities, 40,000 co-workers and more than 2,000 Mercy Clinic physicians in Arkansas, Kansas, Missouri and Oklahoma. Mercy also has outreach ministries in Arkansas, Louisiana, Mississippi and Texas.