FORT SMITH, Ark. – A cardiologist has implanted the world's smallest pacemaker in a patient for the first time at Mercy in Fort Smith.
Dr. Andre Nolewajka, a board-certified cardiologist, performed the outpatient procedure March 14 at Mercy Clinic Cardiology. The patient, Danny Blair of Heavener, Oklahoma, was sent home six hours later, saving time and money for the patient and the medical facility.
"When the doctor asked if I wanted to be the first patient to have the device, I didn't hesitate," Blair said a week later at his follow-up appointment. "This is a lot better for me than having a larger pacemaker."
Medtronic's Micra Transcatheter Pacing System (TPS) is the world's smallest pacemaker at 10 percent the size of a traditional pacemaker, which is for patients with abnormal heart rhythms.
"It's a beautiful device," Dr. Nolewajka said in comparing the technology to the late 1960s, when the first pacemakers were about the size of a hockey puck.
Dr. Amr El-Shafei, a cardiologist with the Mercy Heart and Vascular Center at Mercy Hospital Northwest Arkansas, performed his first procedure placing a Micra TPS device last week.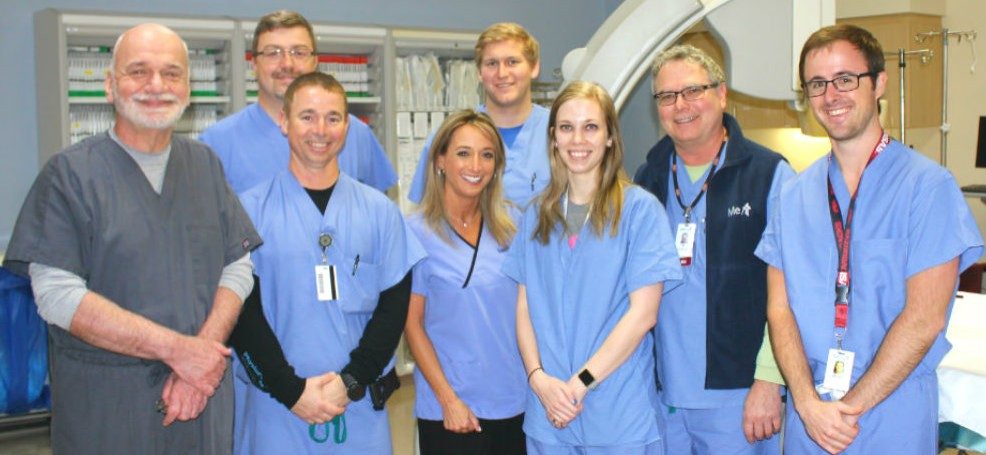 Dr. Nolewajka, left, with cardiology team members and Medtronic representatives.
The pacemaker is for patients with bradycardia, a condition characterized by a slow or irregular heart rhythm, usually fewer than 60 beats per minute. At this rate, the heart is unable to pump enough oxygen-rich blood to the body during normal activity or exercise, causing dizziness, fatigue, shortness of breath or fainting spells. Pacemakers are the most common way to treat bradycardia to help restore the heart's normal rhythm and relieve symptoms by sending electrical impulses to the heart to increase the heart rate.
Comparable in size to a large vitamin, the device does not require cardiac wires (leads) or a surgical "pocket" under the skin to deliver a pacing therapy. Instead, the device is small enough to be delivered through a catheter and implanted directly into the heart with small tines, providing a safe alternative to conventional pacemakers without the complications associated with leads – all while being cosmetically invisible.
The Micra TPS, which can stay in the body for up to 12 years, is designed to automatically adjust pacing therapy based on a patient's activity levels. It was approved by the U.S. Food and Drug Administration in 2016 and has been granted Medicare reimbursement, allowing broad patient access.
"The big thing for the patient is quality of life," Dr. Nolewajka said. "With this small device, the patient's not reminded every day that he has a pacemaker like he would be if it was installed under the skin."
Mercy Clinic Cardiology is at 7001 Rogers Ave., Suite 401, Fort Smith. The phone number is 479-314-4650.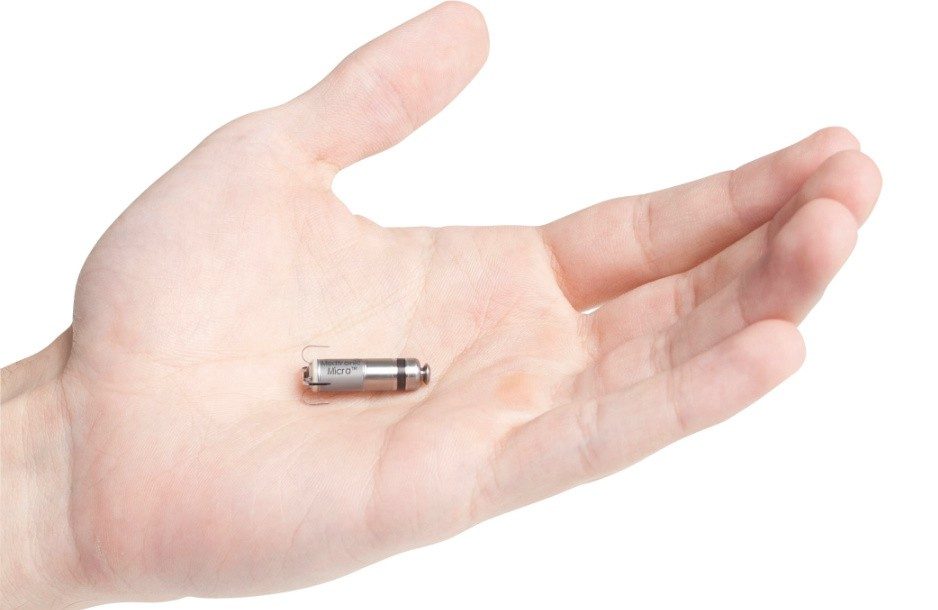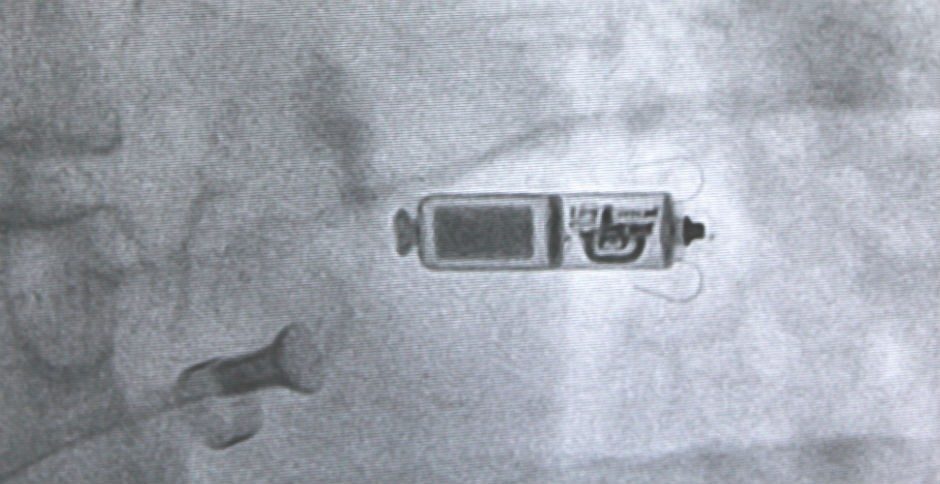 An internal view of the procedure shows the device being placed in the heart.
Practice