"Forward-thinking" and "patient-centric" – those are among the reasons Mercy received two national excellence awards this week.
2018 SmartVision Supply Chain Excellence Award
On June 5, industry-leading supply chain management software company TECSYS Inc. gave Mercy top honor at the 2018 SmartVision Supply Chain Excellence Awards. The award acknowledges outstanding contribution to advancing the dialogue around innovation in supply chain.
Click here to learn more about Mercy's supply chain organization, ROi (Resource Optimization & Innovation).
In its announcement, TECSYS Inc. notes, "[Mercy's] thought leadership and encouragement of cross-disciplinary teams in pursuit of interoperability has contributed to a national shift of logistics strategy in the health care industry."
Mercy led the pack of organizations receiving distinction, which ranged from the electrical supply industry to specialty medical equipment distributors. The top honor was selected by a cross-functional team at TECSYS that identified in Mercy a forward-thinking and patient-centric team.
Click here to learn more about the 2018 SmartVision Supply Chain Excellence Award.
GS1 US Operational Excellence Award
On June 6, GS1 US® recognized Mercy, along with two other national companies, with a GS1 US Excellence Award for driving innovation through a variety of industry standards. Specifically, Mercy received the Operational Excellence award, for its work to "improve patient care while also increasing efficiency."
Independent Purchasing Cooperative (IPC)/Subway and Crane USA, Inc. are the other recipients. According to GS1 US, all three "have demonstrated strategic vision and produced positive results in community engagement, customer satisfaction and/or process improvement."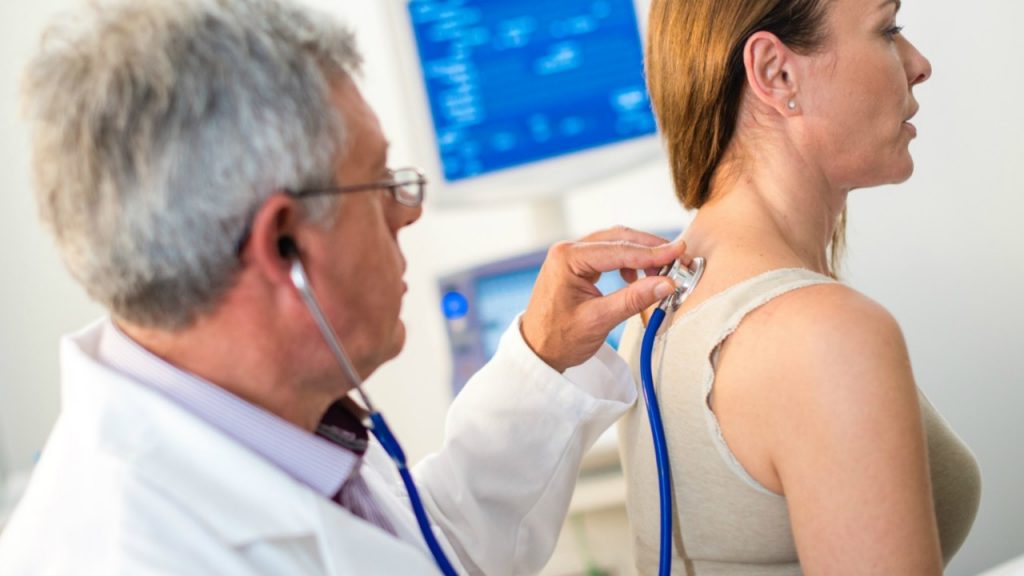 GS1 US®, a member of GS1® global, is a not-for-profit information standards organization that facilitates industry collaboration to help improve supply chain visibility and efficiency through the use of GS1 Standards, the most widely-used supply chain standards system in the world. Nearly 300,000 businesses in 25 industries rely on GS1 US for trading partner collaboration that optimizes their supply chains, drives cost performance and revenue growth while also enabling regulatory compliance. They achieve these benefits through solutions based on GS1 global unique numbering and identification systems, barcodes, Electronic Product Code-based RFID, data synchronization, and electronic information exchange. GS1 US also manages the United Nations Standard Products and Services Code® (UNSPSC®). www.gs1us.org

TECSYS, Inc. provides transformative supply chain solutions that equip our customers to succeed in a rapidly-changing omni-channel world. TECSYS solutions are built on a true enterprise supply chain platform, and include warehouse management, distribution and transportation management, supply management at point-of-use, as well as complete financial management and analytics solutions. Customers running on TECSYS' Supply Chain Platform are confident knowing they can execute, day in and day out, regardless of business fluctuations or changes in technology, they can adapt and scale to any business need or size, and they can expand and collaborate with customers, suppliers and partners as one borderless enterprise. From demand planning to demand fulfillment, TECSYS puts power into the hands of both front line workers and back office planners, and unshackles business leaders so they can see and manage their supply chains like never before. TECSYS is the market leader in supply chain solutions for health systems and hospitals. Over 600 mid-size and Fortune 1000 customers trust their supply chains to TECSYS in the healthcare, service parts, third-party logistics, and general wholesale high-volume distribution industries. TECSYS' shares are listed on the Toronto Stock Exchange under the ticker symbol TCS.
Mercy, named one of the top five large U.S. health systems in 2018, 2017 and 2016 by Watson Health, an IBM company, serves millions annually. Mercy includes more than 40 acute care and specialty (heart, children's, orthopedic and rehab) hospitals, 800 physician practices and outpatient facilities, 44,000 co-workers and 2,100 Mercy Clinic physicians in Arkansas, Kansas, Missouri and Oklahoma. Mercy also has clinics, outpatient services and outreach ministries in Arkansas, Louisiana, Mississippi and Texas. In addition, Mercy's IT division, Mercy Technology Services, supply chain organization, ROi, and Mercy Virtual commercially serve providers and patients in more than 20 states coast to coast.
ROi believes in the power of provider collaboration to transform health care. A recognized leader in health care supply chain management through a vertically integrated supply chain model, we were founded more than a decade ago by Mercy, one of the nation's largest nonprofit health care systems, and today serve health care providers across the United States who share a passion for supply chain excellence. As a provider-owned Accountable Supply Chain Organization, ROi focuses on all aspects of supply chain from planning through fulfillment and consumption to ensure the highest quality of care is delivered in the most cost effective manner. ROi is the only provider to be ranked by Gartner as a top 10 health care supply chain for seven straight years. Visit: www.roiscs.com.