Miracles come in many forms. On Feb. 2, Rev. Arthur Moore learned that firsthand. While swimming laps with his wife at his small-town YMCA, Moore suffered a cardiac arrest. His heart stopped for three minutes.
According to the American Heart Association, there are more than 356,000 out-of-hospital cardiac arrests in the U.S. each year and 9 of 10 are fatal. Many people like Moore, who seem to be in good health, could detect problems before an event with something as simple as a heart calcium test.
For 67-year-old Moore, his story unraveled as he and his wife  were swimming. On his last lap, Moore rolled over in the water and his wife knew something was wrong. "She pulled me up and called for help," he said. "That day, God put everyone necessary to care for me in the right place."
One was an off-duty lifeguard swimming laps in the next lane. Another was an EMS trainer walking the track. After they revived Moore, a helicopter waited to take him to a hospital with high-level care.
"Someone asked me which hospital I wanted to go to," Moore said. "I couldn't remember any in the moment so I said to take me to the best hospital."
He was airlifted to Mercy Hospital St. Louis where a group of ER caregivers geared up for Moore's arrival. Dr. Tim Schloss, the team's cardiologist, explained that quick treatment is essential for cardiac arrest patients.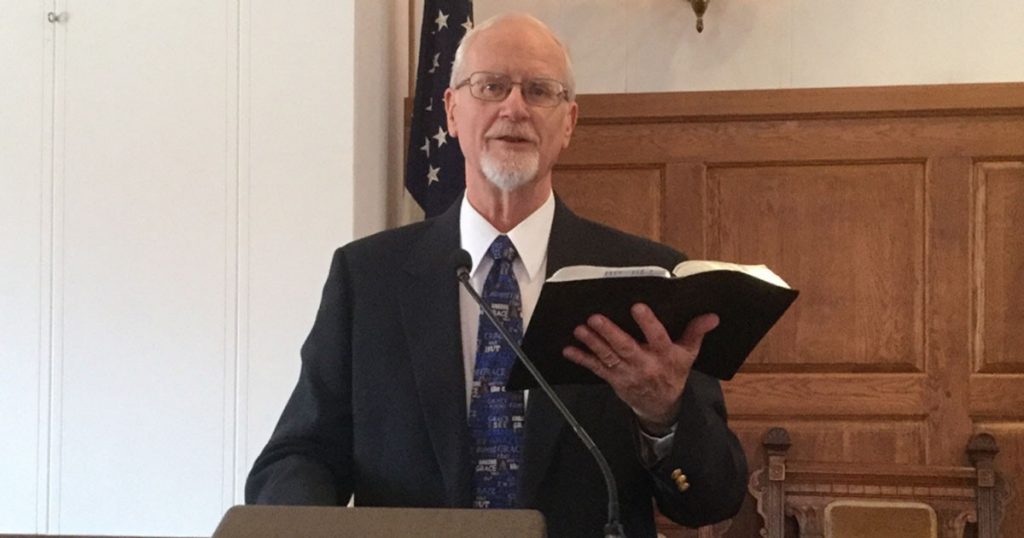 Rev. Arthur Moore can now preach about his own miracle after surviving an out-of-hospital cardiac arrest.
The cardiac catheterization team immediately determined Moore needed bypass surgery. Most patients who undergo a traumatic heart event along with quadruple bypass would be hospitalized for a week or more. Moore left the hospital four days later.
Moore leads his cardiac rehab group and said everyone is surprised how much he's been able to do so quickly.
At Mercy, cardiologists offer comprehensive services, a wide variety of treatment options and advanced technologies to diagnose and treat heart disease.
Mercy, named one of the top five large U.S. health systems in 2018, 2017 and 2016 by IBM Watson Health, serves millions annually. Mercy includes more than 40 acute care and specialty (heart, children's, orthopedic and rehab) hospitals, 800 physician practices and outpatient facilities, 44,000 co-workers and 2,100 Mercy Clinic physicians in Arkansas, Kansas, Missouri and Oklahoma. Mercy also has clinics, outpatient services and outreach ministries in Arkansas, Louisiana, Mississippi and Texas. In addition, Mercy's IT division, Mercy Technology Services, supply chain organization, ROi, and Mercy Virtual commercially serve providers and patients in more than 20 states coast to coast.