Mercy celebrated a significant milestone in the progress of its new seven-story tower during a "topping out" ceremony on Monday, Sept. 24. With a crowd of about 100 watching, McCarthy contractors raised and placed a beam signed by Mercy co-workers, board and community members and the construction team to signify completion of the tower's steel structure.
The hospital tower is the biggest piece of a multimillion dollar expansion Mercy announced in April 2016 that includes the addition of seven new clinics in Northwest Arkansas.
The $141 million patient tower will take Mercy Hospital Northwest Arkansas from 200 beds to 300-plus beds with space available for future inpatient growth up to 360 beds. Some enhancements to the hospital include a new hybrid cardiac catheterization lab, expansion of the neonatal intensive care unit and a new 500-space parking lot.
McCarthy projects the tower will be complete in August 2019.
"We're proud of how far we've come with this project, but we still have much to do," said Eric Pianalto, president of Mercy Hospital Northwest Arkansas. "We think it's important to celebrate our co-workers and partners for their hard work and achievements along the way."
Mercy's investment in hospital and clinic expansions is expected to total $277 million. Along with the expansion, Mercy will add 1,000 health care jobs, including about 100 physicians.
The topping out coincided with Mercy Day, which is celebrated each year on Sept. 24, the day Sisters of Mercy founder Catherine McAuley first opened the doors of her ministry in Dublin, Ireland.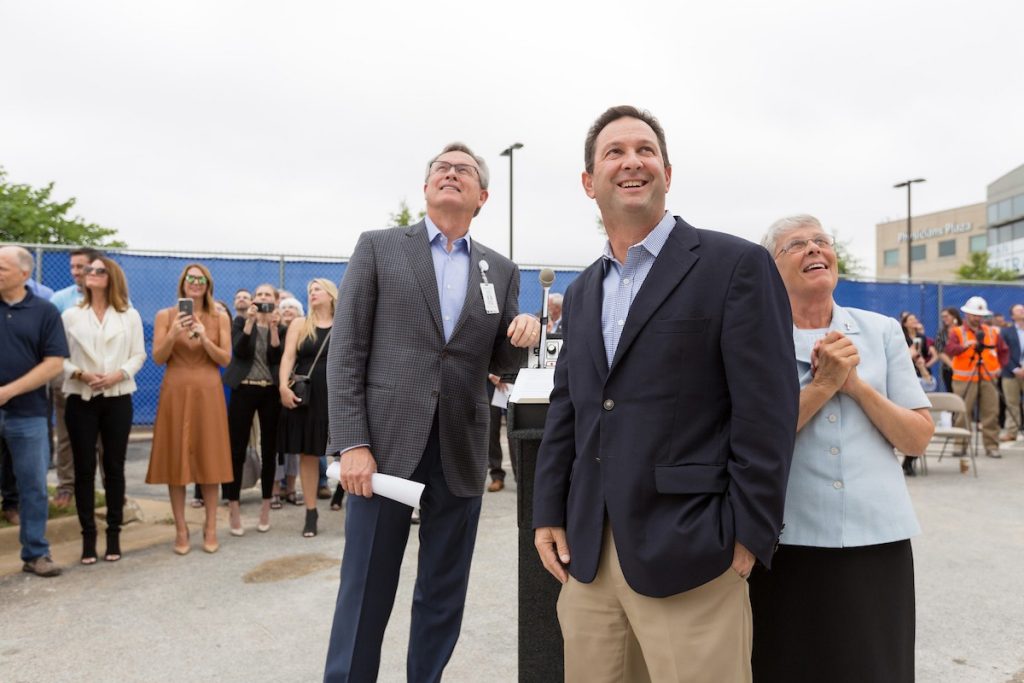 Dr. Steve Goss, president of Mercy Clinic, Eric Pianalto, president of Mercy Hospital, and Sister of Mercy Anita DeSalvo watch as a steel beam signed by co-workers, board and community members is lifted into place.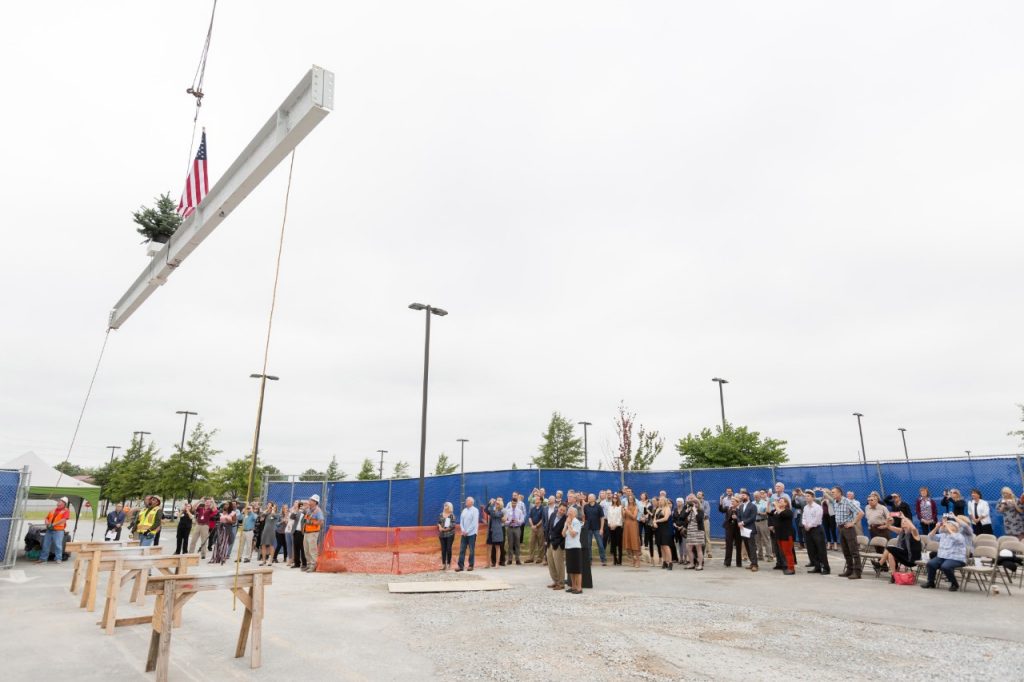 A crowd of about 100 people watch as a construction crane lifts the final steel beam into place for Mercy Hospital Northwest Arkansas' new seven-story tower.