ST. LOUIS - Each year, thanks to the Mercy Health Foundation, Mercy Hospital St. Louis provides hundreds of thousands of dollars to care for our most vulnerable patients, those with little or no health insurance. Last year, was no different, as the biggest fundraiser of the year - Mercy Masquerade - contributed $970,000 for charity care programs and services.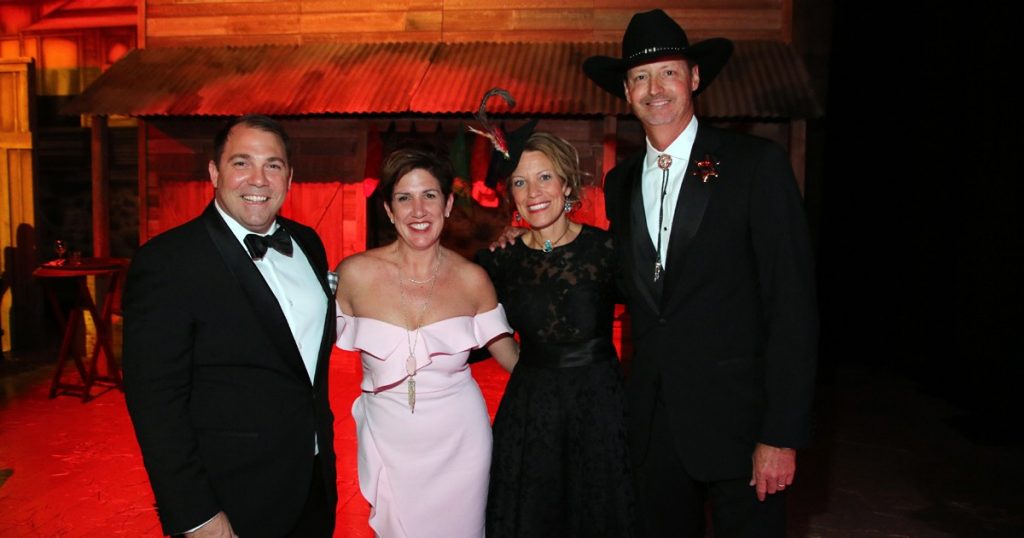 Mercy Hospital St. Louis President Stephen Mackin and wife Kelly, along with Mercy Regional President Jeff Johnston and wife Lauri at the 2018 Mercy Masquerade event.
Here's a breakdown on what that means:
520 patients and families received help from the Medical Assistance Program to facilitate discharge plans, receive medications, medical equipment, transportation and other necessities.
More than 300 adult and pediatric patients received eye exams, health checks and eye glasses.
More than 300 patients received diabetic monitoring supplies and medication.
More than 1,000 hospice patients received integrated therapies and assistance with utility bills, groceries and end-of-life services.
23,600 adult and pediatric patients received health and social services from Mercy Neighborhood Ministry.
20 adult and pediatric patients benefited from Centering Pregnancy for Mercy Family Medicine program, a nationally recognized prenatal care model with a group approach including activities, counseling and physical exams – primarily assisting teen moms.
More than 1,000 patients received health care, dental implants and dentures from the JFK Clinic and JFK Dental Clinic.
1,300 adult and pediatric patients received access to Behavioral Health care through medication and transportation assistance.
More than 700 adult and pediatric patients received clothing, undergarments and diapers to wear home following an emergency department visit.