The Commission on Cancer of the American College of Surgeons has granted three-year accreditation to Mercy Ada Cancer Center.

"Our goal has always been to provide the best care to our patients and loved ones. I am very proud of this recognition for our program at Mercy Ada where we specialize in caring for our community," said Lori Wightman, president Mercy Hospital Ada. "To say we are proud is an understatement."
The Commission on Cancer recognizes cancer care programs for their commitment to providing comprehensive, high-quality and multidisciplinary patient-centered care. The Commission on Cancer is dedicated to improving survival and quality of life for cancer patients through standard setting, prevention, research, education and the monitoring of comprehensive quality care.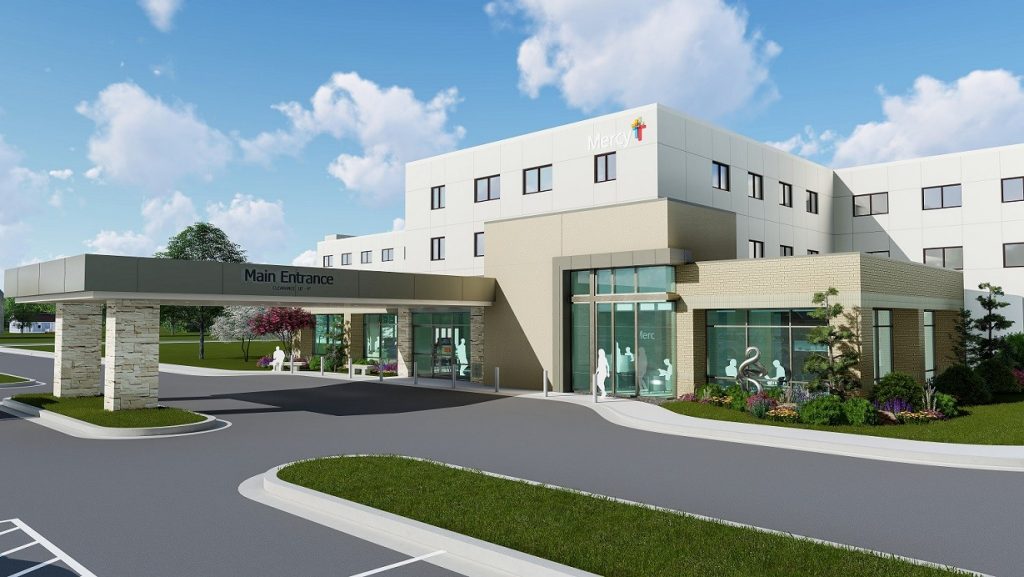 "What is really special is we are one of only 14 cancer centers in the state to be awarded accreditation by the Commission on Cancer of the American College of Surgeons," said Lindsay Snow, coordinator of the Mercy Ada Cancer Program. "To be accredited we must meet 34 standards in areas of data quality, clinical services, continuum of care, patient outcomes and program management.
To earn voluntary Commission on Cancer accreditation, a cancer program must exceed quality care standards, be evaluated every three years through a survey process, and maintain levels of excellence in the delivery of comprehensive patient-centered care. This accreditation is only awarded to facilities that exceed standard requirements at the time of their survey.  Mercy Ada meets all these expectations of care for their patients.
"Of all the standards met, the one I am most proud of is the standard focused on oncology nursing care," said Marietta Carter, manager of Ada's Cancer Center. "All of our registered nurses at Mercy Ada Cancer Center are both chemotherapy and biotherapy certified by the Oncology Nursing Society. The surveyors were incredibly complimentary of Mercy Hospital Ada's commitment to encouraging certification of its nurses."
When patients receive care at a Commission on Cancer accredited facility, they also have access to information on clinical trials and new treatments, genetic counseling, and patient-centered services including psycho-social support, a patient navigation process, and a survivorship care plan that documents each patient's care and seeks to improve quality of life.
"The Commission on Cancer survey ensures that Mercy Ada has an incredible cancer prevention, screening and education presence in our community," said Belinda Runnells, senior talent development and outreach specialist. "This is why we are here. We strive for the best care possible care for our patients."
For more information, call Mercy Ada Cancer Center at (580) 421-1141.