Living with heart failure is a challenge for patients that can hamper their quality of life. Under the guidance of programs like Mercy Hospital South's heart failure program, those patients can overcome the challenge to lead enjoyable lives.
Mercy South has again proven its dedication to its heart failure patients by earning the American Heart Association's Get With The Guidelines-Heart Failure Gold Plus Quality Achievement Award. This is the fourth straight year Mercy South has achieved a Get with the Guidelines honor for heart failure and the second straight year it has earned the honor at the Gold Plus level.
Mercy South achieved the recognition by showing its commitment to ensuring heart failure patients receive the most appropriate treatment according to nationally recognized, research-based guidelines founded in the latest scientific evidence. It also earned the association's Target: Heart Failure Honor Roll for meeting specific criteria that improves medication adherence, provides early follow-up care and coordination, and enhances patient education.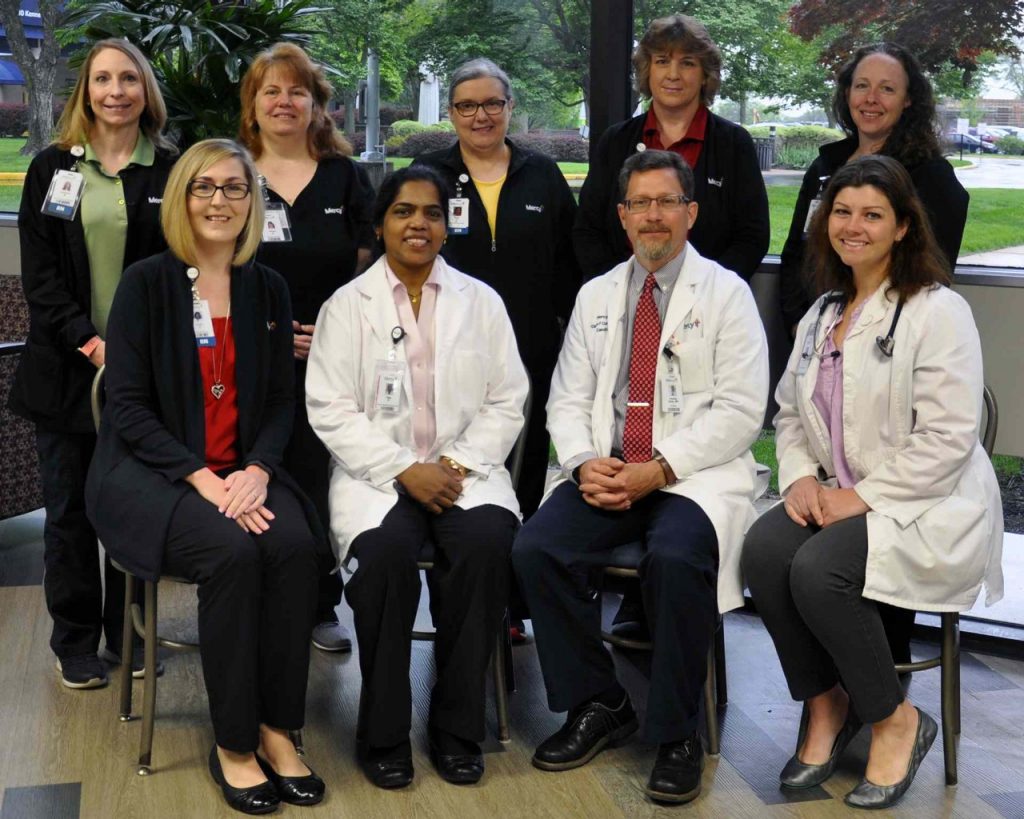 The Mercy Hospital South Heart Failure Program team includes, from left in front row, Corin Allen, RN, BSN, NE-BC, director of the Heart and Vascular Institute at Mercy Hospital South; Vijay Divakaran, NP, manager of the Heart Failure Program; Charles Carey, MD, FACC, medical director of the Heart Failure Program; and Jennifer Papin, NP. In back, from left, are Kathleen Martin, RN; Denise Melton, MA; Kelly Duff, RN; Cheryl Phillips, RN; and Landy Kelly, RN.
"It's rewarding to have the American Heart Association recognize the work of our heart failure team to provide such high quality care for our patients," said Dr. Charles Carey, medical director of the heart failure program.
"This honor truly reflects the dedication of our team. Working together, we are able to improve the quality of life for our patients," said nurse practitioner Vijay Divakaran, heart failure program manager.
In addition to the American Heart Association recognition, Mercy South is the first hospital in the St. Louis region to achieve Advanced Certification in Heart Failure from The Joint Commission.