On the heels of earning an eighth consecutive "A" grade for Hospital Safety, Mercy Hospital Washington has now also been recognized as a "Top Hospital" by The Leapfrog Group - a designation fewer than six percent of hospitals in the country attain.
The award is based on criteria that matter to patients, like preventing infections, outstanding maternity and pediatric care, safe inpatient surgeries and the use of computerized technology to prevent medication errors. The award is widely acknowledged as one of the most competitive honors American hospitals can receive.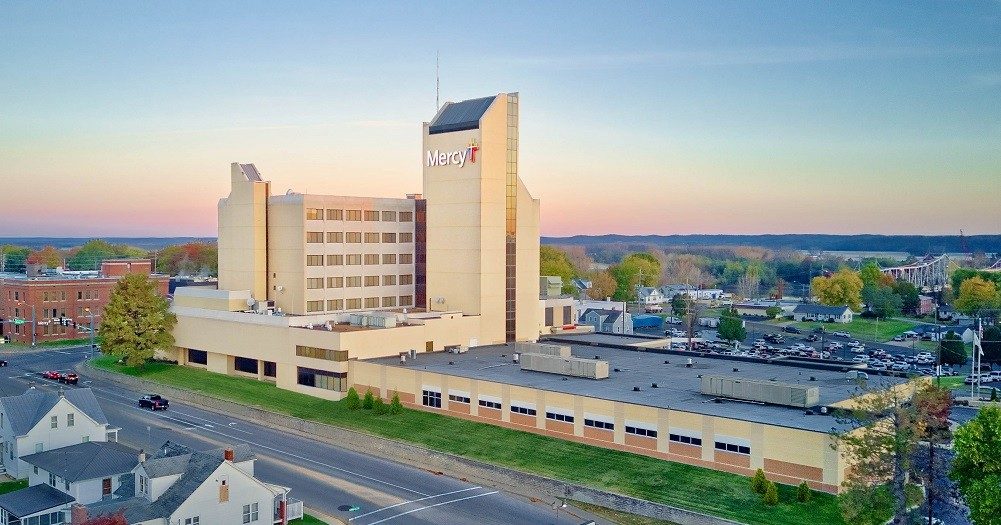 "Leapfrog is honored to spotlight the hospitals across the nation that have truly gone above and beyond in their pursuit of excellence. Our Top Hospital award, one of the most prestigious in the U.S., recognizes hospitals for ensuring their facilities prioritize safety and quality in patient care," said Leah Binder, president and CEO of The Leapfrog Group. "The standards achieved by Top Hospitals reflect the high expectations set by Leapfrog and its expert panels, which starts with a commitment to transparency. We also commend all hospitals that demonstrated this commitment by participating in the 2019 Leapfrog Hospital Survey."
The Leapfrog Top Hospital award is widely acknowledged as one of the most competitive honors American hospitals can receive. It's awarded by The Leapfrog Group, an independent hospital watchdog organization. In addition, Mercy has been honored for the fourth straight year as one of the Top 5 Large Health Systems by IBM Watson Health, which also ranks hospitals based on quality and safety measures.
"Recognition by independent organizations with stringent scoring methods for safety and quality is a testament to the outstanding efforts of our entire team," said Eric Eoloff, president of Mercy Hospital Washington. "We achieve high quality and safety when each member of the care team focuses on meeting the individual needs of every patient. While we are proud of this designation, we will constantly strive to get even better because that's what our community deserves."
Data used to identify Top Hospitals are gathered and publicly reported through The Leapfrog Hospital Survey. The Leapfrog Hospital Survey compares hospitals' performance on national standards of patient safety, quality, efficiency and management structures that prevent errors, providing the most comprehensive picture of how patients fare at individual institutions.
To see the full list of institutions honored as 2019 Top Hospitals, visit www.leapfroggroup.org/tophospitals.
The Leapfrog Group, founded in 2000 by large employers and other purchasers, is a national nonprofit organization driving a movement for giant leaps forward in the quality and safety of American health care. The flagship Leapfrog Hospital Survey collects and transparently reports hospital performance, empowering purchasers to find the highest-value care and giving consumers the lifesaving information they need to make informed decisions. The Leapfrog Hospital Safety Grade, Leapfrog's other main initiative, assigns letter grades to hospitals based on their record of patient safety, helping consumers protect themselves and their families from errors, injuries, accidents, and infections.
Mercy Hospital Washington, a member of Mercy, is a 148-bed hospital located just 50 miles southwest of St. Louis and serves all or parts of Crawford, Franklin, Gasconade, St. Charles, St. Louis and Warren counties. The hospital offers comprehensive emergency, heart, cancer, surgical, obstetric, pediatric and other health services. The hospital is supported by the care of more than 180 physicians and advanced practitioners who are part of Mercy Clinic.