February 12, 2020
ST. LOUIS – A breast cancer diagnosis can be traumatic. And while many patients want to move immediately to treatment, a second opinion regarding diagnosis and treatment is important. Mercy recently launched a new program geared toward women who received an initial breast cancer diagnosis outside of Mercy and are seeking a second opinion on diagnosis and/or treatment for medical oncology, radiation oncology, surgery or any combination of these.
Doctors with Mercy's Breast Cancer Second Opinion program will see patients on the second and fourth Monday of each month, beginning Feb. 24, at Mercy's Clayton/Clarkson location, 15945 Clayton Rd., in Ballwin. Patients will meet with a breast cancer navigator then consecutively with physician specialists in surgery, medical oncology and radiation oncology, as appropriate to individual needs of the patient.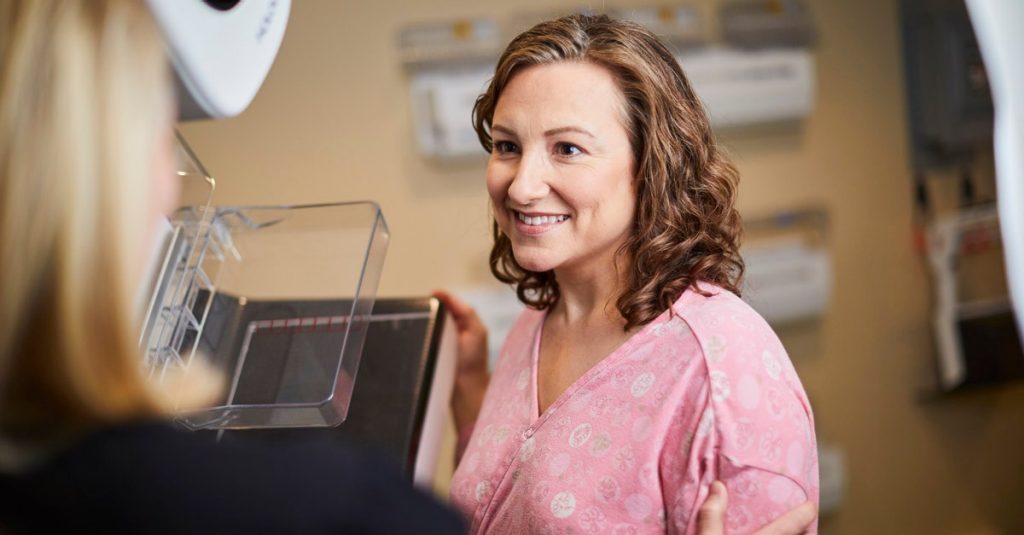 "Despite the sense of urgency to begin treatment immediately following a diagnosis, in most cases there is time to explore options," said Dr. Bethany Sleckman, division chief of Hematology-Oncology at Mercy Hospital St. Louis. "Doctors should welcome second opinions for their patients. Even when the same diagnosis is made, differing opinions for the course of treatment can be beneficial for the patient, giving her options to consider."
Second opinions include having a different breast cancer specialist or team review medical record and test results, along with their opinion on diagnosis and treatment. In many cases the original recommendations are confirmed, which gives the patient confidence to proceed.
Patients with an initial diagnosis interested in a second opinion should click here to complete a short intake form, or call 833-404-4729. Patients then will be contacted by a personal breast oncology trained nurse navigator to discuss details of the patient's case and help arrange appropriate appointments.
Media Contacts
Bethany Pope
St. Louis, St. Charles, St. Louis - South, Troy, Festus