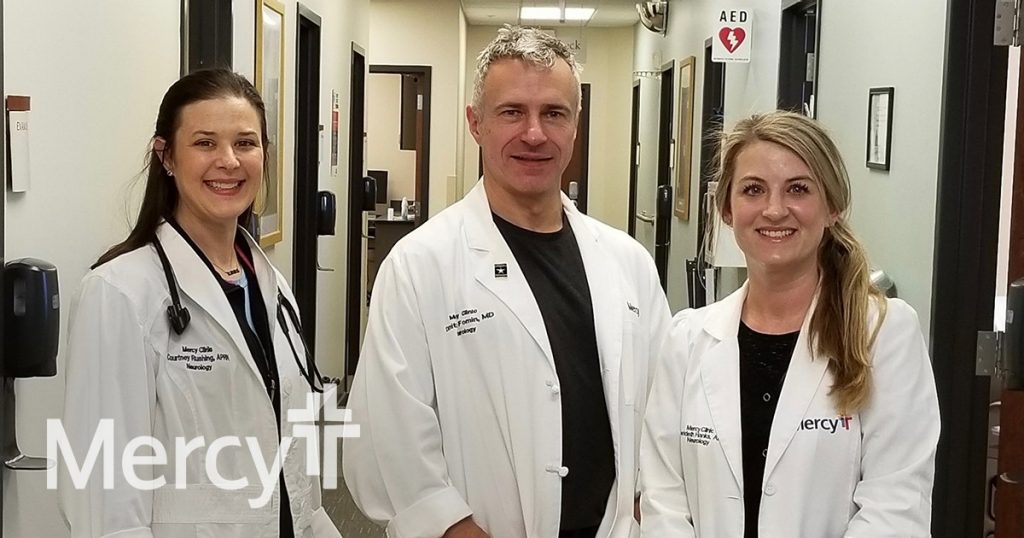 Pictured are (left to right): Advance practice nurse Courtney Rushing, Dr. Dimitry Alexander Fomin, and advance practice nurse Merideth Hanks
How is Your Sleep? Do you find you are feeling tired, fatigued or suffer from poor concentration? Do you have trouble falling asleep or staying asleep?
Have you been told you snore or gasp for air during sleep?
If this sounds like you or your sleep partner, you may be suffering from one or more sleep disorders. A few of the more common sleep disorders are: insomnia, sleep apnea, narcolepsy and movement disorders.
Left untreated, sleep disorders may increase the risk or severity of:
High blood pressure/stroke
Heart failure/heart attack
Obesity
Type 2 diabetes
If one of these symptoms or health-related issues are affecting you, talk with your doctor about setting up an appointment with a sleep specialist. 
The Mercy Sleep Center - Physicians Plaza is accredited by the American Academy of Sleep Medicine, thus committed to the highest quality of care in the diagnosis and treatment of sleep disorders with a board-certified sleep medicine physician, Dr. Dimitry Alexander Fomin.
For more information on sleep related disorders, sleep topics, and sleep solutions please consult the National Sleep Foundation.