During its commitment ceremony for Mercy Day on Thursday, Mercy announced plans to build a water feature and install artwork on the Mercy Hospital terrace in tribute to co-workers for their work and sacrifices during the coronavirus pandemic.
The new terrace features are meant to honor all co-workers – those working directly with COVID-19 patients and those who provide support, from environmental services to administration.
"It will be a place of meditation, reflection and peace that will be dedicated to all of our co-workers who have served during this COVID-19 pandemic," said Chad Raith, vice president of mission for Mercy Northwest Arkansas.
Mercy is collaborating with Crystal Bridges Museum of American Art to commission several permanent artworks for the terrace. Artist Kenny Arredondo said he spoke by phone with several co-workers about their experiences working during the pandemic to draw inspirations for his designs.
Talking with co-workers was very meaningful, he said.
"I understand that art has been very healing for many people – art through music, through connection, through visual arts and sculpture, so many forms of art. This is a form of art, us just being here together," Arredondo said during Thursday's ceremony. "I feel eternally grateful to have this opportunity to contribute to this beautiful space for everybody."
Designs for the water feature and Arredondo's installation will be revealed in the coming weeks.
Mercy Day celebrates Mercy's founding on Sept. 24, 1827, in Dublin, Ireland. It's commemorated with commitment celebrations and reflections from Sisters of Mercy each year.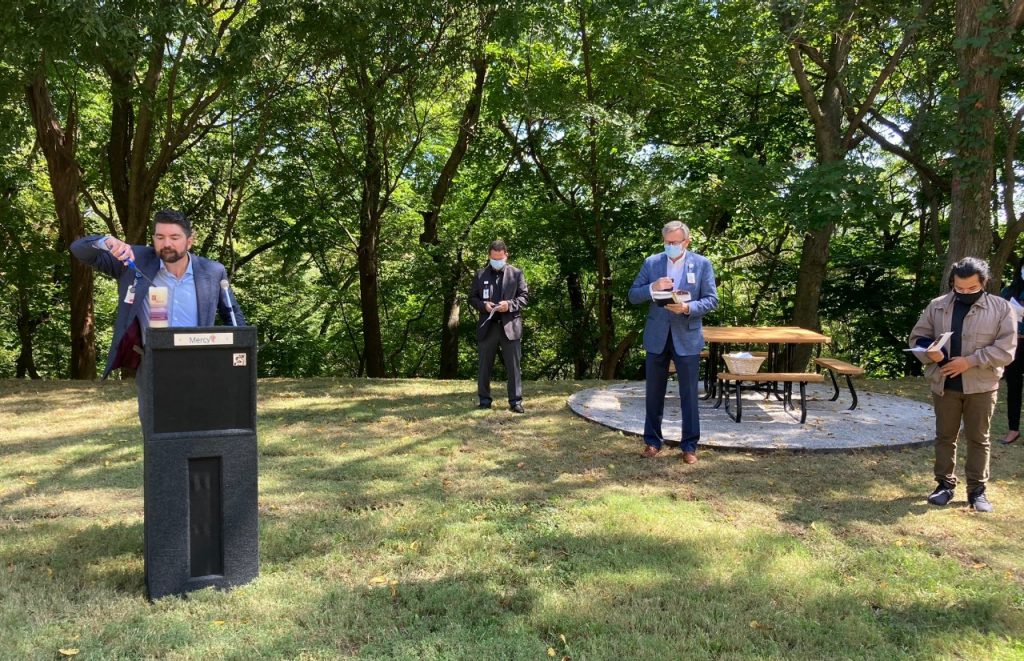 Vice President of Mission Chad Raith lights a candle during the Mercy Day Commitment Ceremony on Sept. 24, 2020.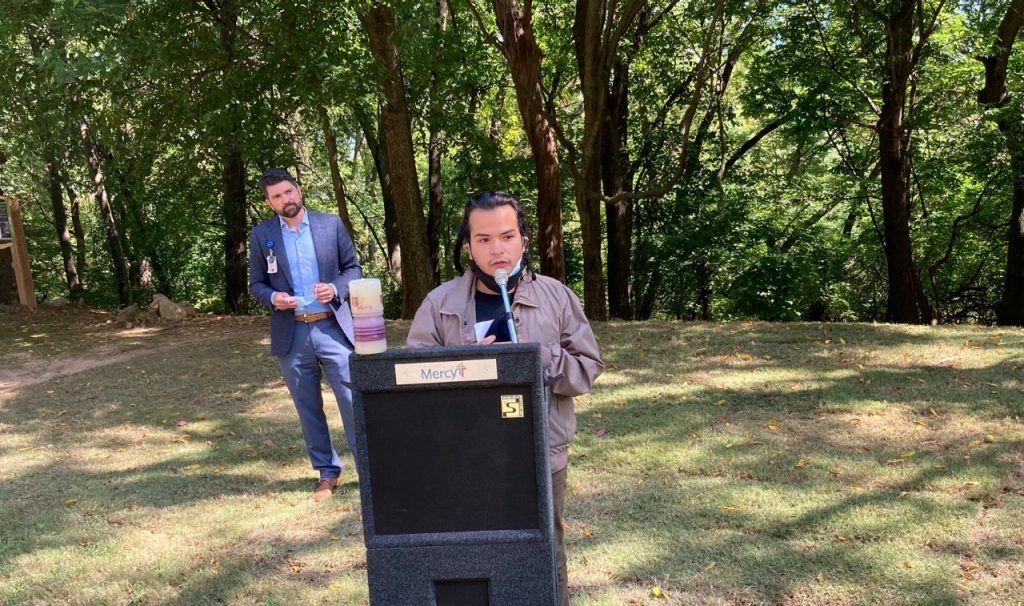 Artist Kenny Arredondo speaks during the Mercy Day Commitment Ceremony on Sept. 24, 2020.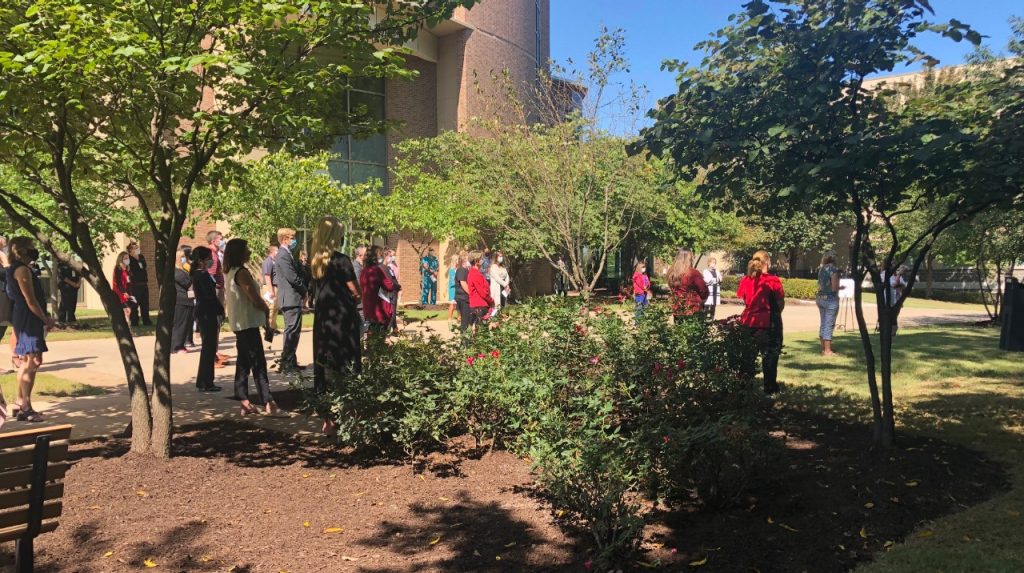 Mercy co-workers gathered for the Commitment Ceremony heard about a new water feature and artwork to be dedicated to pandemic co-workers.