With a rise in COVID-19 infections and hospitalizations, Mercy is proactively reaching out to patients to ask them to consider becoming plasma donors.
According to the Food and Drug Administration, the liquid portion of blood from recovered COVID-19 patients, called convalescent plasma, may contain antibodies. These antibodies may help others as they're fighting the virus.
Using the MyMercy app and online patient portal, Mercy is sending a message to patients, asking those who tested positive if they're willing to learn more about giving plasma. Donors need to be fully recovered for 28 days before donating plasma.
"We're still learning about COVID antibodies," said JoAnne Levy, vice president of Mercy Research. "Our goal is to contact potential donors and receive convalescent plasma when antibody levels may possibly be at their highest. That way, the donated plasma may be the most effective in helping others. And, as we learn more, we'll adapt our approaches."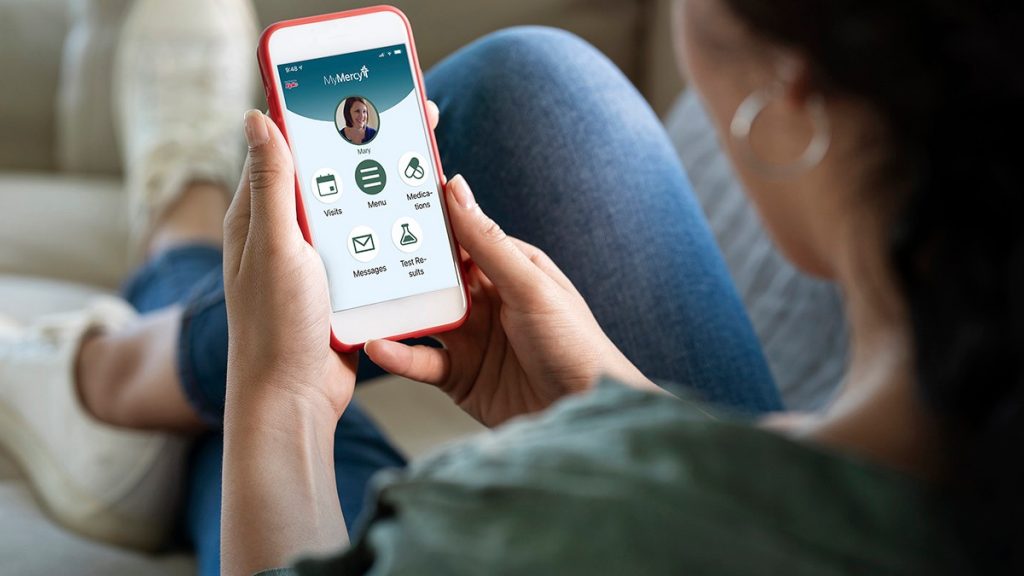 MyMercy can be accessed via a smart phone app or online at www.mymercy.net. The site and app are free for Mercy patients and can be used to schedule appointments, renew medications, check immunizations and more.
Until now, the Mercy Research team has been calling recovered patients to see if they're willing to donate. The MyMercy message will streamline the process for everyone. "Patients will be able to hit a button that indicates they're interested," said Laura Canter, manager of non-oncology research for Mercy. "Then we can reach out to them accordingly."
Mercy patients who do not have a MyMercy account can contact [email protected] for more information. Local patients whose positive COVID-19 test came from a health care provider other than Mercy can reach out directly to the Community Blood Center of the Ozarks at 417-227-5000 to determine their eligibility to donate.
"Since the beginning of August, the need for convalescent plasma in our service area has quadrupled," said Anthony Roberts, executive director for the blood center. "We were averaging a need for five to six units per day. Now the need is closer to 30. We are asking those who've recovered to become a convalescent plasma donor with CBCO to pay it forward to hospital patients still fighting this virus."
The blood center is the exclusive provider of blood, plasma and platelet products to all hospitals in a 40-county area of Southwest Missouri, Northwest Arkansas and Southeast Kansas. Donations given with Community Blood Center of the Ozarks stay here to help patients immediately.