Mercy Sleep Center – 10012 Kennerly has earned its re-accreditation from the American Academy of Sleep Medicine. The accreditation covers all types of sleep testing, including in-center polysomnography, multiple sleep latency testing, maintenance of wakefulness testing and home sleep apnea testing.
An estimated 40 million American suffer from some kind of sleep disorder but have not been diagnosed. Those patients can suffer from fatigue, cognitive impairment and a reduced quality of life. They're also at increased risk for problems like heart attack, stroke, obesity and depression.
Sleep labs like Mercy Sleep Center can provide the diagnosis needed to appropriately treat a sleep disorder. The Mercy team of specially trained physicians, technologists and other experts diagnose and treat a variety of sleep disorders, including sleep apnea and insomnia.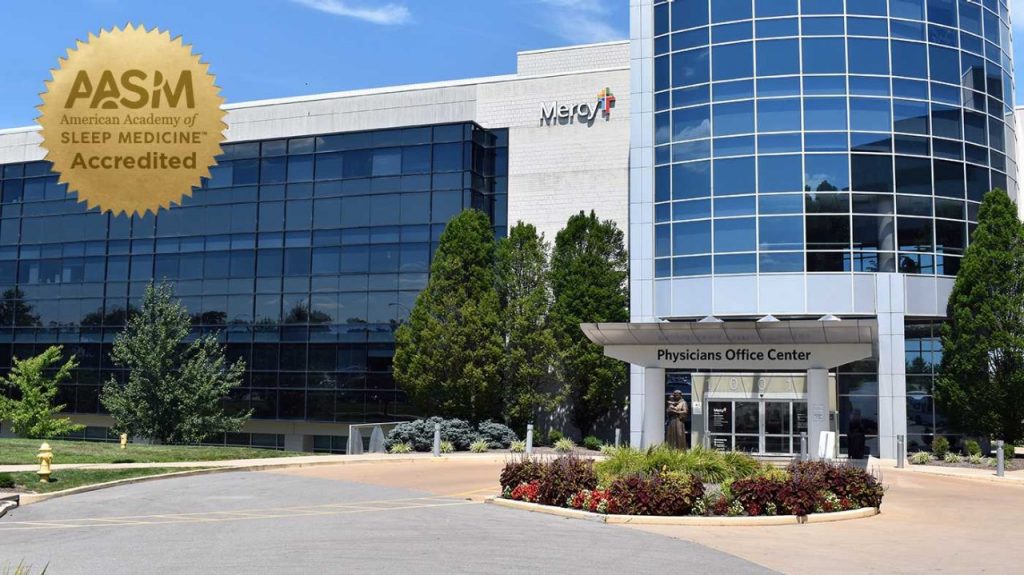 "This accreditation reflects the dedication of our entire team," said Dr. Alvan Omeni, medical director of the sleep center. "In line with Mercy's mission, every member of our team is focused on providing the compassionate care needed to improve our patients' health and overall wellbeing through better sleep."
Mercy Sleep Center treats patients in private rooms for monitored sleep studies. Based on the results of a study, treatment for a specific disorder may be prescribed.