Mercy broke ground today on a new $3.2 million, 5,100 square foot family medicine clinic in west Springfield.
Located at 1718 W. Woodland St., the new clinic will replace the existing Mercy Clinic Family Medicine – South Creek. It will add nearly 1,500 square feet of space and include a blood draw area, two procedure rooms and five additional exam rooms for a total of 11. A few of the exam spaces will have exterior entrances and their own restroom so patients who may have a contagious condition can enter for care without exposing others in the waiting room.
Exam rooms are also designed with virtual care capabilities in case a patient needs a specialist to quickly give input on their care.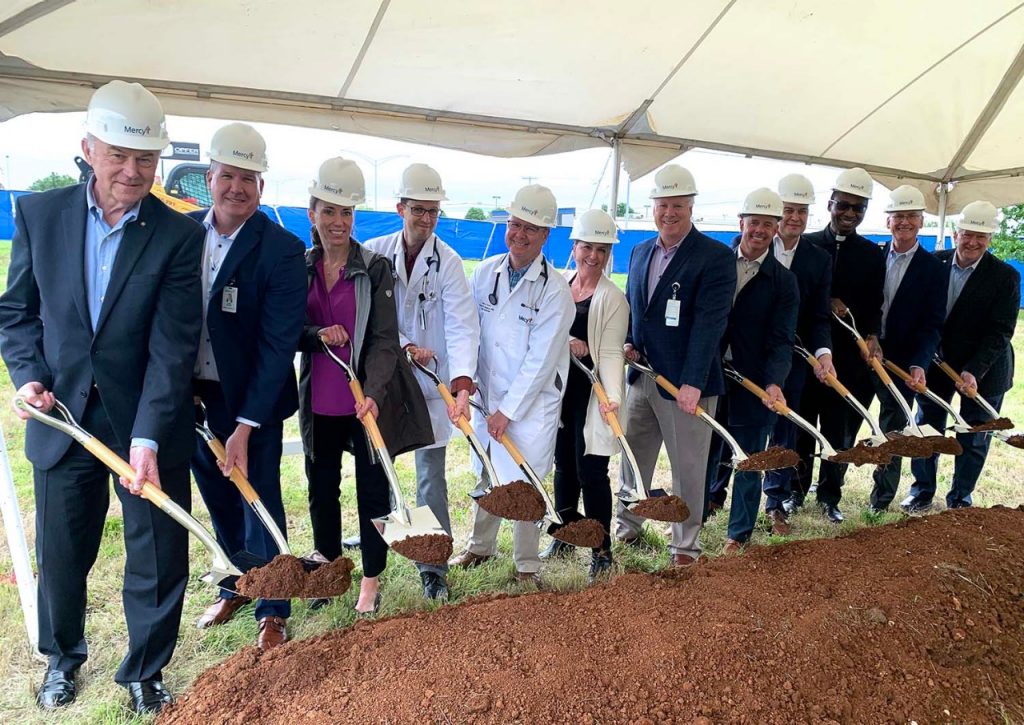 A rendering of the new Mercy Clinic Family Medicine - South Creek
"This is just the beginning of additional spaces and enhancements to existing facilities across our area," said Craig McCoy, president of Mercy Springfield Communities. "We're looking forward so we can continue to make access easy for our community with buildings that support the highest-quality, safest care."
The new building will also feature centralized workstations, so providers can easily collaborate on care. Construction is expected to be complete by spring 2023.