Mercy Cancer Center – Ada recently met and exceeded their 50th year of continuous accreditation from the Commission on Cancer, a program of the American College of Surgeons. The cancer center in Ada is one of only ten programs in the state of Oklahoma to receive this distinction.
The Ada cancer center first earned accreditation in 1972 as Valley View Regional Hospital. When Valley View became Mercy Hospital Ada in 2013, Mercy continued the legacy of providing quality cancer services by investing in new technology, recruiting additional oncology specialists and increasing access to the latest cancer treatments and research.   
"Co-workers in our cancer center feel a great sense of pride that they can provide modern, safe, advanced and quality care to patients," said Terence Farrell, president of Mercy Hospital Ada. "The amazing part is that this advanced care is available right here in our local community."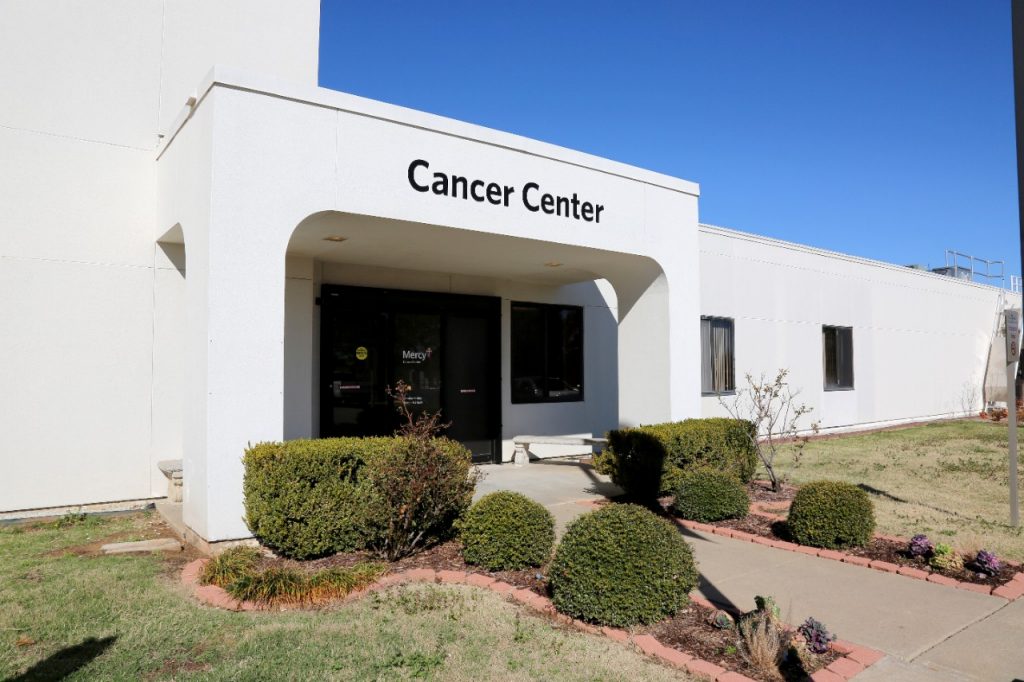 Mercy Cancer Center - Ada
To earn this accreditation, cancer programs must meet 37 voluntary Commission on Cancer quality care standards, be evaluated every three years and maintain levels of excellence in the delivery of comprehensive patient-centered care. After a 2020 revision, the standards became more rigorous, and cancer center and oncology data services co-workers rose to the challenge and successfully met the new requirements. 
According to the commission, the program also seeks to improve survival and quality of life for cancer patients through standard-setting, prevention, research, education and the monitoring of comprehensive quality care.  
Patients like Ada resident Chris Feiler benefit from the treatment offered by local cancer care. Diagnosed with lymphoma over a year ago, Feiler first had to go out of town for his chemotherapy.  
"I wanted to get my treatment close to my home," said Feiler. "The Mercy Ada cancer center was two miles away instead of 200."  
 He continued, "I can't tell you enough good things about the care I've received. The team goes above and beyond to help their patients. They're not just nurses and staff, they're family. People don't realize the great health care that Mercy provides locally in our community. They know your name, and that makes a difference in your recovery." 
The care team at Mercy Cancer Center – Ada regularly meets to evaluate new Commission on Cancer accreditation requirements. Staff gather quarterly to ensure each standard is reviewed and discussed and continuous monitoring for standard compliance is in place.  Additionally, staff actively go out into the community to do free cancer prevention, screening and education as guided by the commission.
Programs accredited through the Commission on Cancer include 1,500 cancer centers across the United States and Puerto Rico.