100th TAVR Procedure at Mercy Heart Hospital in Springfield
What was once a cutting-edge procedure to save patients who couldn't survive open heart surgery has now become commonplace at Mercy Heart Hospital Springfield, offering the most experienced care for local patients.
Mercy cardiologists just marked their 1,000th transcatheter aortic valve replacement, or TAVR procedure, for patients whose heart valves have narrowed due to excessive calcium buildup. Doctors use a tube (catheter) roughly the circumference of an ink pen to access the heart through an artery in the thigh. An artificial valve travels along a wire inside the tube. Once the new valve reaches the diseased valve, doctors deploy it in the right spot. The poorly functioning valve is pushed aside, and the new valve starts working immediately. It's all done under minor sedation while the heart continues functioning. Patients don't need a single stitch.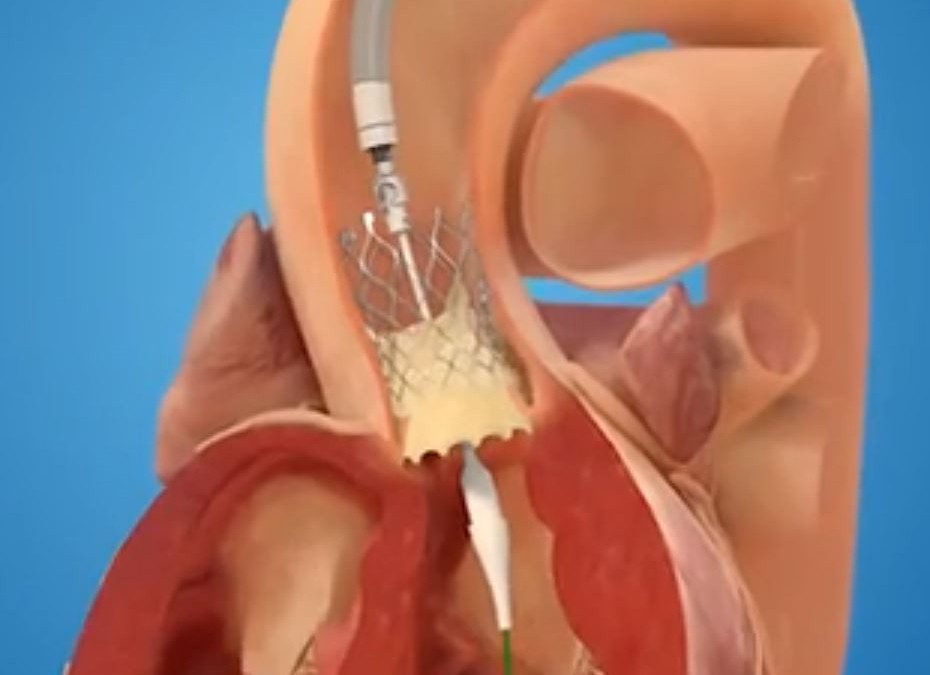 How doctors deploy an artificial heart valve to replace a failing one. Courtesy: Medtronic
Local Mercy doctors were the first to bring the procedure to the Ozarks in the spring of 2012 when it was approved only for those who couldn't survive open heart surgery. Later, in 2016, the FDA approved it for those with moderate risk for major surgery. When it came time to conduct clinical trials in low-risk patients, Mercy Springfield doctors stepped in to run the only test site in Missouri and will follow those patients for ten years to monitor their success.
"This is our first choice now for aortic valve replacement," said Dr. David Cochran, a cardiologist at Mercy Clinic Cardiology in Springfield. "We've seen through our own experience and the overall data that it is safe and at least equal or superior to open-heart surgical valve replacement in appropriate patients."
It sounded like the way to go for Don Johnson, who was Mercy's 1,000th TAVR patient. "Dr. Cochran saw I had buildup around my valves and suggested it," he said. "It sounded a lot better than open heart surgery. I'm glad I did it. The day after the procedure, I was ready to get home and live my life. I felt so much better."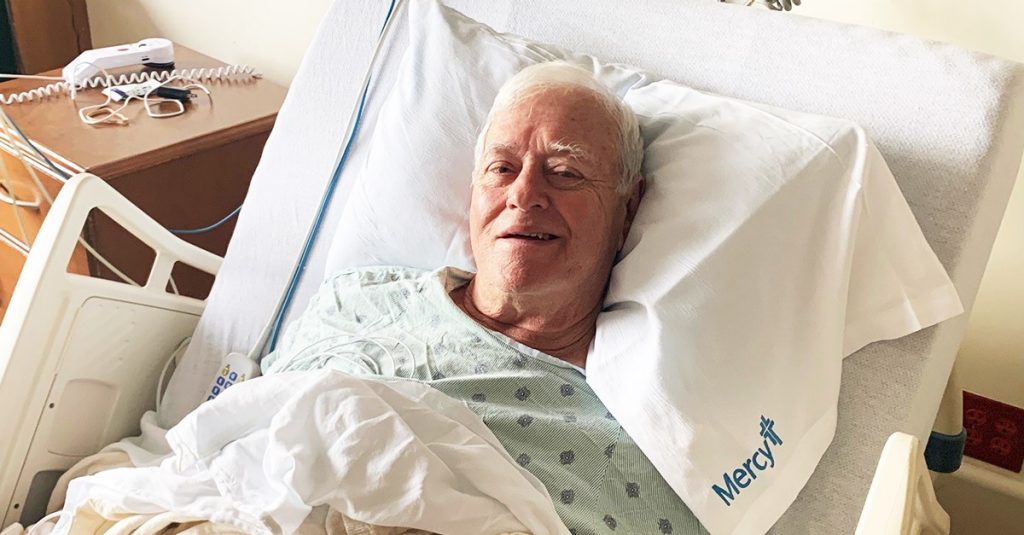 Don Johnson was the 1,000th patient to undergo transcatheter aortic valve replacement at Mercy Heart Hospital Springfield.
A care team evaluates each patient before recommending the most appropriate procedure. "Each patient gets a thorough assessment, and we go through a decision-making process before we make a final recommendation," Dr. Cochran said.
TAVR is just one of the procedures that makes Mercy Heart Hospital Springfield the most advanced in the region. "We will always seek out new technology that can improve the lives of our patients," Dr. Cochran said. "When we find it, we'll be at the front of the line to learn more and bring it home to the Ozarks.".