ST. LOUIS - Data and analytics are buzzwords in many industries, though in health care they can be lifesaving. Mercy is using technology and data to improve patient care and as a result, for the 19th time, has earned the College of Healthcare Information Management Executives (CHIME) Most Wired recognition.
"Technology is part of everyday life, making routine tasks easier than ever before. Health care is no different," said Scott Richert, chief information officer of Mercy Technology Services (MTS). "We know our patients and caregivers expect digital solutions, so Mercy is focused on providing easy-to-use technologies in our communities and at the bedside. Not only does technology make it simpler for our patients to access care, it optimizes the way we provide care."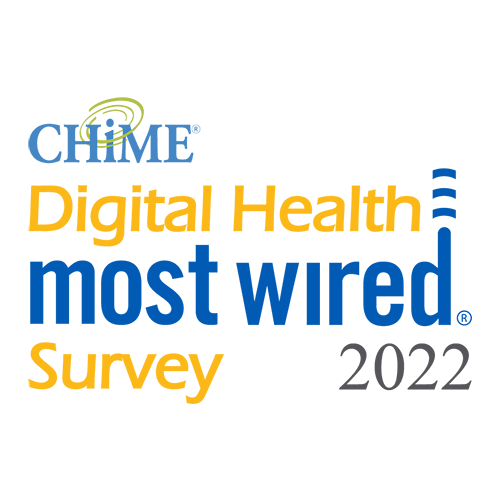 Among the more than 38,000 organizations surveyed by CHIME, Mercy ranked above peers in categories like analytics and data management, population health, infrastructure and patient engagement. The survey assessed the adoption, integration and impact of technologies in health care organizations at all stages of development, from early development to industry leading.
Mercy was one of the first to adopt an integrated electronic health record more than a decade ago and through those learnings, it now has the ability to create and deliver analytical insights to its caregivers that are based on years of carefully maintained clinical data. Earlier in the year, Mercy announced a 10-year collaboration with Mayo Clinic to use deidentified patient outcomes from both organizations to find diseases earlier and start patients on paths to better health more quickly.  
"Our teams are setting Mercy apart by using data and technology to proactively reach patients and help them manage chronic conditions such as diabetes and blood pressure," Richert said. "Often we're able to predict who needs to be contacted and, through the use of our customized mobile and web-based patient platform MyMercy, we make it easy for them to respond and take action to improve their health."
The Digital Health Most Wired survey and recognition program serves as a comprehensive "digital health check-up" for health care organizations across the world. As the use of technology in health care increasingly determines the quality of patient care, the scope of the CHIME Digital Health Most Wired survey reflects the progress of leading health care providers as they reinvent care for a new century.
"We are proud to honor the Mercy team's exceptional dedication to excellence in digital health," said CHIME President and CEO Russell P. Branzell. "Its pioneering performance in the industry inspires other organizations by example. Patients in communities around the world receive better care when you drive change through digital transformation, as Mercy has proven through its success in this rigorous program."
For more information about the CHIME Digital Health Most Wired program, please click here.     
Mercy
, one of the 20 largest U.S. health systems and named the top large system in the U.S. for excellent patient experience by NRC Health, serves millions annually with nationally recognized quality care and one of the nation's largest Accountable Care Organizations. Mercy 
is a highly integrated, multi-state health care system including
 more than 40 acute care, managed and specialty (heart, children's, orthopedic and rehab) hospitals, 
convenient and urgent care locations, imaging centers and pharmacies. Mercy has 
900 physician practices and outpatient facilities, more than
4,000
physicians and advanced practitioners and more than 40,000 
co-workers serving patients and families across 
Arkansas, Kansas, Missouri and Oklahoma. Mercy also has clinics, outpatient services and outreach ministries in Arkansas, Louisiana, Mississippi and Texas.