Amanda Rushing is a local native with a devotion for rural health care. She spent most of her bedside nursing career in the Pauls Valley area and is now helping patients with her advanced practice registered nurse (APRN) degree at Mercy Clinic Primary Care – W. Guy Avenue.
"I was called to be a nurse," said Rushing. "When I was in high school, I set a goal to obtain a master's after my nursing degree. I wanted to expand my ability to care for patients, but I also wanted to keep 'nurse' in my title. Being an APRN allows me to do both."
Rushing was born in Pauls Valley and graduated high school in nearby Davis, Oklahoma. She earned her nursing degree at East Central University in Ada, Oklahoma, and a master's in nursing with a focus in adult geriatric primary care from Maryville University in St. Louis, Missouri.
"I love rural health care, and I want people to be able to stay close to home for their care," said Rushing. "I've especially developed a passion for the aging population. There's a great need for providers in the aging demographic, especially with Baby Boomers' life expectancy being longer. I want to help them preserve their quality of life so they can enjoy their golden years rather than spending time in a hospital or care facility."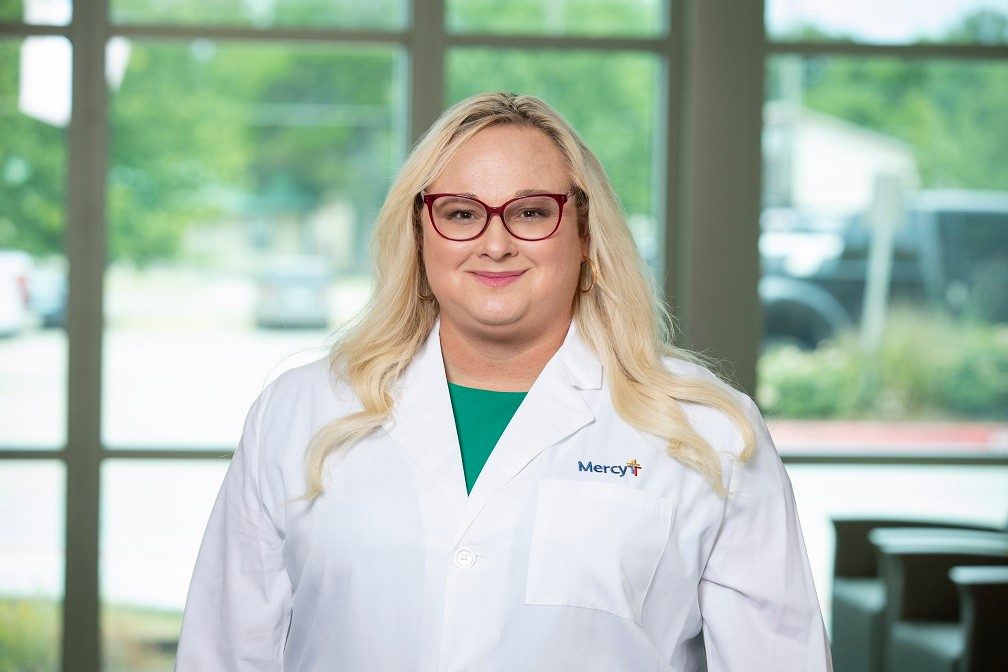 Amanda Rushing, APRN-CNP
Rushing has more than 20 years of experience working in nursing and patient care. She is also a member of the Hospice and Palliative Care Nurses Association and has spent more than 10 years in various teaching capacities educating nursing students.
Disease and medication education is an important part of Rushing's care process. "I like patients to be empowered by knowledge. I also want them to be comfortable talking with me so we can function as a team to accommodate their needs," she said.
In her spare time, Rushing also enjoys hiking, travel and watching softball and football. Her nest is half empty, with one child still at home in high school.  
Rushing treats general adult conditions at the clinic, with a special focus on aging and elderly patients.
Schedule online or call (405) 238-1170.