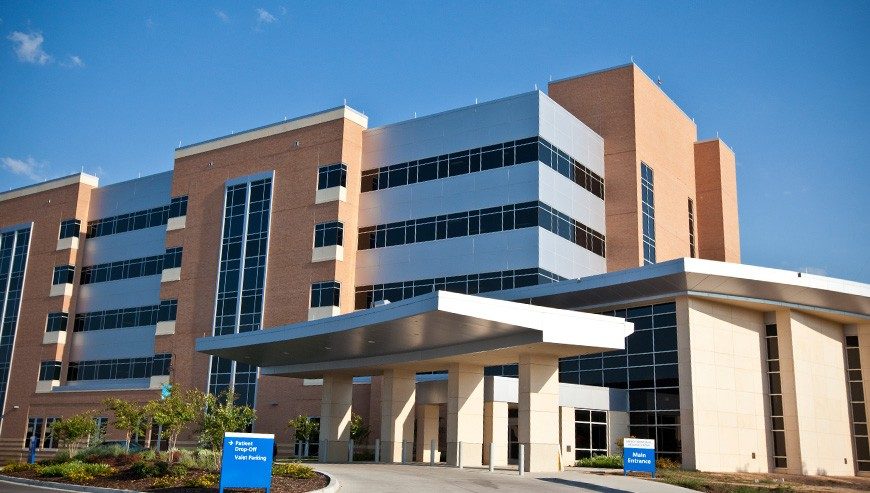 Mercy Hospital Ardmore has been a healing presence in the Ardmore region for more than 100 years.
Cardiovascular Services
Comprehensive Laboratory
Home Health
Hyperbarics and Wound Care

Imaging Services

ICU
Occupational Therapy
Physical Therapy

Primary Care
Specialty Care
Speech Therapy

Sleep Center
Certified Healthy Business
Modern Healthcare magazine ranked Mercy No. 6 on its list of top integrated delivery networks
The American Hospital Association named Mercy one of the nation's Most Wired health care organizations
In 2022, Mercy Hospital Ardmore earned a four-star rating from the Centers for Medicare & Medicaid Services (CMS) for the fifth year in a row.   
1898: Five sisters journey to the rolling hills of Southern Oklahoma and establish St. Agnes Academy, a school for children
1955: Memorial Hospital of Southern Oklahoma opens
1996: Memorial Hospital of Southern Oklahoma becomes Mercy Memorial Health Center
2007: Mercy opens three-story Southern Oklahoma Medical Plaza
2010: Mercy Ardmore opens 180,000-square-foot, five-story patient tower
2011: Mercy Cancer Center opens
2012: Mercy Memorial becomes Mercy Hospital Ardmore
Telemedicine allows patients to have virtual visits with specialists from miles away through a secure video connection
Among the first health care organizations in the U.S. to have a comprehensive, integrated electronic health record that provides real-time, paperless access to patient information, paperless access to patient information
MyMercy, a free service, allows patients to connect online with their doctors, plus see medical information, view test results, renew prescriptions, schedule appointments and e-visits using a personal computer, tablet or smartphone
$4.3 million
---
Traditional Charity Care
$207,000
---
Other Community Benefit
$2.25 million
---
Unreimbursed Medicaid
5,010 Discharges
---
Acute Inpatient
931 Co-workers
---
Hospital Based
3,913 Surgeries
---
Inpatient and Outpatient
32,714 Visits
---
Emergency Room
745 Births
---
Maternity Services
Mercy, one of the 25 largest U.S. health systems and named the top large system in the U.S. for excellent patient experience by NRC Health, serves millions annually with nationally recognized quality care and one of the nation's largest Accountable Care Organizations. Mercy is a highly integrated, multi-state health care system including more than 40 acute care, managed and specialty (heart, children's, orthopedic and rehab) hospitals, convenient and urgent care locations, imaging centers and pharmacies. Mercy has 900 physician practices and outpatient facilities, 4,000 Mercy Clinic physicians and advanced practitioners, and more than 40,000 co-workers serving patients and families across Arkansas, Kansas, Missouri and Oklahoma. Mercy also has clinics, outpatient services and outreach ministries in Arkansas, Louisiana, Mississippi and Texas.