ST. LOUIS – Interventional cardiologists at Mercy Hospital St. Louis were among the first in the country to implant a Resilia tissue aortic valve for TAVR (transcatheter aortic valve replacement) patients and first in the metro area.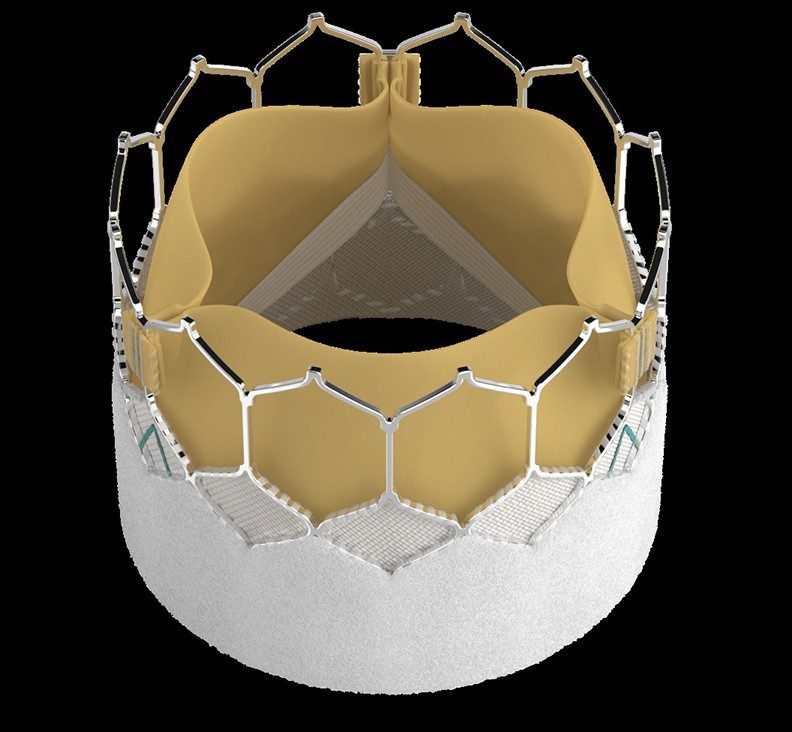 Sapien 3 Ultra Resilia TAVR valve
Resilia tissue is treated with a special integrity preservation technology that reduces tissue calcification, improving longevity and reducing the need for reintervention. The new Resilia aortic valve helps patients live a more active lifestyle.
"TAVR is a great option for patients with aortic stenosis to avoid open heart surgery," said Dr. Anthony Sonn, Mercy Clinic interventional cardiologist and Mercy Hospital St. Louis TAVR program director. "This new Resilia valve by Edwards is an exciting breakthrough as it is more durable and provides patients an improved quality of life."
A large percentage of TAVR patients also have coronary artery disease, the most common type of heart disease in the United States. With the Resilia TAVR valve, it allows for better access to coronaries in the future, if a procedure is needed as the patient ages.
"Patients having valve replacements are living longer and remaining active in later years," Dr. Sonn said. "Research has shown zero structural valve deterioration in these patients, which is truly exciting."