Mercy has hired 32 new physicians and advanced practice providers as part of a $500 million investment in the next phase of its expansion in Northwest Arkansas. The second phase was announced in July 2022 with a number of ambitious goals: doubling the current number of primary care physicians and specialists for the region, building out the top floors of the hospital, adding new clinic locations and more.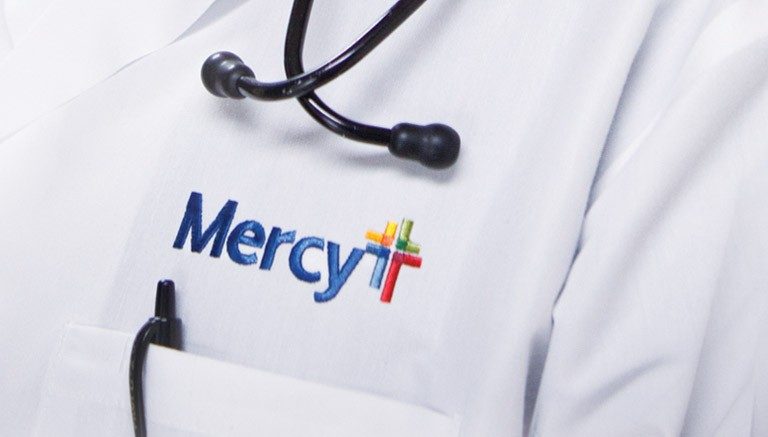 "Phase two of Mercy's expansion in the Northwest Arkansas community starts with the addition of one of the most important elements in patient care – more physicians and advanced practice providers," said Ryan Gehrig, president of Mercy Hospitals Arkansas. "By ultimately adding 100 new primary care and specialty health care providers, we will effectively double the number we had at the time we announced this new phase of expansion. The speed with which we have already hired a third of that goal in just six months demonstrates our dedication to meeting the health care needs of our community."
The U.S. Census Bureau ranks Northwest Arkansas as the sixth-fastest-growing midsize metro area in the country. Mercy's expansion is necessary to meet the ongoing population growth of the region and the resulting higher demand for high-quality, low-cost health care. According to key findings from the Northwest Arkansas Healthcare: Assessment, Economic Impact and Vision for the Future report, there is a need for the development of sub-specialty areas that include cardiology and oncology. Shortages in these critical areas have forced some patients to seek treatment outside the region.
"We have identified where we intend to fill the gaps in specialty care for the region, and we have made significant strides in hiring top-tier talent within the first six months of our multi-year expansion plan. Much more is on the way," said Dr. Scotty Cooper, president of Mercy Clinic Northwest Arkansas. "The simple fact remains that heart disease and cancer remain the top two leading causes of death in Arkansas, and we must address those core needs in addition to primary care. We all know someone who has been impacted by these diseases, and our community deserves the necessary resources to be treated with compassionate care close to home with the support of their family and friends nearby."
Mercy's $500 million investment brings its total commitment to Northwest Arkansas to almost $1 billion in less than a decade, which includes the phase one completion of the 275,000-square-foot patient tower in 2019. Mercy's continued expansion answers the call put forth by the Northwest Arkansas Council's 2019 health care assessment report, which asserts that failing to meet the current and future needs of the region's increasing population would adversely impact the Northwest Arkansas economy.
"While Northwest Arkansas residents have incredible access to high-quality and low-cost primary care, deficits in specialty care causes a loss of nearly $1 billion each year to the region's health care economy due to outmigration," said Ryan Cork, executive director of the Northwest Arkansas Council's health care transformation division. "Mercy's commitment to provide more specialty care services and physicians will not only make it easier for residents to receive appropriate medical care and treatment locally but also bring those dollars back into the region's economy."
Mercy's phase two delivers resources needed to keep pace with the significant growth of the region.
"The physicians and advanced practice providers we have already hired address current needs for primary care and multiple specialties, including neurosurgery, rheumatology, urology, psychiatry, orthopedics, gastroenterology and pulmonology, among others," said Eric Pianalto, chief strategic growth officer for Mercy Arkansas. "We have also made a few hires in cardiovascular care. As Mercy moves closer to creating the infrastructure needed to expand cardiac and oncological care, our recruitment team will bring in the talent to address our greatest areas of need in the region."
Mercy Northwest Arkansas has received a host of awards recognizing its service and commitment to patient care, quality and safety, including seven straight As from The Leapfrog Group, an independent watchdog organization, and three consecutive five-star ratings from the Centers for Medicare & Medicaid Services. Mercy NWA is the only hospital in Arkansas to hold the highest rankings from both organizations.