John Hayes is an active 76-year-old who started to experience chest pain one Sunday morning. After a 911 call and Mercy's EMS services arrived, John went into cardiac arrest. Thanks to the skill and dedication of these EMTs, they saved John's life.
In John's words, "People always see the ambulances driving by with sirens and don't even stop to get out of the way or realize what a resource it is to have these types of emergency services.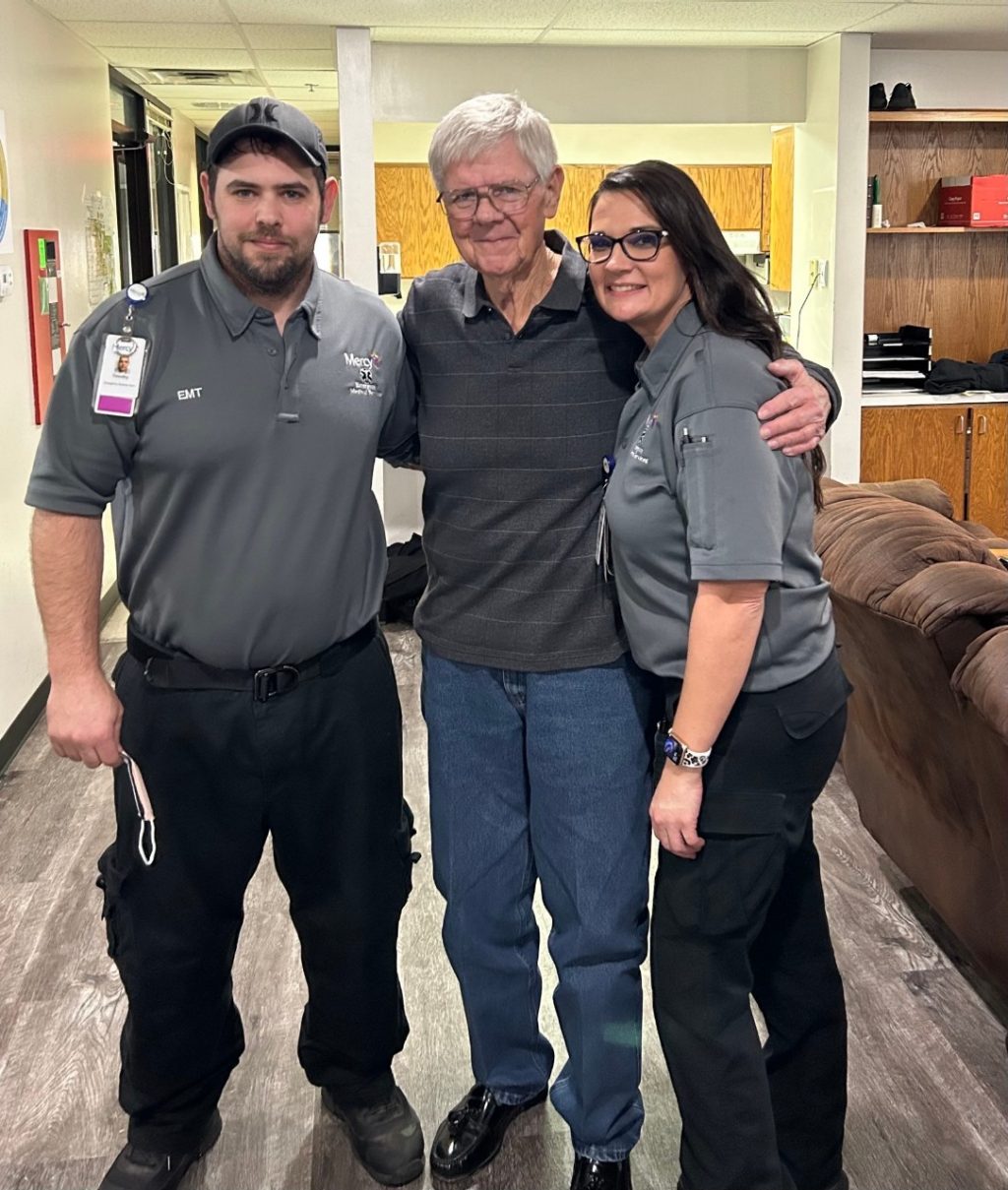 John Hayes reunites with the Mercy EMS team that saved his life, Tim Hugueley, advanced EMT, and Amanda Burris, paramedic.
I decided the least I could do is figure out who saved my life. So, I went out to the Mercy EMS building to say, 'thank you.' I was expecting this big guy to be the one who saved my life, but it was Amanda. She calls me her 'miracle,' but really, it is she who is the miracle worker.
EMS workers and paramedics go to work every day knowing they are going to jump in and do whatever they need to do to save someone's life, even when they have to see difficult things. It's really amazing, and they need more appreciation for the job they do.
I just want to thank Amanda, Tim, Jessie and Kent, who saved my life and helped me quickly and safely get to the medical care I needed.
I have pictures of the team that helped save me. I go around showing them off to everyone like a new baby's photos. They brought me back to life; I can't sing their praises enough."