SoutheastHEALTH announced today that it has signed a letter of intent with St. Louis-based Mercy to join the health system as a full member. The letter of intent culminates a search process involving the SoutheastHEALTH selection committee, Southeast Hospital board of directors and SoutheastHEALTH System board of directors.
SoutheastHEALTH President and CEO Ken Bateman said, "We've achieved our goal, to focus on alignment with a health system that demonstrates a strong willingness to make SoutheastHEALTH a regional hub in southeast Missouri and the greater tri-state area it serves. Mercy is the best strategic fit for both entities and this vision. With a proven track record in community health, Mercy fully supports strengthening access to affordable primary and specialty health care for all residents in the communities we serve."
Bateman also said that while Mercy's scale is important, this alignment is also a great fit for SoutheastHEALTH's culture and is good for the community.
"We look forward to the opportunity to provide even more access to high-quality, lower-cost health care for the Cape Girardeau community," said Steve Mackin, Mercy president and CEO. "By joining together, we will utilize Mercy's extensive network of resources and services to further position SoutheastHEALTH as the regional hub for industry leading health care. We are very excited to have the potential to serve in this part of Missouri."
SoutheastHEALTH System Board Chairman, Dr. Jim Dufek, said "I'm pleased with the thoughtfulness of the process and the engagement of individuals represented across the health system and the community."
He added that the alignment of the two health systems has the full support of the board of directors and is being communicated to employees and physicians at a series of meetings starting today. Dufek estimates a definitive agreement will be completed this summer with integration taking place this fall.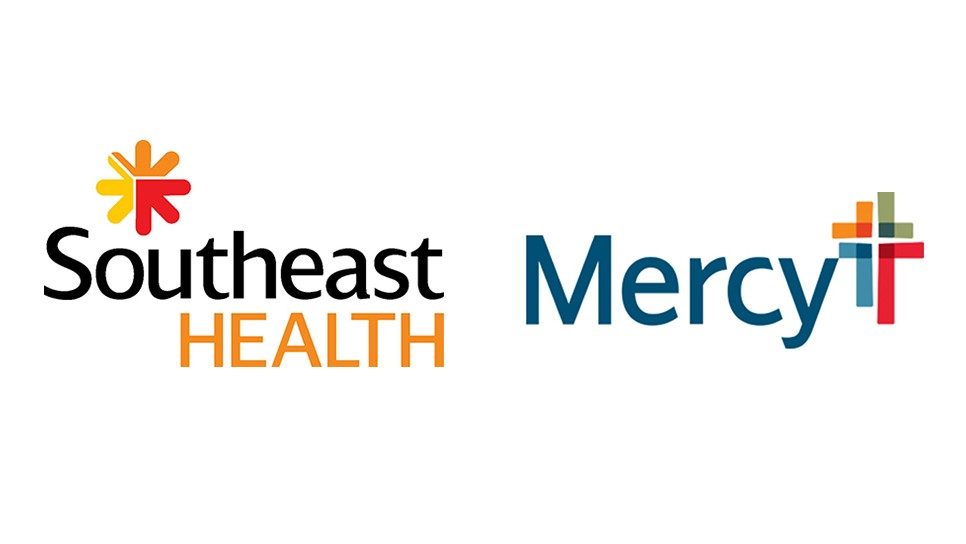 About SoutheastHEALTH
At SoutheastHEALTH, the premier health care system in southeast Missouri, our patients receive excellent care of the highest clinical quality, close to home. Within our network are more than 51 care locations in 11 communities, including hospitals, primary and specialty care clinics representing over 30 clinical specialties and extending care for patients in a four-state area. Learn more at SEhealth.org.
About Mercy
Mercy, one of the 25 largest U.S. health systems and named the top large system in the U.S. for excellent patient experience by NRC Health, serves millions annually with nationally recognized quality care and one of the nation's largest Accountable Care Organizations. Mercy is a highly integrated, multi-state health care system including more than 40 acute care, managed and specialty (heart, children's, orthopedic and rehab) hospitals, convenient and urgent care locations, imaging centers and pharmacies. Mercy has 900 physician practices and outpatient facilities, 4,000 Mercy Clinic physicians and advanced practitioners and more than 40,000 co-workers serving patients and families across Arkansas, Kansas, Missouri and Oklahoma. Mercy also has clinics, outpatient services and outreach ministries in Arkansas, Louisiana, Mississippi and Texas.