ST. LOUIS - For the fifth consecutive year, Newsweek magazine has listed Mercy Hospital St. Louis as one of the World's Best Hospitals and among the top 15% of hospitals ranked.
Newsweek and Statista Inc., the world-leading statistics portal and industry ranking provider, developed a complex methodology to ensure the quality and validity of the ranking. Four data sources were used for the evaluation:
Hospital recommendations from medical experts: An international online survey sent to more than 80,000 doctors, hospital managers and health care professionals.
Patient Experience: Publicly available data from existing patient surveys used to analyze patient experience.
Patient Reported Outcome Measures: Standardized, validated questionnaires completed by patients to measure their perception of their functional well-being and quality of life. Statista conducted the voluntary patient-reported outcome measures implementation survey.
Hospital Quality Metrics: patient safety, hygiene measures, wait times and quality of treatment.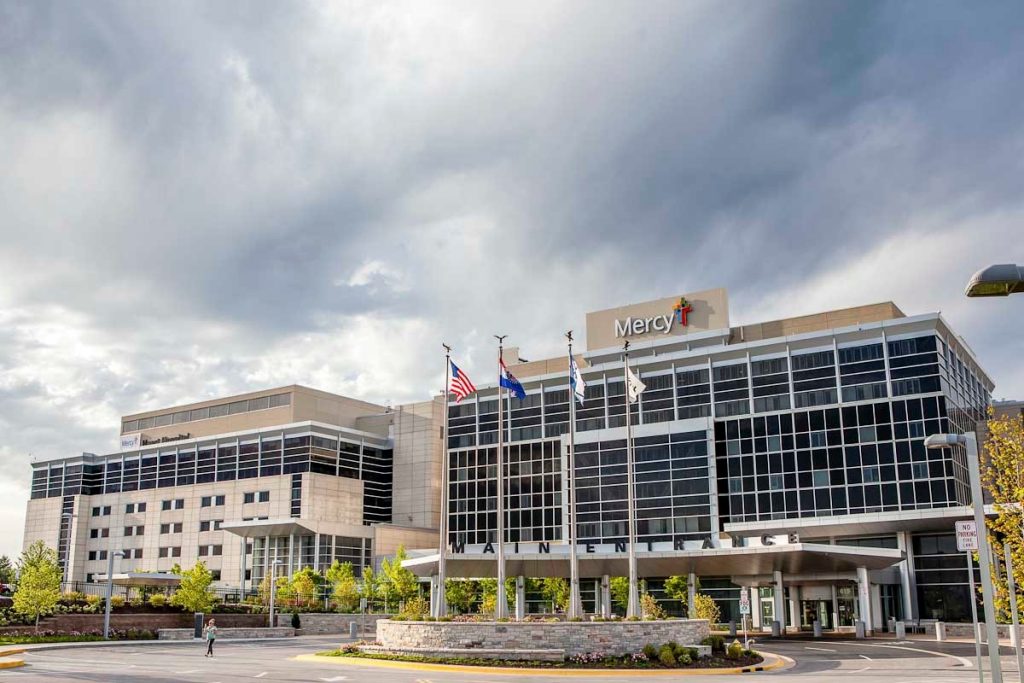 Mercy Hospital St. Louis ranked among World's Best Hospitals by Newsweek and Statista, Inc.
"As tumultuous as the last three years have been with the pandemic, our focus on quality patient care has never wavered," said Dr. David Meiners, Mercy Hospital St. Louis president. "Our amazing co-workers, physicians and care providers play a key role in our patients' experiences, and I am grateful to them each and every day."
The World's Best Hospitals 2023 recognizes the best medical institutions across 28 countries: United States, Germany, Japan, South Korea, France, Italy, United Kingdom, Spain, Brazil, Canada, India, Australia, Mexico, the Netherlands, Austria, Thailand, Switzerland, Sweden, Belgium, Finland, Norway, Denmark, Israel, Singapore, United Arab Emirates, Colombia, Saudi Arabia and Taiwan.