WRIGHT CITY, Missouri – Mercy and community leaders recently gathered for a ribbon cutting and blessing of Mercy Clinic Primary Care, at 10 Wildcat Drive in Wright City, which opened to patients in April. Dr. Charles Coyne, family medicine physician, and Jessica Goins, a family nurse practitioner, both see patients of all ages and have immediate openings.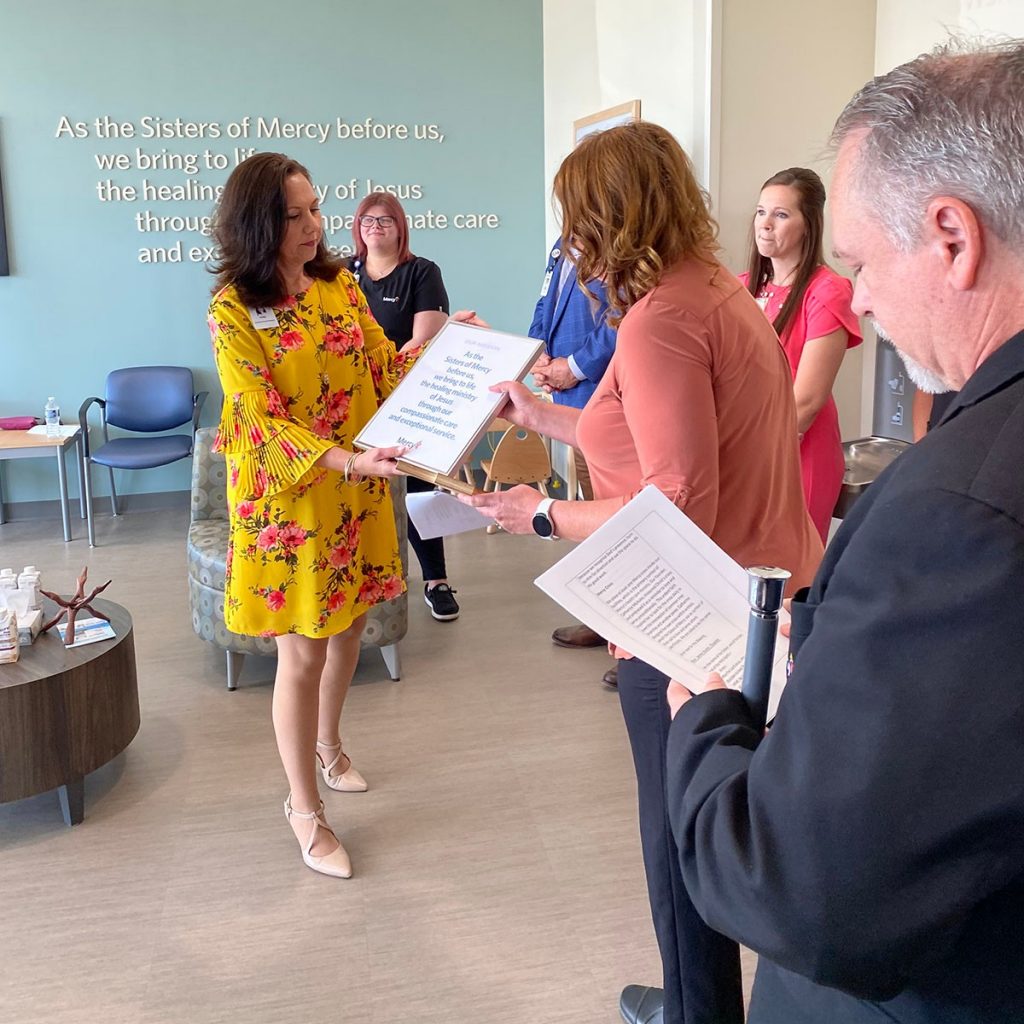 Kelly Schmidt, Mercy Mission leader, presents a framed mission statement at the blessing event.
Dr. Coyne has been with Mercy since 2019 and currently sees patients in Warrenton, Wentzville and Wright City. He began his career as an EMT while in college.
"After my EMT training, I realized I wanted to become a doctor. I liked the idea of applying knowledge of biology to help others," Dr. Coyne said. "While I liked every specialty going into medical school, I realized family medicine gave me the opportunity to apply and interact with many different aspects of medicine."
He joined Mercy because of its patient-centric philosophy but also has a personal connection.
Dr. Coyne said, "I was born at Mercy in St. Louis and thought it would be cool to work at the hospital where I was born."
Family Nurse Practitioner Jessica Goins has been with Mercy for four years, three of those in the hospital setting. She has a passion to decrease health disparities that started while in nursing school.
"From an early age, I was fascinated by the human body and knew I would find myself in health care," Goins said. "During nursing school, I completed a project on rural health disparities which really opened my eyes to the needs found in our rural communities and has driven me to work on ways to reduce barriers in these areas."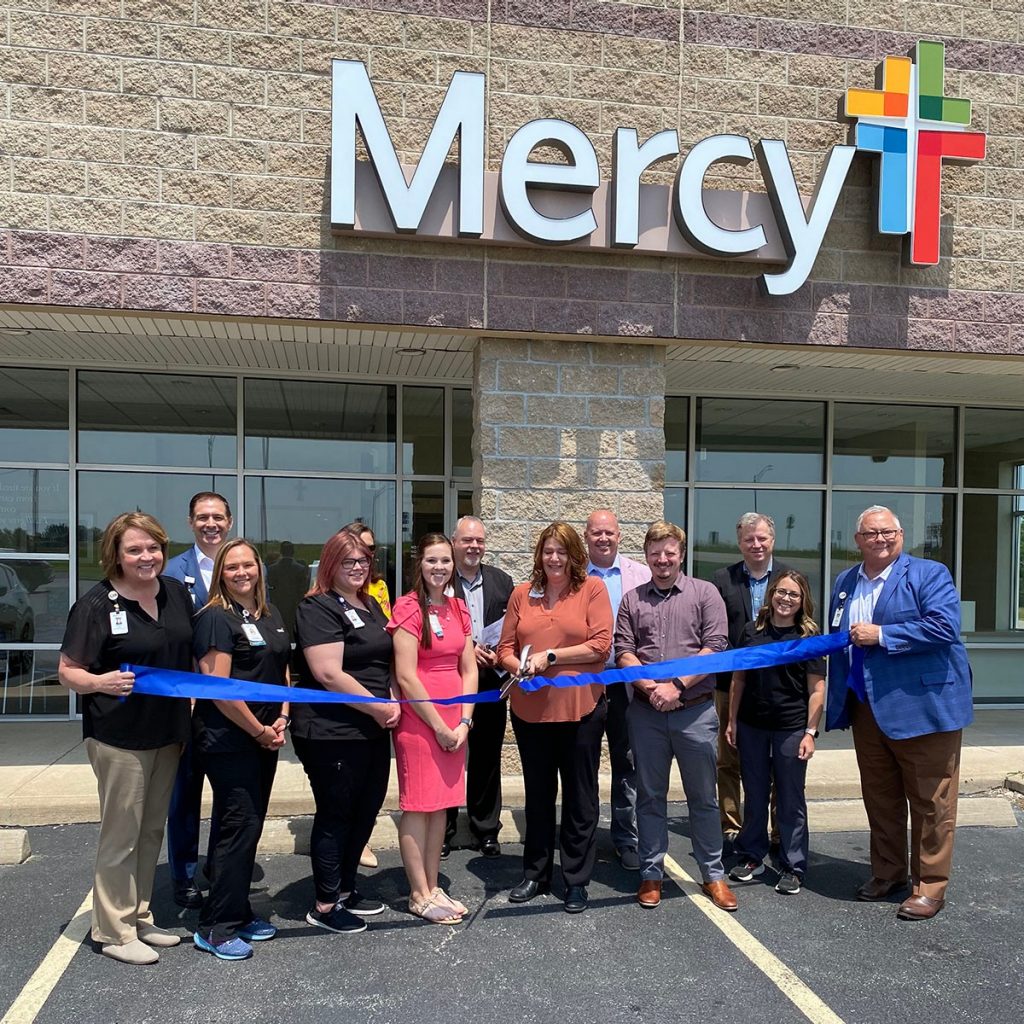 Mercy and community leaders gathered to cut the ribbon at Mercy Clinic Primary Care - Wildcat Drive in Wright City.
Goins said when a Mercy position in her hometown of Troy, Missouri became available, she knew it was the place for her.
She said, "Joining Mercy has been one of the best decisions I have made and I look forward to caring for patients in the Wright City area."
Mercy Clinic Primary Care – Wildcat Drive is open 7:30 a.m. to 4 p.m., Monday through Friday. To schedule an appointment, click here or call 636-791-9997.