A new facility to serve patients with gastroenterology (GI) conditions will soon be built on the campus of Mercy Hospital Oklahoma City. The project is made possible thanks to a generous $7.5 million gift from Oklahoma philanthropist, Herman Meinders, to kick off fundraising for the project. Meinders designated $2.5 million of the donation to honor Dr. Hani Baradi, a Mercy colorectal surgeon who recently died.
The Kathryn Ann Meinders Digestive Health Institute, named in memory of Herman's daughter, will be the first of its kind in Oklahoma. The closest comparable comprehensive GI center is more than 500 miles away in south Texas.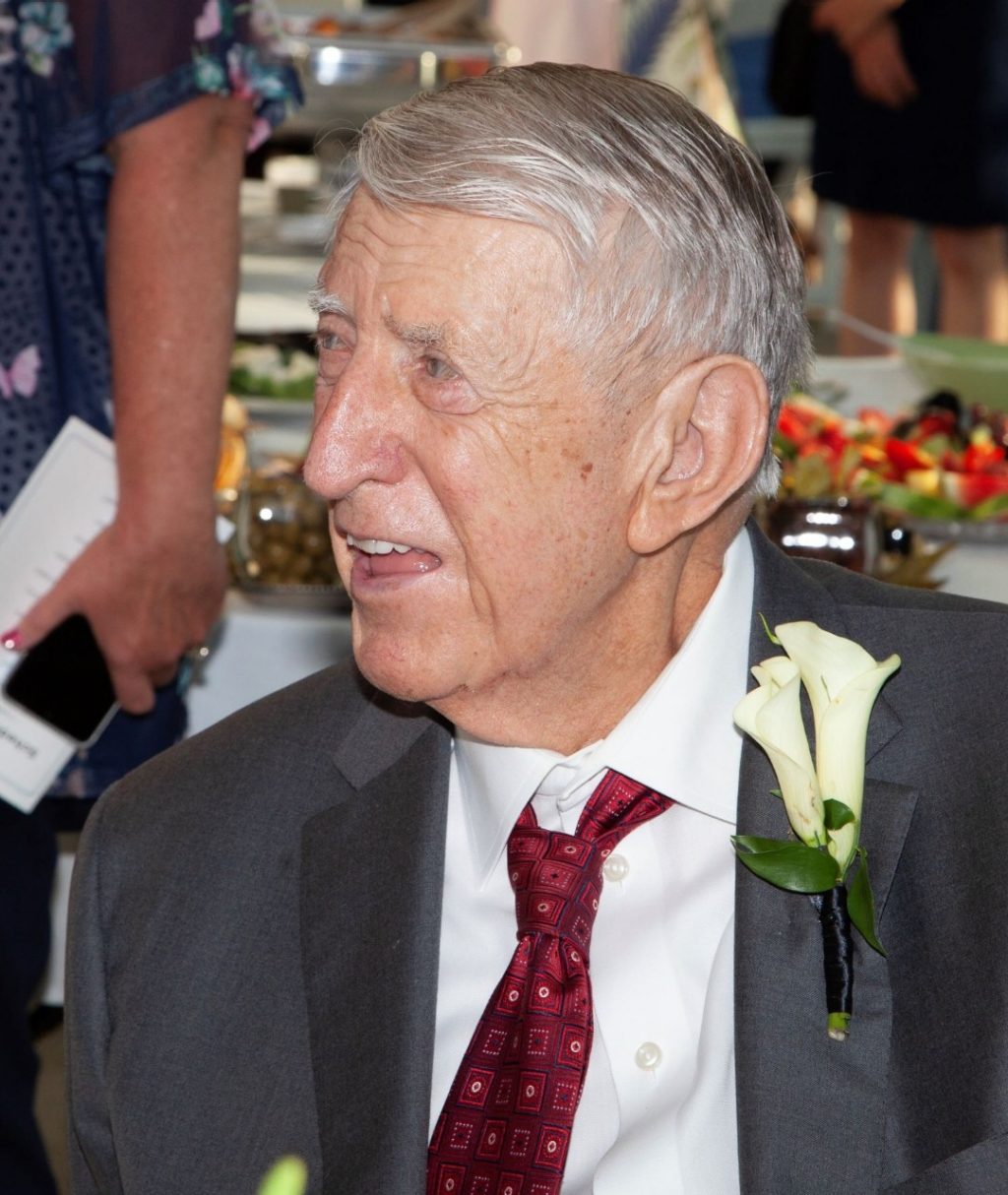 Herman Meinders
The center will house a comprehensive program for GI services under one roof featuring the following services:
40 outpatient exam rooms
Eight procedure rooms
Colorectal surgery
General GI care
Testing, evaluation and treatment for all GI disorders including liver disease and inflammatory bowel disease.
Oncology support in collaboration with Mercy Cancer Center - Coletta
Dedicated space for education, behavioral health and nutrition counseling
"Treatment for many digestive diseases requires comprehensive care including regular bloodwork, infusions, nutrition support, medication coordination and mental health counseling, organized with the help of a nurse navigator guiding patients through the many facets of care," said Dr. Jesse Campbell, regional physician executive for Mercy in Oklahoma. "The GI center will enable all of our patients to receive their care under one roof."
As the need for services has grown, Mercy has added more GI providers and physicians over the last few years. Gastroenterologists require extensive training, highly specialized skills and expertise in multiple systems of the body. Mercy currently has 21 GI providers in the Oklahoma City metro area including Dr. Hussein Bitar, a gastroenterologist who specializes in inflammatory bowel diseases.
"Digestive diseases can be debilitating for our patients, keeping them out of work, school, family activities and compromising their ability to live a normal life," said Dr. Bitar. "It has long been a dream to have a one-stop location to provide all the treatment, resources and support our patients need to get back on their feet. Thanks to Herman Meinders, this will soon be a reality."
Meinders heard about the need for the GI center and gave $7.5 million to kick off fundraising efforts. In total, Meinders has donated more than $16.2 million to Mercy since 2018. He previously funded the Herman Meinders Center for Movement Disorders and purchased the equipment to perform deep brain stimulation for patients with Parkinson's Disease and other neurological conditions, donated to the Love Family Women's Center currently under construction at Mercy, and funded the entire project to add a CT scanner in Mercy's ER. Meinders is now the largest individual donor to Mercy in the state of Oklahoma and second largest individual donor across the areas Mercy serves.
"Herman Meinders' incredible generosity is a gift to our community and the entire state of Oklahoma," said Jim Gebhart, community president of Mercy in Oklahoma. "Hundreds if not thousands of Mercy patients have been able to access health care that wasn't available without him. He has changed countless lives, no doubt leaving our state and our world a better place."
In 1970, Meinders founded American Floral Services Inc. (AFS), an international flowers-by-wire service based in Oklahoma City. AFS grew to one of the largest floral wire services in the world. Meinders sold AFS in 1994, and it merged with Teleflora in 2000.
Meinders chose to name Mercy's new GI Center of Excellence after his daughter, Kathryn Ann, known for her love of family, teaching and big adventures. She died unexpectedly in 2008 at the age of 42.
"It seems like every time you turn around in Oklahoma City, the Meinders name is on a building, funding a program or supporting the arts. It's all evidence of Herman's seemingly endless generosity," said Lori Cummins, vice president of Mercy Health Foundation. "Lives will be changed for the better because of this donation, and we're so honored to help carry the legacy of Kathryn Ann at Mercy."

"Kathy was fun, full of life and had a big heart to care for others," said Meinders. "The Kathryn Ann Meinders Digestive Health Institute will exist to serve others in their time of need, and I can't think of a better way to honor her legacy."
Herman and his daughter were very close. She grew up watching her dad build his business and attended floral conventions with him across the world, sparking her love of adventure and travel. She attended Baylor University for undergraduate studies and Oklahoma City University, where she earned her master's in business administration. She eventually discovered a love of teaching and taught at Community College of Denver.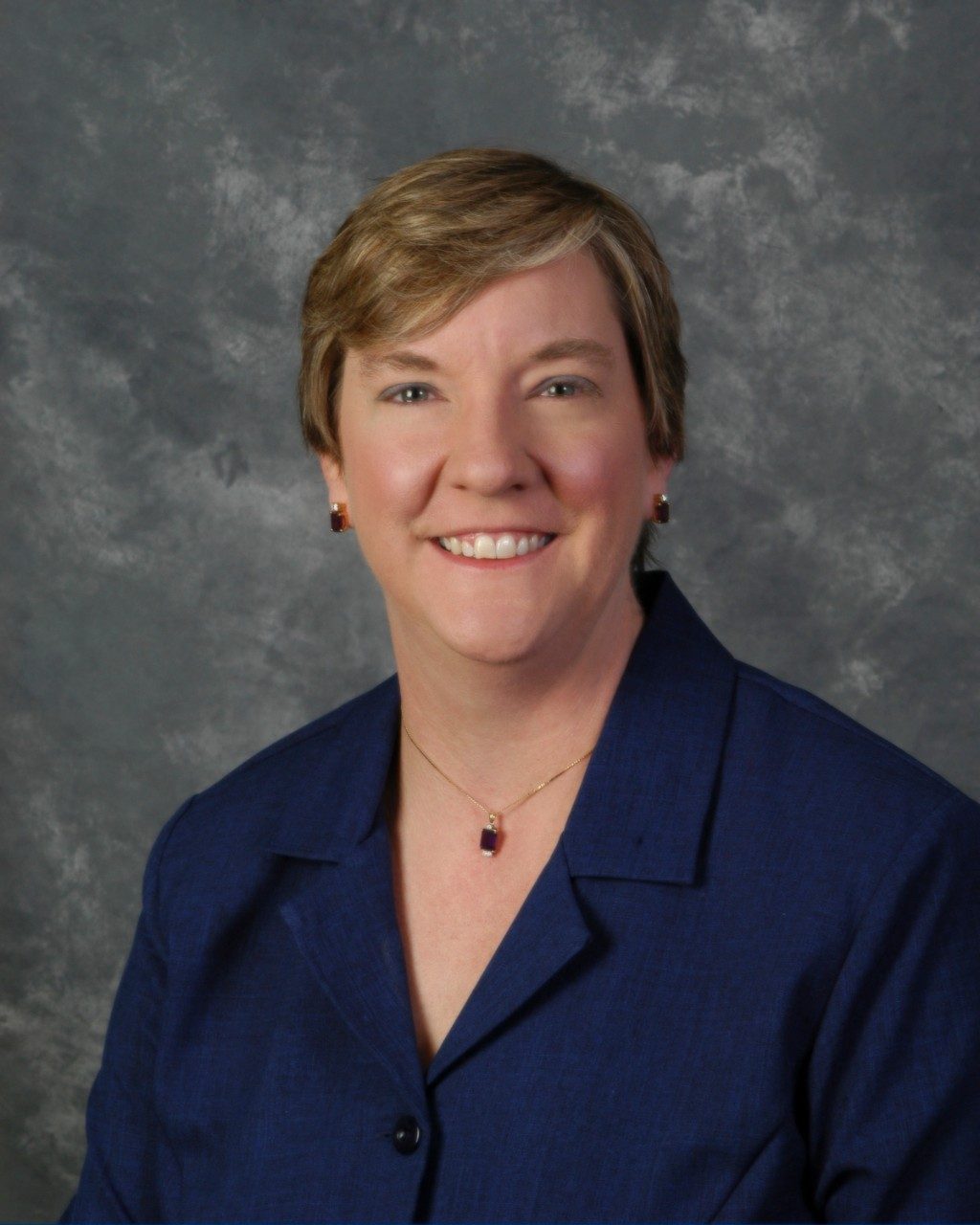 Kathryn Ann Meinders
"It seems like every time you turn around in Oklahoma City, the Meinders name is on a building, funding a program or supporting the arts. It's all evidence of Herman's seemingly endless generosity," said Lori Cummins, vice president of Mercy Health Foundation. "Lives will be changed for the better because of this donation, and we're so honored to help carry the legacy of Kathryn Ann at Mercy."