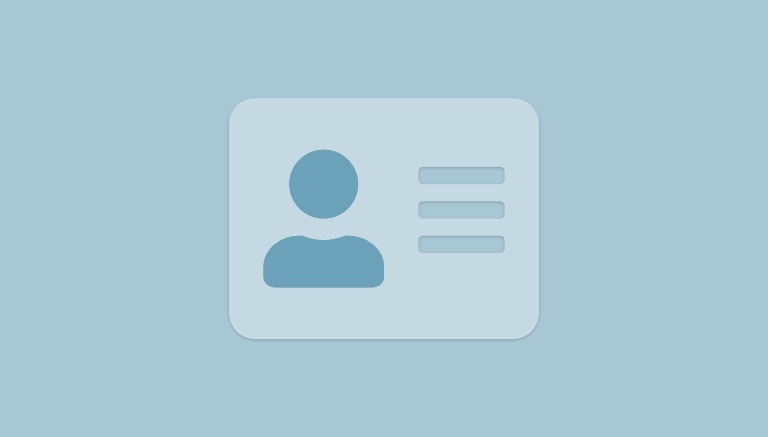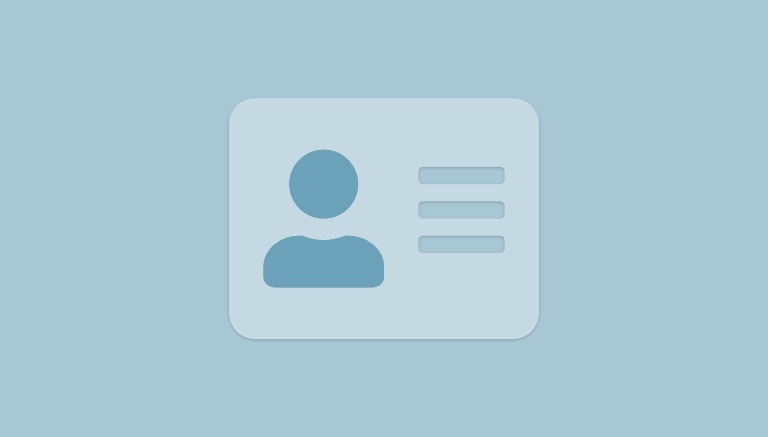 ST. LOUIS – Time in the hospital is something most people want to avoid, even when they need care. To meet patients where they are safely and effectively, Mercy, in collaboration with Maribel Health, launched its Mercy Hospital-at-Home program on Sept. 19. The program – the St. Louis region's first – provides hospital-level care in the comfort and convenience of a patient's home.
"Hospitals will always be needed, though we must think differently to meet our patients' changing needs," said Ursula Wright, a family nurse practitioner, Mercy chief clinical excellence officer and vice president of care transitions. "When someone is in the hospital, it can be difficult for them, and it often creates challenges for their loved ones in a variety of ways. For select patients who choose to be part of the program, Mercy Hospital at Home will reduce those burdens and provide the same high-quality care they expect from Mercy in their own environment where they feel most comfortable and can heal most easily."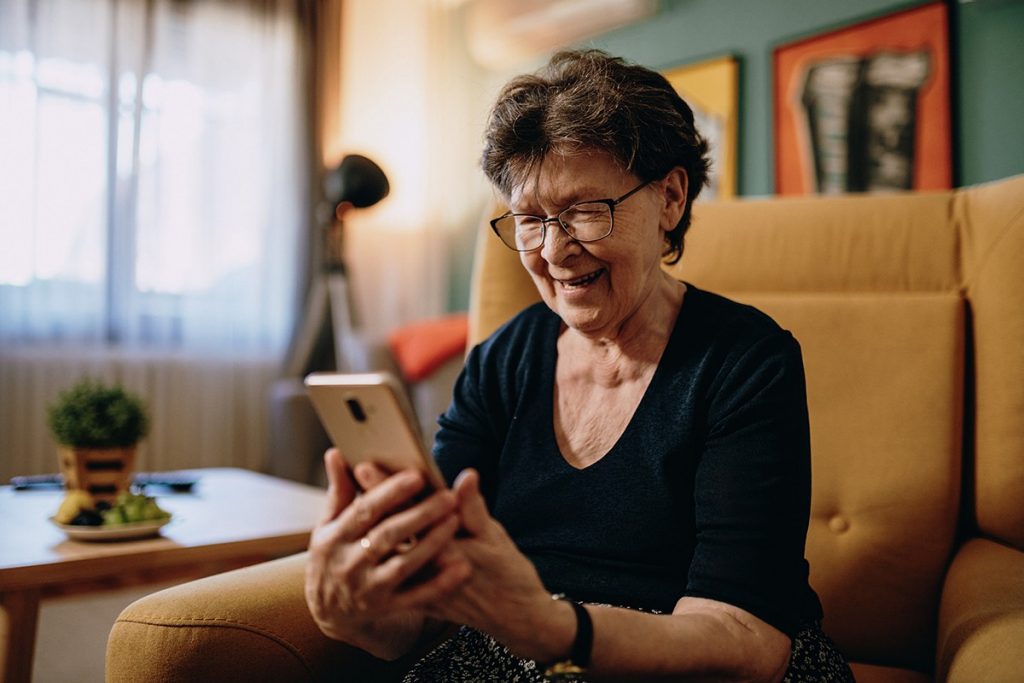 The program is designed to cover all aspects of clinically appropriate care, mirroring what is provided in the hospital, though instead providing it at home where patients can recover in a more familiar environment. A dedicated, interdisciplinary team of acute care-level doctors, nurses, pharmacists and others will oversee patients through a combination of in-person and virtual visits. Patients will receive monitoring equipment, medication, therapy and other services in their home, as needed.
"We know from Mercy's virtual care experience over the past decade that providing care at home gives us insight to better understand and advise patients in their own environment," Wright said. 
Mercy plans to initiate the program in the St. Louis region this fall and eventually expand across all the communities Mercy serves. Patients who meet certain criteria will have the opportunity to opt in to receive their care at home rather than being admitted to a hospital, or, in some cases, transition home after a brief hospital stay.
Care coordinators will work with patients and their families to ensure all necessary support is available around the clock, matched to each patient's individual needs.
"We know, when it's managed properly, the home supports the lowest cost, highest quality and safest care for our patients," said Dr. Ann Elizabeth Mohart, Mercy vice president and medical director of care transitions. "We also know capacity constraints and staffing challenges across the U.S. encourage a new way of thinking about providing care. This innovative option for care at home will open new capacity and provide the care that many people in our communities want."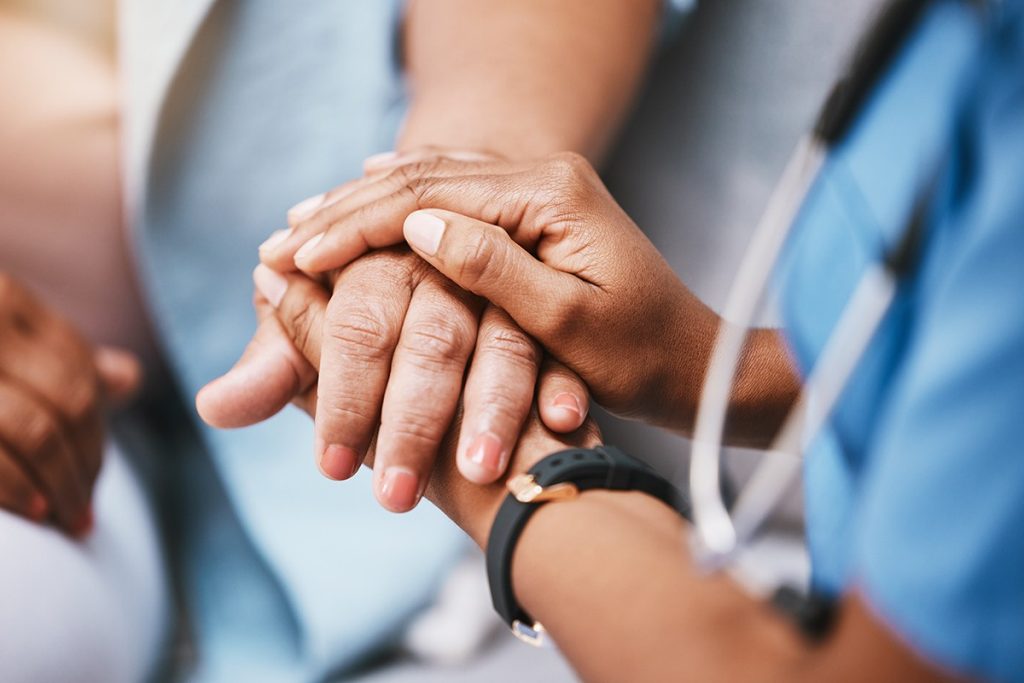 Mercy is working with Maribel Health, a turnkey partner for health systems looking to design, build and operate a full continuum of advanced home and community services, to make a hospital-at-home program a reality. Maribel provides clinical workflows, operating capacity, training, automation and technology so Mercy's clinical teams can reliably deliver high-quality care outside the walls of a hospital or clinic.
"Mercy's virtual care experience is dramatically years ahead of other health systems with its virtual care experience," said Dr. Ronald Paulus, Maribel president and CEO. "With Mercy's impressive capabilities to support its patients with advanced care in the home, this collaboration creates a new opportunity to help ease the burden of overcrowded ERs and hospitals. We've found that not only are patients happier when they receive excellent care at home, but so are caregivers. Caregivers with simpler workflows are more content, more efficient and deliver higher-quality care more consistently."  
Maribel's team of physicians, advanced practice providers, nurses, health care entrepreneurs and technologists has overseen more than 15,000 hospital-at-home admissions, led the design of over a dozen successful advanced care-at-home programs, advised more than 100 hospitals and health systems, and designed, developed and deployed technology used in the care of more than 8 million patients. Mercy, with nearly two decades of virtual care experience and a successful track record of caring for chronically ill patients at home, treats approximately 200,000 hospital patients each year, in addition to the millions it serves across its clinics and other care settings. 
Mercy
, one of the 20 largest U.S. health systems and named the top large system in the U.S. for excellent patient experience by NRC Health, serves millions annually with nationally recognized quality care and one of the nation's largest Accountable Care Organizations. Mercy 
is a highly integrated, multi-state health care system including
 more than 40 acute care, managed and specialty (heart, children's, orthopedic and rehab) hospitals, 
convenient and urgent care locations, imaging centers and pharmacies. Mercy has 
900 physician practices and outpatient facilities, more than
4,000
physicians and advanced practitioners and more than 40,000 
co-workers serving patients and families across 
Arkansas, Kansas, Missouri and Oklahoma. Mercy also has clinics, outpatient services and outreach ministries in Arkansas, Louisiana, Mississippi and Texas.