WASHINGTON, Mo. - As the community grows, so does the need for primary care physicians. Mercy recently added two family medicine doctors with Washington roots – Drs. Megan Landis and Kimberly McClure – at Mercy Clinic Primary Care – Patients First Drive, 901 Patients First Drive, Suite 3800. 
Dr. Landis grew up in Washington (2011 graduate of St. Francis Borgia High School) and said she's always wanted to be a primary care doctor in the community. 
"It feels very surreal to finally be living that dream and see everything come full circle as I start my career," she said. "Primary care combines my interests in disease prevention and inclusive wellness with my passion for building long-term relationships with patients and their families."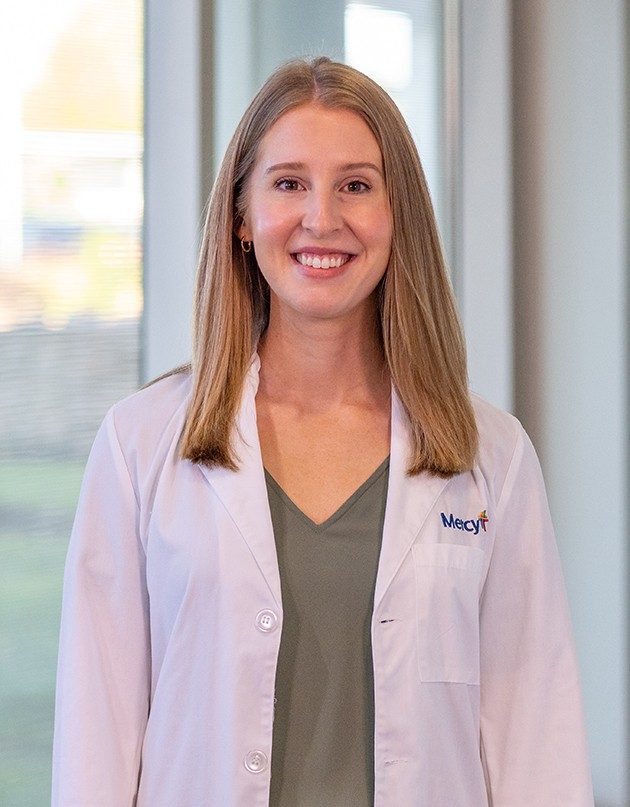 Dr. Megan Landis is now accepting new patients.
Starting with Mercy the summer before high school, Dr. Landis's first job was transferring paper charts to the electronic record system. She then volunteered in the hospital to learn about different departments and has since traveled to Honduras as an interpreter on seven medical mission trips with Washington Overseas Mission.
"I got to work side-by-side with many physician mentors who are now my colleagues at Mercy," Dr. Landis said. "Washington has what I consider a very special medical community, providing top-notch patient care in a small-town setting. I feel so fortunate to be back with my own family serving the community I love."
Dr. Landis's husband is Dr. Charlie Landis who has been with Mercy Washington Pediatrics since August 2022.
Dr. McClure has known since junior high she wanted to be a doctor, and her ties to Washington come from her husband, Alex, who grew up there.
"It was the combination of my love of mission work and strong interest in science that set me on this path from a young age," Dr. McClure said.
After completing an externship and working as a research assistant in a cardiothoracic intensive care unit and operating room, Dr. McClure's passion for medicine emerged. Ultimately, her work coaching middle school volleyball and, later, caring for the elderly as a certified nursing assistant pointed her toward primary care.
"I found my niche in family medicine because it allowed me to serve a wide range of people and build long-lasting therapeutic relationships," Dr. McClure said. "I wanted to join Mercy because its mission aligns with my values – to bring healing ministry through compassionate care and exceptional service."
Away from work, Dr. McClure enjoys adventurous outdoor vacations with her husband, daughter and two dogs.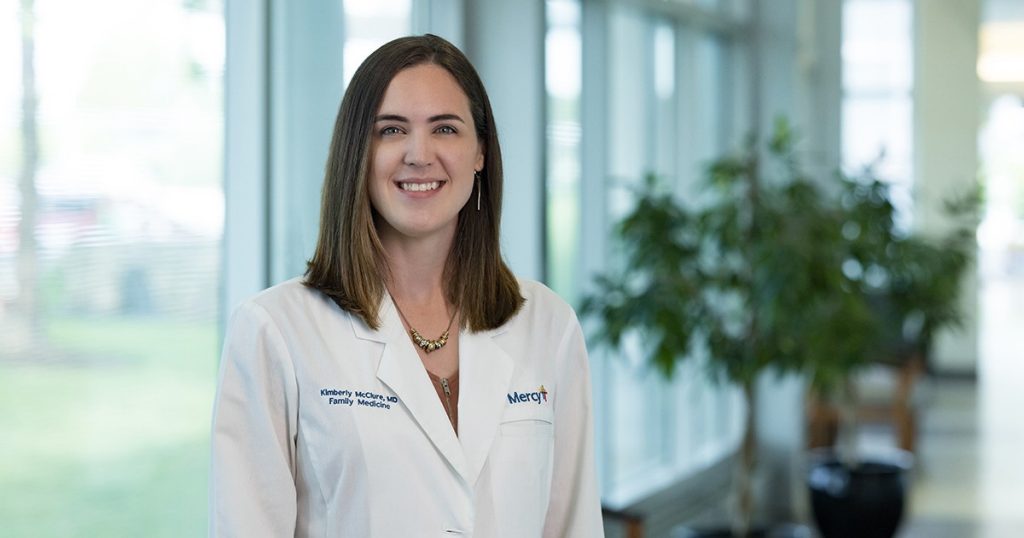 Dr. Kimberly McClure is now accepting new patients.